Bhubaneswar: Her ageless charm and simplicity exuded grace juxtaposed with an appeal that is transcendental. Legendary actor Waheeda Rehman, a classic beauty who lent dignity to every character she portrayed in her illustrious career spanning more than three decades, walked down the memory lane in an conversation on her literary roles in cinema at the ongoing Tata Steel Bhubaneswar Literary Meet here.
The actor, who began her career in Hindi film industry as a vamp in 1955 crime thriller CDI opposite Dev Anand, was last seen in Kamal Haasan's Vishwaroopam 2 in which she played his mother and a Bharatnatyam dancer.
One could feel the magic in the air of XIMB here while being transported to the golden era as she narrated interesting anecdotes from her three movies – 'Teesri Kasam', 'Abhijan' and 'Guide' which were adapted from famous literary works of great writers.
TEESRI KASAM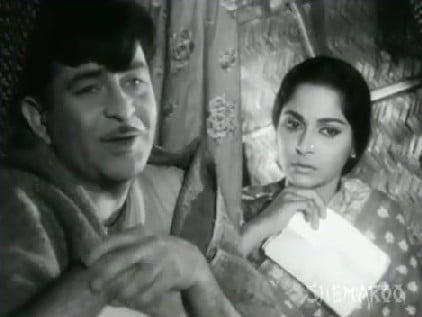 This film was based on a story called 'Maare Gaye Gulfaam' by the celebrated Hindi writer Renu and it was second time that she was cast opposite Raj Kapoor after 'Ek Dil Sao Afsane' in 1963.
Waheeda: I was initially was not convinced about Rajji playing Hiraman, a bullock-cart driver. I wondered how he would look in a dhoti. Sometimes, we carry the image of a person from his previous outings. He was excellent as Hiraman and so natural. 
To enhance a sense of realism in the story, some scenes of 'Teesri Kasam' were filmed near the Powai Lake, and the rest was shot in Bina, a small town near Bhopal.
Waheeda: Rajji had some reservations with the ending of the film and wanted Hiraman and Hirabai to go away together. The story was about Hiraman's teesri kasam (third vow), which was never to let a nautanki girl travel in his cart again. So, we insisted that there should be no change in the script as the whole essence of the film would then be lost.
The writer Renu, who had also written the dialogue for the film, would have been furious had the ending been changed.
ABHIJAN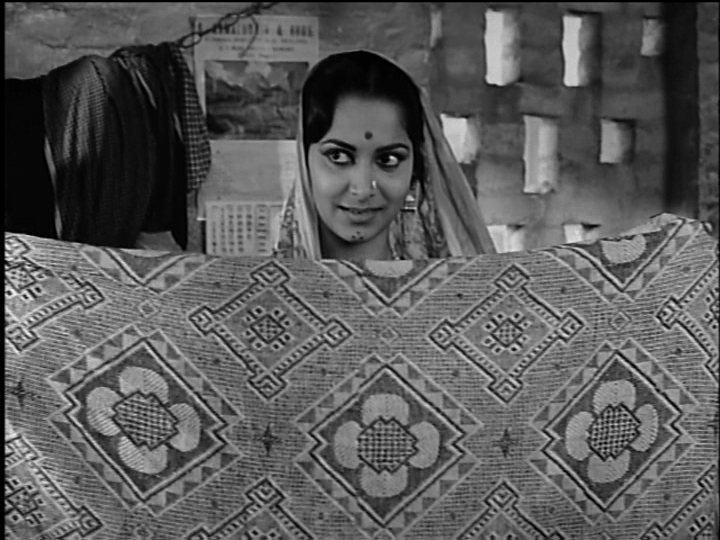 It was a dream come true for her to work with Satyajit Ray, who wanted her to play Gulaabi in his 1962 hit 'Abhijan' adapted from Tarashankar Bandopadhyay's famous novel by the same title.
Waheeda: The first thing, Mr Ray told me was that he won't be able to pay me much since his directs small-budget films. I told him that he had shown me much respect by asking me to work with you and asked him not to mention it again. It was no less than an honour for me to work with him.
Since it was a Bengali film, the actor, however, was a little sceptical.
Waheeda: He asked me not to worry since the character I had signed to play, Gulaabi, was from the Bihar-Bengal border and spoke in a mix of Bhojpuri and Bengali. He recorded my dialogue in an audio cassette and sent it across to me, which made things all the more easy.
It was the only Satyajit Ray film that she acted in.
GUIDE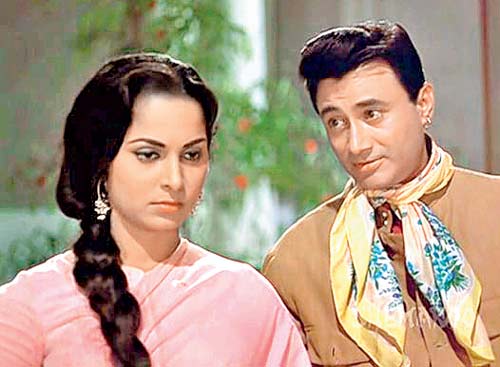 Waheeda expressed her fondness for Dev Ananda, who was her first hero and with whom she had most number of films, around seven of them. It was the grey shades in the character of Rosie that made her sign 1956 superhit film 'Guide'. She had once said that it was tough to play a rebellious character at that time when the film industry was not open for such roles.
Waheeda: Dev sahab was convinced that it was only me who could do justice to the role of a woman who walks out on her husband and goes to become a celebrated dancer under the name of Nalini.
The film based on R K Narayan's well regarded and popular book was made in both Hindi and English directed by Vijay Anand, and a little known American television director, Tad Danielewski respectively. The English version was scripted by the Nobel prize-winning writer Pearl S Buck.
Unlike the Hindi version, the English 'Guide' flopped.
Waheeda: While shooting for the English version of the movie I was asked to kiss the snake's head (in the snake dance). I said okay, show me how to do it! The English thought we are a country of snake charmers and lived with them. Shooting with the snake, however, was no mean task. On one occasion, something troubled the beautiful reptile and it stood on its tail hissing. That was scary and the next moment, it was nowhere to be found. There was chaos on the set with everyone running helter-skelter.
One of the most appreciated sequences of the 1965 movie was the trance-like snake dance by Waheeda on a 3 minutes long musical track composed by S D Burman.
The actor considers 'Guide' as one of her best films, and among the many popular songs in film, 'Aaj Phir Jeene Ki Tamanna Hai' has been her all-time favourite.
Waheeda: Many people went to theatre to watch this one song and would come out once it got over.
TODAY'S CINEMA 
The actor said that while her era was the musical one and the distributors insisted on seven to nine songs in a movie, she was pleasantly surprised by the experiments in films by young film-makers these days.
Waheeda: I watched 'Raazi', 'Badhaai Ho', 'Andhadhun' recently and they were very engaging and different. Film-makers are making films with only background scores, which is quite interesting and refreshing too.
ODISHA CONNECT
This was not the actor's first visit to Odisha. She had earlier performed for a charity show at Berhampur on the request of a family friend, Dr. Ferose Ali. But that was way back in 1952.
Waheeda: They are children of my father's friend. I remember performing on a song from my Telugu movie, 'Rojulu Marayi'.