Bhubaneswar: Henriette Ahrens, Deputy Representative (Programmes) India Country Office of UNICEF, her husband Herald and UNICEF State Representative Yumi Bae joined the Ekamra Walks Old Town Circuit on Sunday, along with 40 students from Piloo Mody College of Architecture, Cuttack.
Appreciating the rich heritage of the city, Henriette said, "I am really happy to see so many temples around the Old City and the way many are conserved so nicely. I liked the medicinal plant garden on the Western bank of Bindusagar.''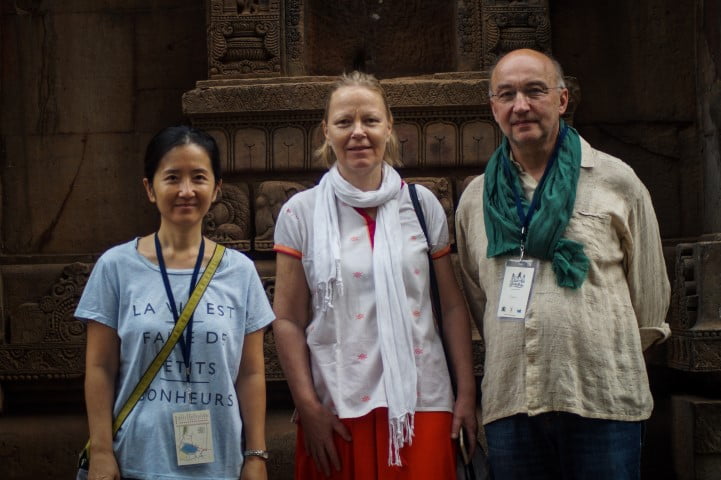 Forty students of Piloo Mody College of Architecture, Cuttack, were also overwhelmed to see the aesthetics and the carvings, on the city temples.
"Though I am from the Chandrasekharpur area in Bhubaneswar, I had never been to the temples to analyse their structures. This was an enriching experience," said Samikshya Pattnaik, a second year student of Piloo Mody College.