Cuttack Woman Fined For Driving Car Without A Helmet!
Cuttack: In a royal goof-up, a woman, identified as Shradha Das, was fined for driving a car without a helmet!
The woman, a student of National Law University Odisha (NLUO) after receiving the challan, tweeted to Cuttack RTO with a snapshot of the same.
The woman was fined Rs 100 according to the attached e-Challan. The vehicle number matched that of her car and she claimed that no one was driving the car on the date mentioned as well.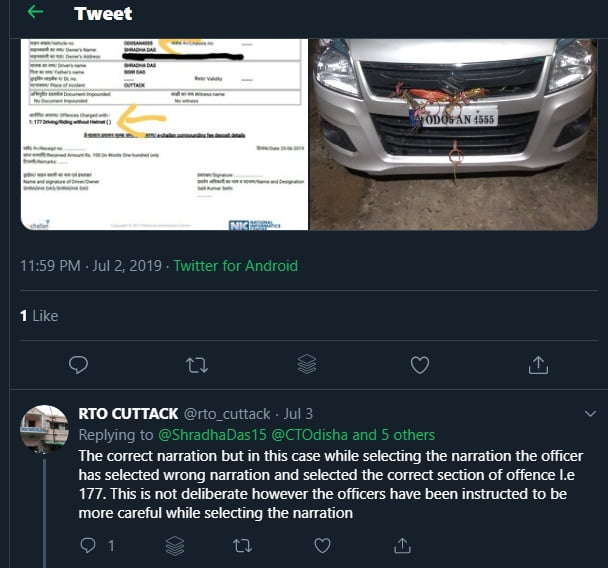 Das alleged that such e-challans are being sent to a lot of people as a result of mismanagement by the RTO.
Cuttack RTO acknowledged the error and mentioned that the correct offence was not chosen from the drop down box.
"The officer selected the wrong narration but the correct section of offence i.e 177. This is not deliberate. However, the officers have been instructed to be more careful while selecting the narration," the RTO tweeted in response.