Ayushmann Khurana has delivered yet another hit. People had high hopes from his latest film, Dream Girl released on Friday and Ayushmann did not disappoint his fans. The National Award-winning actor has proved once again how acting prowess combined with making the right choices and a little bit of luck can work wonders in Bollywood.
He started his career with Vicky Donor in 2012 and after various successful movies, he had two back to back super hits in "Andhadhun" and "Badhai Ho". In these two movies as in the others he had roles not conventionally associated with cinema heroes, but he has rather made that his USP.
Born Nishant Khurrana, he is better known as the extraordinarily talented Ayushmann Khurana. September 14th was his birthday, which he incidentally does not like to celebrate. Let us go on a trivia journey of his quirky, off-beat roles and his career.
Ayushmann, earlier a popular radio jockey and VJ on MTV India, made a stunning film debut in Vicky Donor, for which he won the Filmfare award for best male debut and also best male playback singer for the "Pani da rang" chartbuster song. The romantic comedy with a difference also won the National Award for the best film providing wholesome entertainment and Filmfare awards for best story (Juhi Chaturvedi) and best supporting actor (Annu Kapoor). Now-a-days, Hindi movies are remade from South movies, but Vicky Donor was remade in both Tamil and Telugu. The producer of the movie was John Abraham and hats off to him and director Shoojit Sorcar for giving the film industry the incredible talent Ayushmann instead of taking the easy option and making John Abraham star in it.
Ayushmann has a band Ayushmann Bhava and he says that he ends up singing in every movie of his by default. Some of his best songs, to name just a few are "O heeriye", "Mera mann" , "Mitti di khushboo" and "Morni Banke". 
After Vicky Donor, Ayushmann's career stuttered just a bit with Nautanki Saala, Bewakoofiyan and Hawaaizaada before he delivered a hit with Dum Lagake Haisha. As in Vicky donor, where he played the role of a sperm donor, here too it was an offbeat role of a man married to an overweight woman.  The movie won a National film award for best Hindi movie and Bhumi Pednekar also won the Filmfare best female debut award.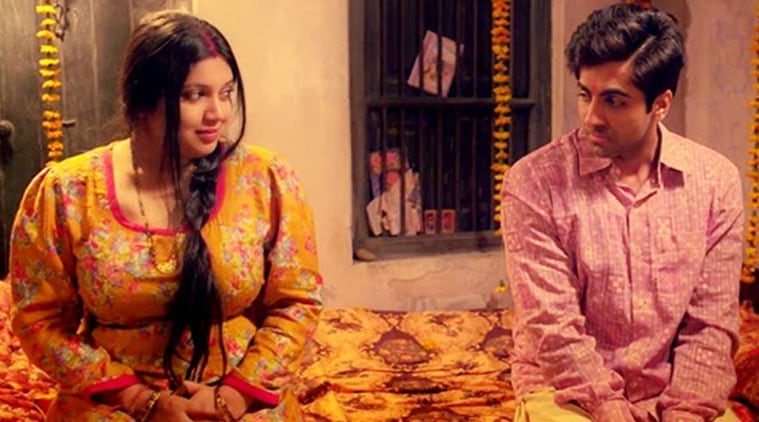 Ayushmann's quirky roles journey continued with Bareilly ki Barfi where he played a jilted lover who wants to win his girl back by any means. Rajkumar Rao was super in the movie as well and won the Filmfare best-supporting actor award. Ayushmann's next movie Shubh Mangal Savdhaan which dealt with erectile dysfunction saw him once again with Bhumi Pednekar.  It will have a sequel Shubh Mangal Zyaada Savdhaan where Ayushmann will be playing the role of a gay.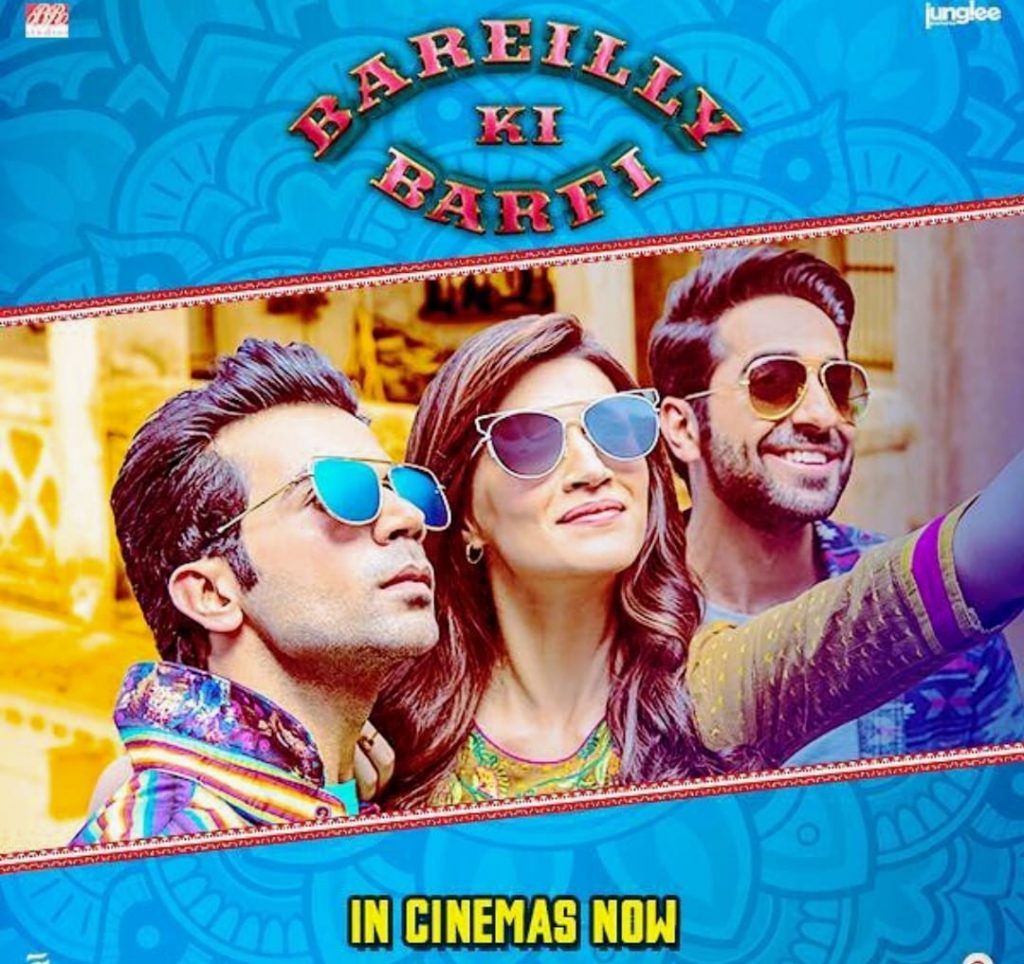 Thereafter, Ayushmann's career spectacularly took off with the success of Andhadhun and Badhai Ho where once again his roles are unique. In Andhadhun he plays a blind pianist who gets involved in a murder while in Badhai Ho he plays a son whose middle-aged mother gets pregnant. For Andhadhun's success, Ayushmann credits the director Sriram Raghavan who he calls a master of "Noir" (crime dramas). At the Filmfare Awards Andhadhun won the Best Film award (Critics) and Best Actor (critics). It also won as many as three National Awards, Best Feature Film in Hindi, Best Actor for Ayushmann and Best Screenplay. The movie crossed Rs 440 crore though it was produced on a budget of just Rs 32 crore.
For Andhadhun, Ayushmann, who convinced Sriram to give him the role,  trained to play the piano for two months at Los Angeles. He also practiced walking on the streets blindfolded, made omelettes blindfolded and he did the shooting wearing a special lens which actually impaired his vision by 90%. The movie was a huge hit abroad as well. Apart from National awards and Filmfare awards it has won a plethora of awards worldwide and has firmly established Sriram Raghavan as the unmatched superstar of the thriller genre ( not that even before Andhadhun there was much doubt about it). While Tabu, Radhika Apte and almost everyone gave stellar performances it is clear that this is out and out a director's movie and no wonder Ayushmann has been fullsome in his praise for Sriram.
Badhai Ho released just 15 days after Andhadhun and gave Ayushmann a consecutive super success. Neena Gupta plays Ayushmann's mom in the movie and Ayushmann called her the movie's hero. Tabu was originally envisaged for the role but she felt that someone older would have more impact and she recommended Neena Gupta. The dad's role was played by Gajraj Rao and it was none other than Ayushmann who recommended him.
What does Ayushmann himself have to say about his doing offbeat roles in offbeat movies? He says "I have become a poster boy of progressive films. My projects represent newage cinema. In fact, many people have started calling me Grihasobha (women's magazine) because most of my films are related to issues faced by men". Interesting take indeed.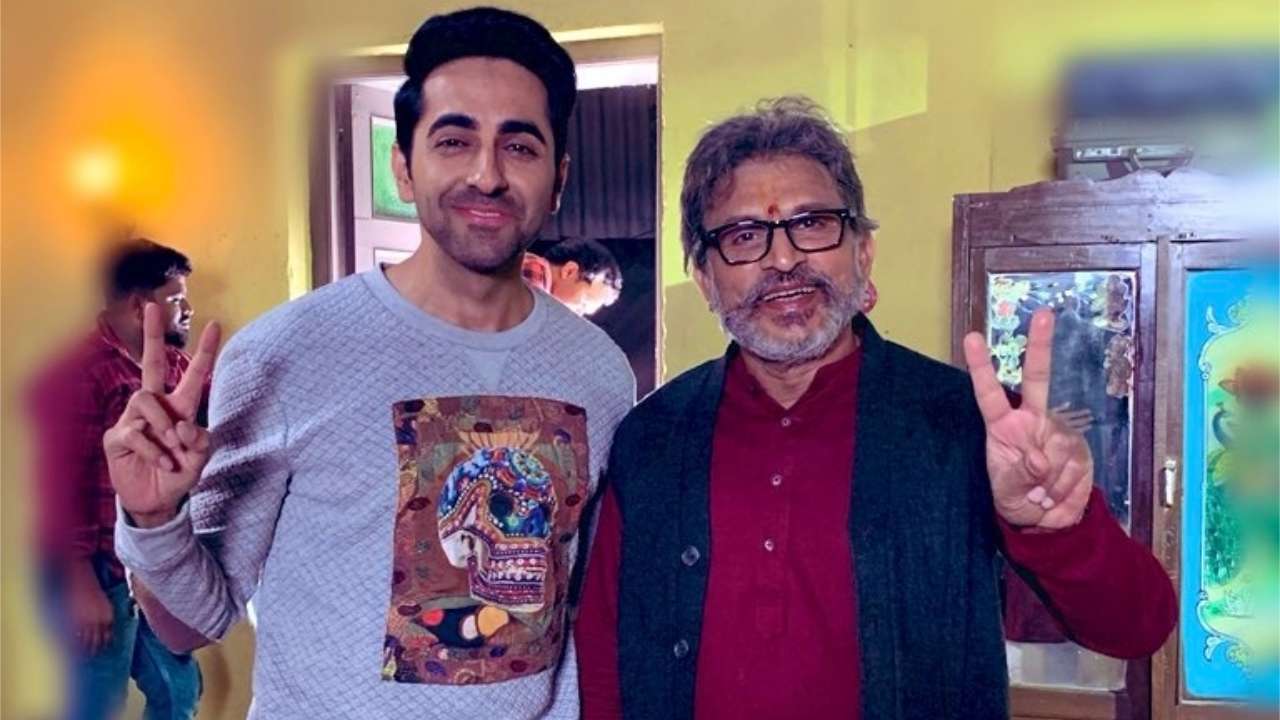 Ayushmann's latest movie Dream Girl once again sees him in a quirky role. He plays a man with the unique talent of impersonating a woman's voice which gives him the job of a woman named Pooja in a chat show. His melodious voice leads to various men falling for him. Ayushmann and his Vicky Donor co-star Annu Kapoor are reunited in this movie and both give brilliant performances.
He is just 35 and we can expect many more memorable roles from him.
Happy Belated Birthday Ayushmann.