Bhubaneswar: A drowsy sun, narrow lanes blanketed in mild fog and the winter chill welcomed me a few days ago while I strolled across the streets of the Old Town in Bhubaneswar. It was evening time with flickering bulbs and bright fairy lights when I went in search of the installations by Bhubaneswar Art Trail (BAT).
I entered the Mukteswara Temple complex from Lewis Road and took a map from one of the volunteers. In due course of time, I realised why I was always poor in Geography because reading a map was still beyond my comprehension. But the beauty of the Old Town is the fact that no matter how confusing the lanes get, you will always find a way out, which in itself is an important life lesson.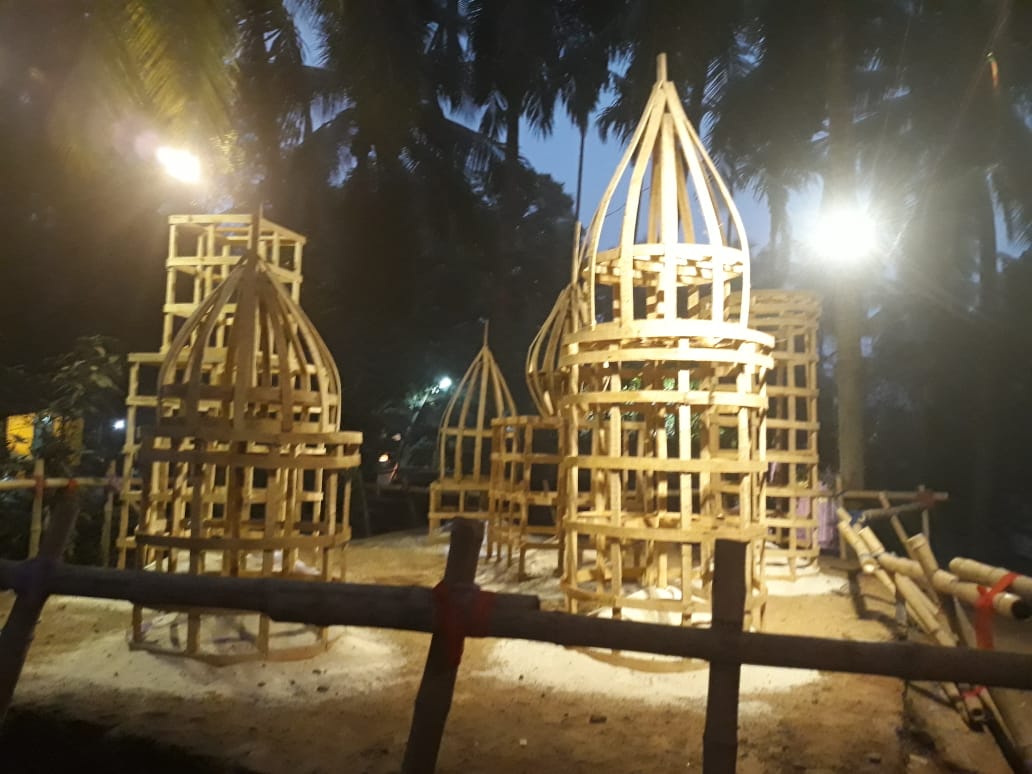 Getting back to BAT, the first installation was within the Kedargouri Temple complex. Made out of bamboo, the life size installation inside Guajhara looked ethereal with all the beautiful lighting. Sayantan Maitra, the creator, is an architect and that explained his thought behind this installation titled "Duck above, fish below", explaining Archimedes' principle but with a twist. It depicts the formation of a settlement, city, society due to several forces/pressures surrounding it that can be societal, environmental or economic.
Right adjacent to this, is an extremely beautiful installation made of industrial wood by Sudarshan Shetty, titled 'Shadow City- A Life After'. These are structures of temples. Next, I walked to Kotiteertha Lane, opposite Parshurameshwara Temple, to installation number five, by Veejayant Dash titled- 'Pakakambala Potochatta'. It is basically a demonstration of two important travel companions in the olden days – blanket and an umbrella.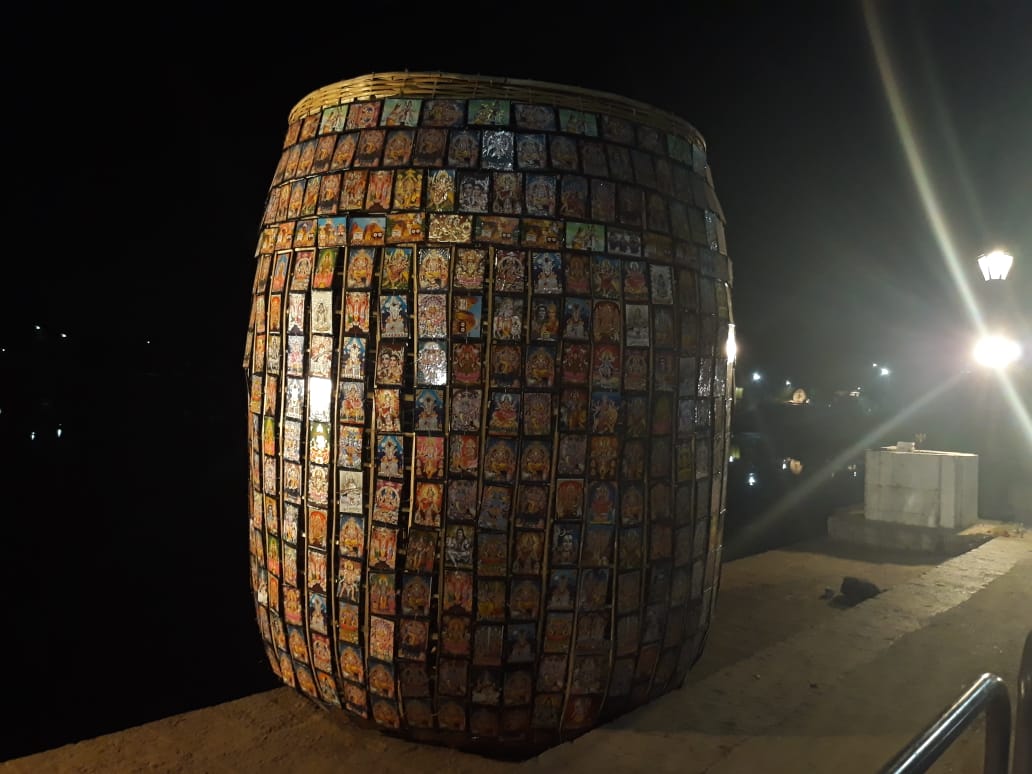 I walked ahead and came across a temple yet again. This was Champakeswara Temple, where I found Niroj Sathpathy's ' 'Question Machine' that revealed 'reflections'. The presence of volunteers during the trail to explain concepts and the idea is indeed very helpful. Then I walked to the dark narrow lanes lit by a few mellow, yellow bulbs to look out for other such treasures.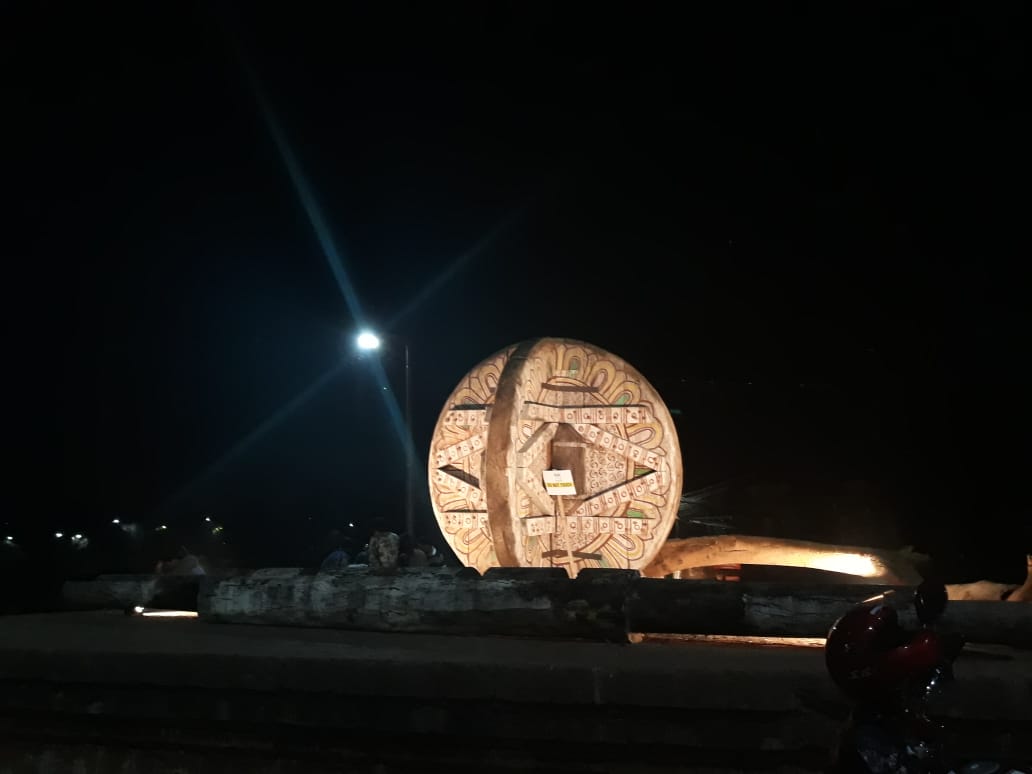 This trail, with the tag line 'Navigation is offline- History, Memory, Navigation', primarily aims at bringing people's focus back to this ageing town of Bhubaneswar. Old Town is said to once have had thousands of temples and even today, it is difficult to decipher if houses are built on the temples or the shrines have erupted in people's backyard. The historical, life-like touch, make this part of the city totally different.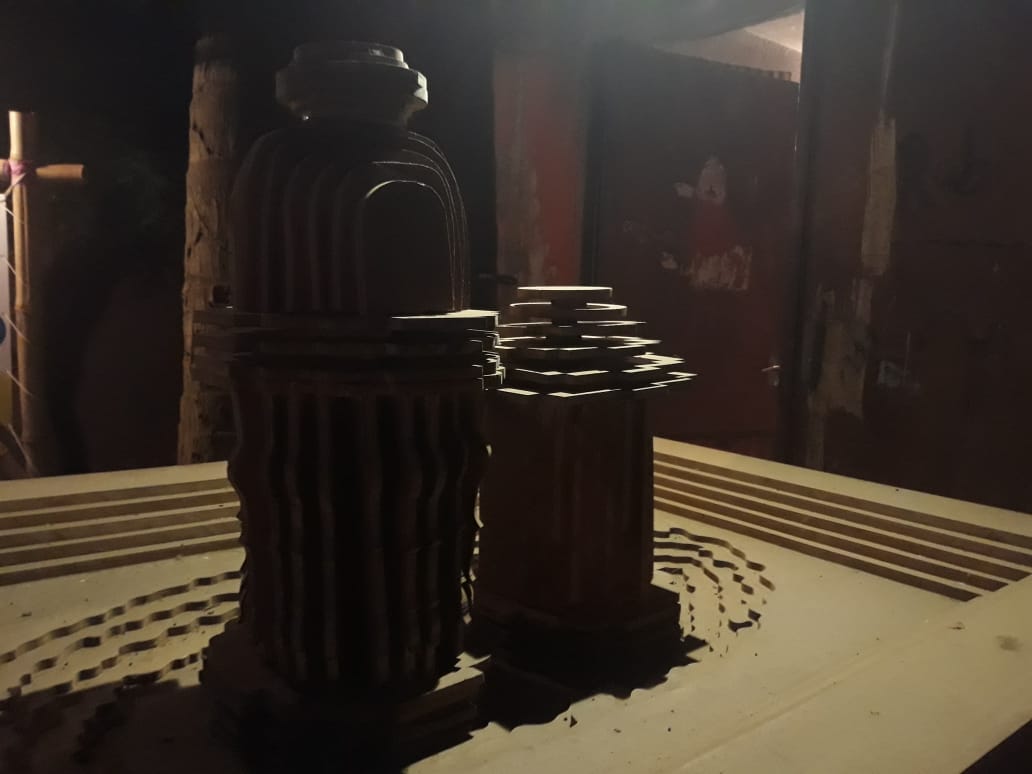 I walked through several lanes and past art works, most of which are commendable. I felt lost at several junctions because I could not find my way but I eventually came out on the Bindusasgar Lake Road, which welcomed me with a spectacular light and fountain show. I spent some time listening to the Tandav Stotra and watching the water dance to the beats of Ravana's composition. A blue, a red, a purple, a green and then a series of colours popping up again, Bindusagar Lake looked like a scene from a dream. Bhubaneswar has transformed drastically for the Hockey World Cup, which is plausible but every coin has two sides and all actions have their pros and cons.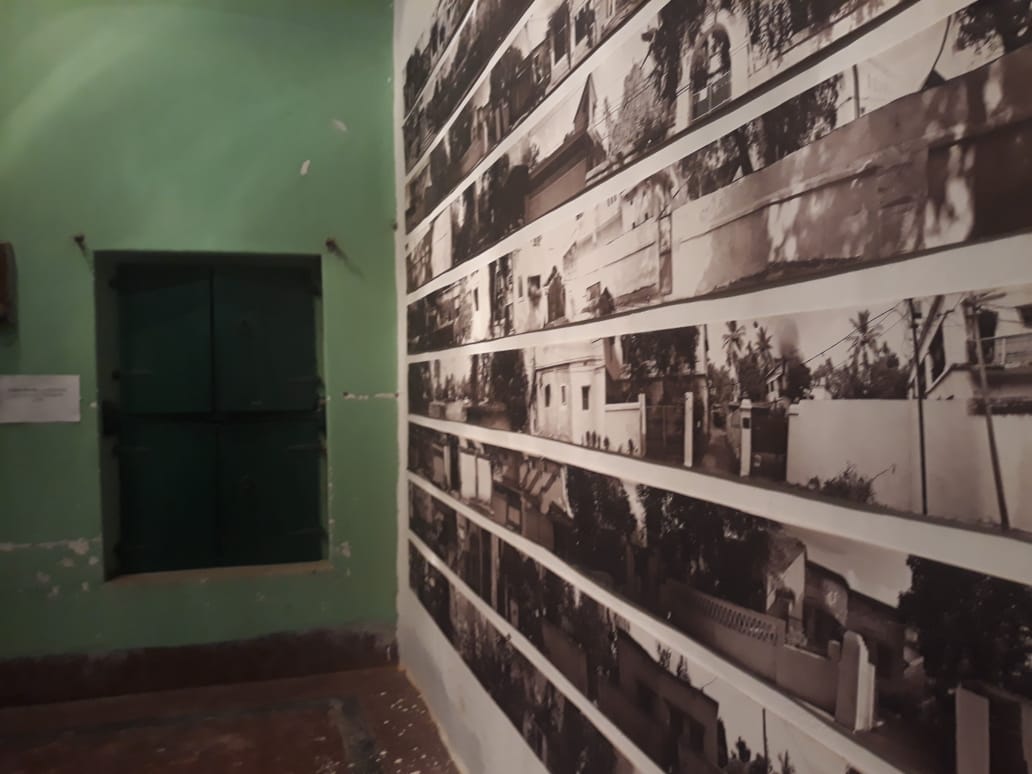 Nonetheless, BAT was a memorable experience. Among the other installations I loved, was the one inside a building by Bhoomi and Ramahari Jena. This installation, whose name I cannot recall, depicted the formation of Bhubaneswar with people coming in from different parts of the country and the world. The volunteer, Sambit, explained how it is similar to the concept of Bindusagar Lake, which is said to have been formed with the water of major rivers in India. Having come from a different city myself, I realised how much I have gotten into the groove of this City of Temples myself.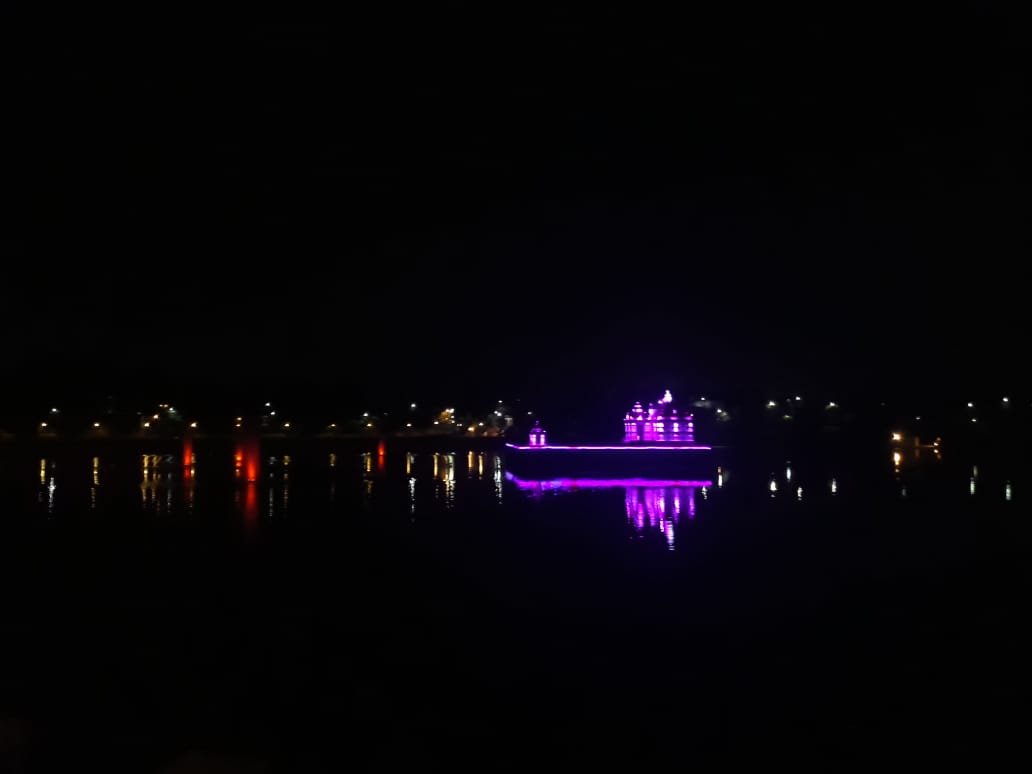 There is a lot to worry in life, but these worries take an about turn when you decide to take a forward step. This is exactly what I felt by the time I completed the loop and covered whatever number of installations I could. Sometimes, walking on without a map is also a beautiful experience. Glimpses of men washing clothes and taking a bath at 8 pm to women lighting lamps at the temple and cows declaring the roads their own, Old Town is meant to be meandered around, to explore, understand and learn.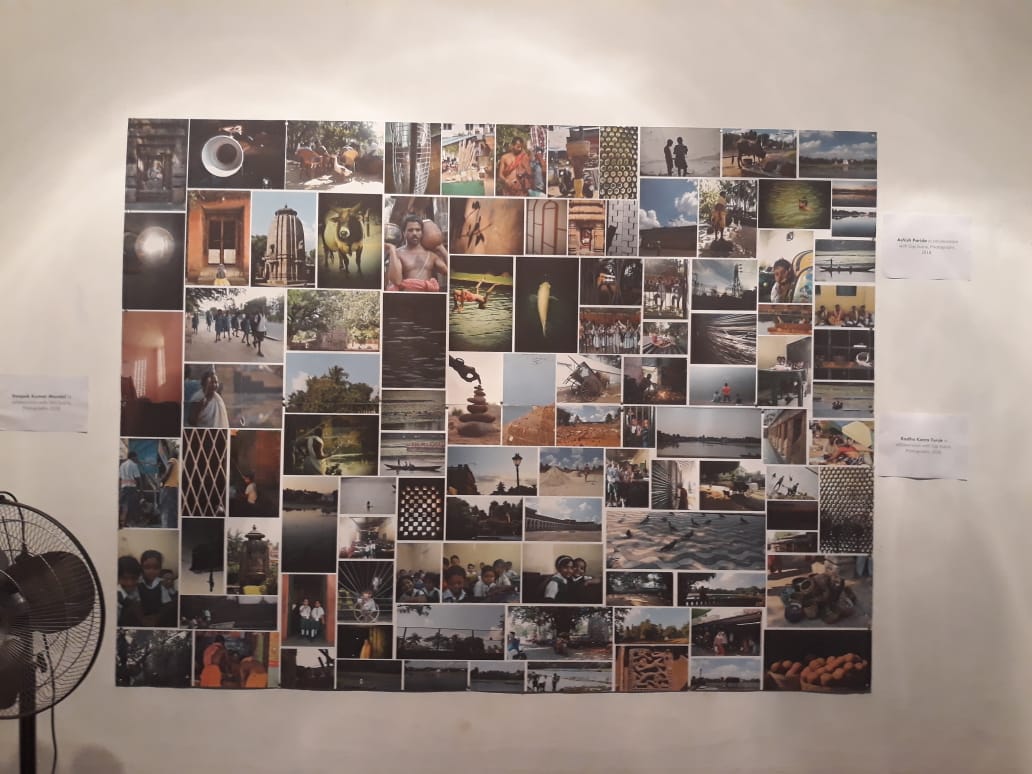 (About BAT- Organised by Utsha Foundation for Contemporary Art in collaboration with BDA, Odisha Tourism, BMC and Bhubaneswar Smart City, BAT began on November 18 and will conclude on December 18. The trail is open from 8 am to 7 pm from Sunday to Saturday and there is a guided tour from Kedargouri every Saturday and Tuesday from 8:30 am to 9:30 am and 5 pm to 6 pm. You can also attend their events, which are as follows:
December 15- Panel discussion on the transformation of the city and future perspectives at Kedarnath Gaveshana Pratisthana.
December 18- Bagha Nata performance at BAT and the closing ceremony.