"No one can stop an idea whose time has come". Legendary French writer Victor Hugo would certainly not have thought of Bhubaneswar while making this famous statement. But around 150 years after Hugo, the proverbial time seems to have arrived to transform the idea of making the City of Temples, India's sports capital.
Well and truly as the 14th host of the premier Hockey World Cup, Odisha's capital has found its pride of place not only on the national but also on the international sporting map. The hype, euphoria and media blitzkrieg apart, what the World Cup means for Odisha in general and Bhubaneswar in particular is something one needs to understand. It's not just about a mega international sports tournament happening in a place, which not many years ago at
best qualified to be a 'modern town'. It was, and still is, a geographical expanse trying to shed off its tag of being tradition-bound and conservative to becoming a progressive, smart
city.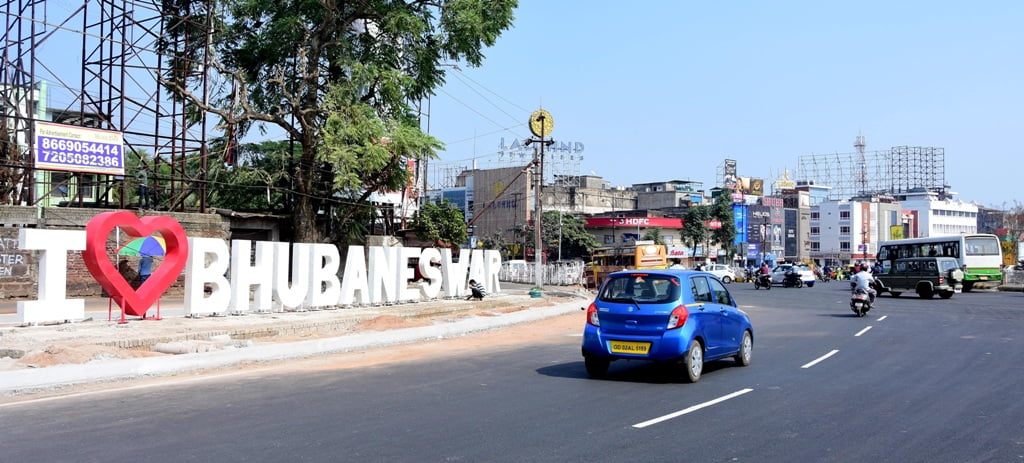 Like any other state capital in India, Bhubaneswar suffers from a litany of woes: water-logging, unplanned growth, poor public transport, decreasing green cover, inadequate solid waste disposal mechanism, ever-increasing number of slums et al. Amid all these, what is heartening is that Bhubaneswar has started to dream…and dream big!
Unless one aspires, unless one dreams, there is little scope of one's achieving something remarkable. So also is the case with a city.
Bhubaneswar, which became Odisha's capital in 1948, was not too long ago, dubbed a 'pensioner's city', a place inhabited by serving and retired government servants, a city that did not have the wherewithal to fulfil the dreams and aspirations of its populace, especially
the youth.
That certainly is not the scene today. The city's dream to become a happening region has taken shape in the last few years. And what better way to exemplify it than the Hockey World Cup. Who would have thought a few years ago that Bhubaneswar would play host to such a major event?
The journey, arguably, began in 2013 when India's first Olympic pink-and-blue astro turf was laid at the newly-built hockey venue inside Kalinga Stadium to give the stick game a much-needed fillip.
Though Odisha (read Sundargarh district) had produced several national and international hockey players during the past few decades, the eastern state did not have much infrastructure to promote the national game. Bhubaneswar, for all practical purposes, had no place on the national hockey map. The state government's decision to build the hockey stadium in the capital city took nearly a decade to fructify. But once the turf was in place, there has been no looking back!
The year 2014 saw the city hosting the prestigious Champions Trophy. The Hockey India League arrived the same year and has ever since caught public imagination with Kalinga Lancers, jointly owned by state PSU Odisha Industrial Infrastructure Development Corporation (IDCO) and central PSU, Mahanadi Coalfields Limited (MCL), triggering in the 'home team'sentiment. The Kalinga Lancers finishing runners-up in 2016 and winning the League in 2017 has only added to the hockey craze. In between, the Indo-Japan hockey series (in 2015), the FIH World Hockey League Final punctuated with Asian Athletics Championships (2017); one match of Indian Super League and Indian Super Cup (football tournaments in 2018) and ITF Men's Futures (2018) and Asia Rugby U18 Girls Sevens (2018) have helped Bhubaneswar's growing reputation as a major sports venue.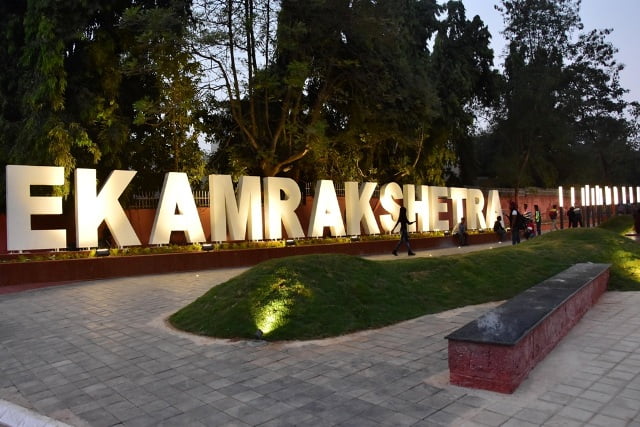 This year, indeed, has been the game changer for Odisha sports when it comes to staking a claim for being India's sports capital. In terms of branding and infrastructure, the government has left no stone unturned. The city has never been in such a celebratory mood. Creating a sports culture, however, is still a distant dream. The government has to do a lot more to inculcate the spirit of sports and motivate youngsters to take up sports as a serious career option and make the city a sporting powerhouse. What the Hockey World Cup has, thus far, helped achieve is, broaden the vision of the city and its denizens to
the scope and the scale of sports.
Bhubaneswar's dreams and aspirations can only get bigger hereafter… maybe the mission to host the Asian Games, Olympics or FIFA World Cup might take years, or even decades to accomplish. But the idea has certainly started to germinate!