Bhubaneswar: Perhaps Amitabh Bachchan himself will part with a fortune to possess this small but priceless possession. City-based phillumenist Taranisen Pattnaik has nine matchboxes with the legend and superstar of Bollywood on the cover. They are a part of his 7200+ collection.
An accountant by profession, he took to phillumeny in Class IV. Taranisen had seen his friend investing in the hobby of collecting stamps and currency notes. "I wanted to go for something economically and the colourful matchboxes caught my attention. These were also easily available. The matchboxes were then made of wooden veneer," he said.
Children then had lot of time to cultivate such hobbies away from the world of smartphones, the virtual world where the present generation lives.
His family, however, was not very excited about this interest. He would slip out of the house to jog or to learn cycling. "We used to stay at Nayapalli close to the highway and matchboxes could be found in plenty along this road. I would also collect them from paan shops or other vendors and pick them from bus stands and railway stations," he said.
My family feared that I might start smoking due to this hobby or others would perceive me to be a smoker, he said laughing.
Taranisen had to discontinue the hobby of collecting matchboxes as college and work left him with little time. It was in 2016 that he decided to resume it after coming across a few like-minded people with similar passion.
"I went back home and took out the matches safely kept in a trunk. Now, I sometimes exchange them with collectors across India and also those in foreign land. I have even maintained a database of 106+ collectors throughout India," said this amateur photographer-cum-blogger on Odia cultural heritage.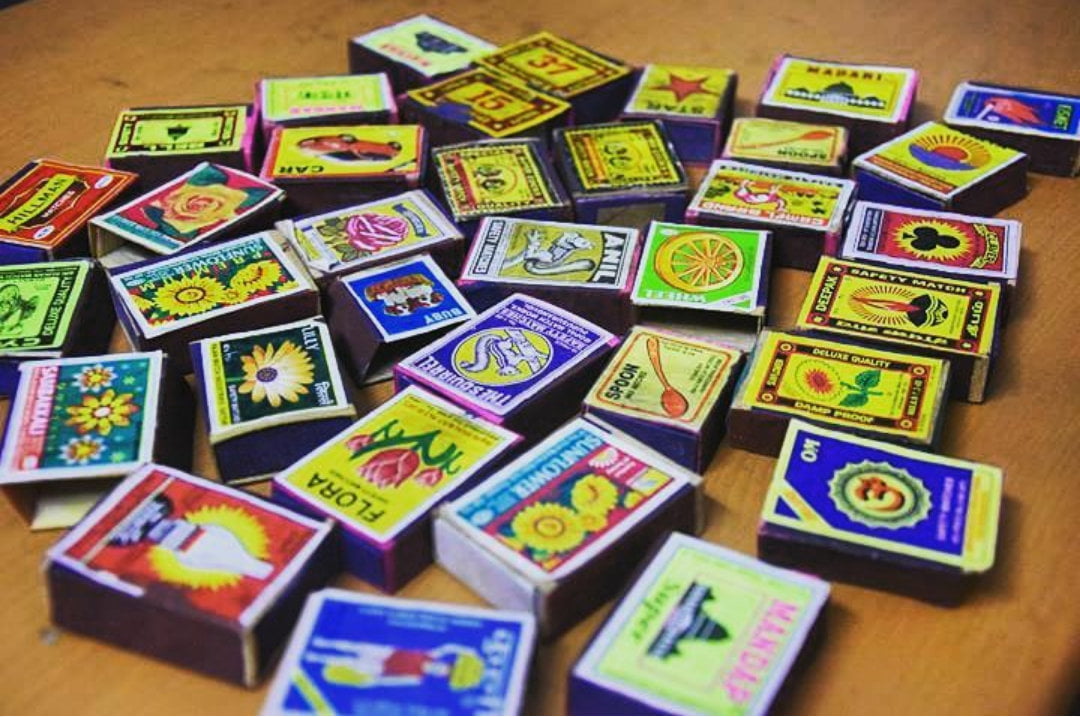 Taranisen preserves his collection in coin album sheets under different themes – vehicles, people, celebrities (celluloid, sports, politicians etc), animals, birds, fruits, flowers, buildings and monuments, wax (small) matches, brands (popular brand names & designs used as matches), sports, religious, nature, numbers, names, fire & light, festive (colour matches sold during Diwali and limited corporate or spl mb released), kitchen (extra large) matches, hotels & corporate (complimentary) matches, foreign and agarbati matchboxes (free matchboxes coming with agarbatis  & others).
"I also have a dedicated corner for matches, which are either made in Odisha ( Rairangpur, Karanjia, Brahmapur, Talcher, Paralakhemundi etc), depict something about Odisha like images of Jagannath, Rath Yatra, Kalinga/Utkal/Odisha brand, Konark, Odissi, White Tiger and had brand name inscribed in Odia," he said.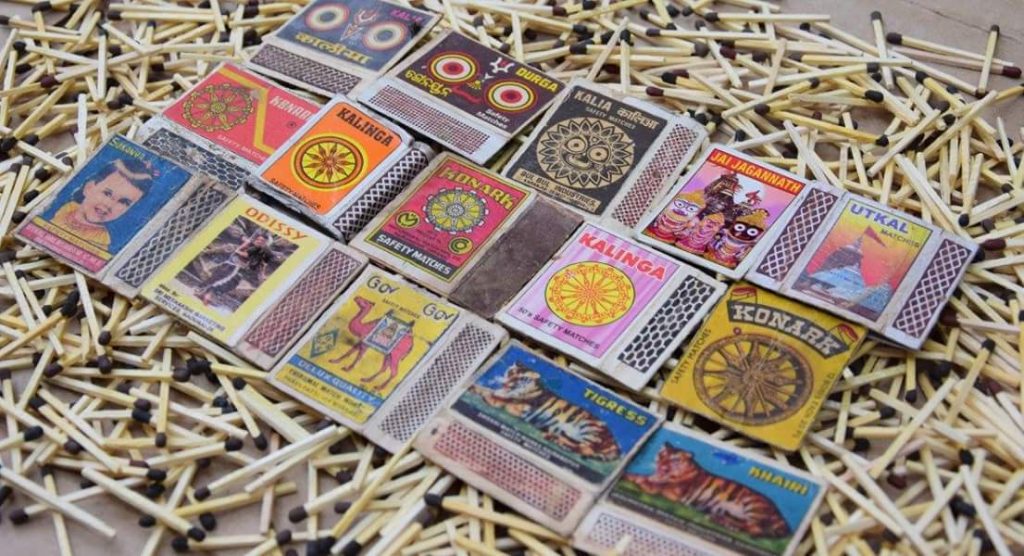 In his collection, he has 435+ foreign matchboxes from 37 countries including USA, Canada, Australia, Holland, Germany, Belgium, Italy, Hungary, Sweden, Austria, Germany, Hungary, Russia, Ethiopia, Kenya, Hong Kong, Thailand, Singapore, Vietnam, Indonesia, Iran, Cambodia, Malaysia, Pakistan and Bangladesh.
He is also a member of Odisha Sangrahaka Mahasangha, the only registered hobbyist association in Odisha.