BMC Starts Enforcement For Odia On Signboards, Hoardings
Bhubaneswar: Cracking the whip on shop owners and business establishments in many parts of the city, the Bhubaneswar Municipal Corporation (BMC) took action on those who have violated the direction to use signboards and name boards in Odia.

South East Zone and South West Zone officials led special squads on this enforcement activity and issued notices to shop owners and business establishments. Mike announcements were carried out by the respective zonal squads in this regard. South East Zone Joint Commissioner Dr Bimalendu Ray said, "Our team issued notices to more than 100 commercial establishments including shops and warned them to change the boards to prominent Odia letters or face penalty."
The drive will continue for several days from tomorrow onwards, he added. He also added that the squad from South East Zone went to major markets like Bapuji Nagar and Master Canteen areas. South West Zonal Deputy Commissioner Lalatendu Sahoo said, "Our squad has removed two huge hoardings at CRP Square. From tomorrow, we will issue notices to violators."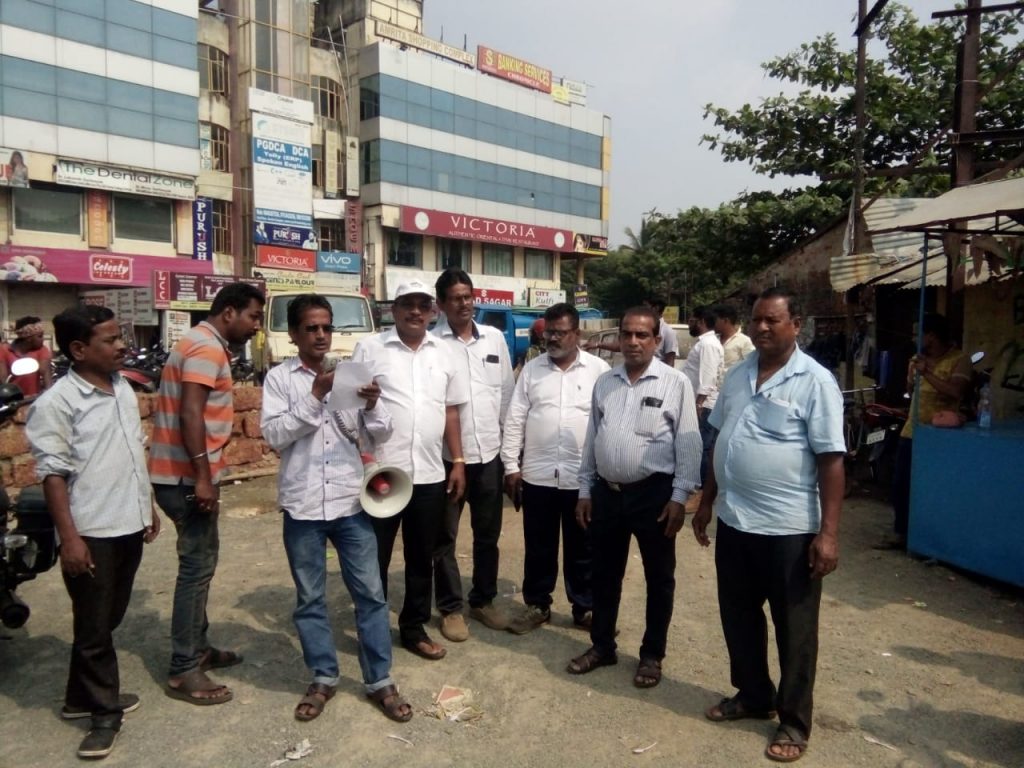 Zonal Deputy Commissioner (North) Pramod Kumar Prusty said, "The awareness drive has been on by announcement through mike for the last 15 days along with other subjects like Swachh Suvekshyan. We will start issuing notices to the violators very soon. However, many have changed their hoardings in the area."
In order to expedite the use of Odia language by institutions, commercial establishments and shops in the city, a meeting under the chairmanship of Development Commissioner, R. Balakrishnan was held here recently.
It was decided that BMC will coordinate the activity among commercial establishments and shops to use Odia language on their signboards within the Corporation limits as per the provisions under the Odisha Shops and Commercial Establishments (Amendment) Act, 2018, passed by the Odisha Legislative Assembly on May 25, 2018.