Bhubaneswar: The Odisha Biennale 2019 on its eighth-day (December 30), for the first time, featured an organic and spontaneous dance form 'Border Line'. The dance form unfurls the message of oneness of borders, genders and religions.
Having originated with the spiritual message being imbibed by the goddess of dawn, Ame-no-Uzume in ancient Japan and the goddess Ushas in Vedic India, the dance form is a way to re-establish the lost connection between the people and the earth. With its three chapters i.e. Darkness, First light and Cosmic light, 'Border Line' portrays the evolution of a 'soul' and its struggles from the dark phase to wander freely along border lines.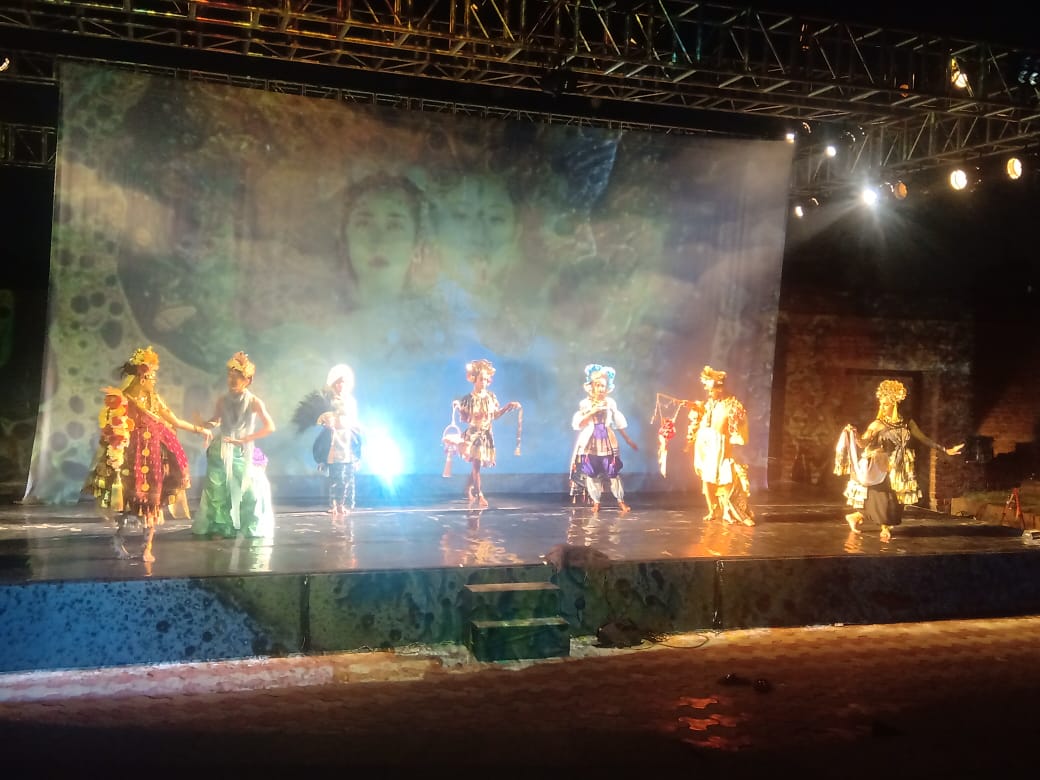 Adorned in a white saree with hand-painted calligraphy, the creator and choreographer, Masako Ono said, "It's a dance to break all the barriers and there could not be a better country than India to premier this." There's a sense of spiritual energy in this country, a sense of oneness and this right collaboration of art, dance and music is all that is needed to transcend borders, said the Planning and Creative Director, Nanako Koyama.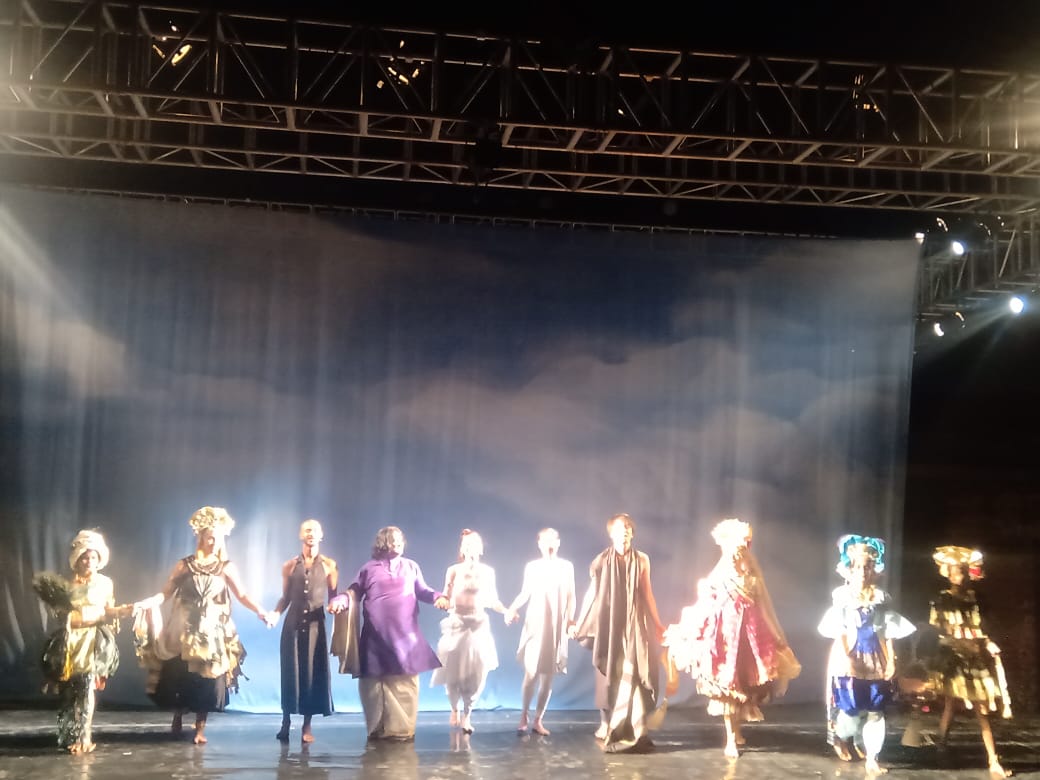 During the performance, when the phase of 'cosmic light' starts, Carnatic musician and playback singer, Mahesh Vinayakram through his soothing classical notes, fuses the vocal art with visual art making it a right combination for the people to enjoy the art form. "My tryst with 'Border Line' started in the Biennale itself and I believe that the fusion is apt as both the music and this dance form are beyond any language without any barriers."
The most colourful part of the dance form is 'Time Painting,' which uses liquid ink, water and cooking oil to project the visuals on the main screen in sync with the dance and the music. "It's like playing a musical instrument for me. This painting decorates the dance form," said projection artist, Akito Sengoku.
The event was attended by 50-60 people in the open-air auditorium. "I could relate to the dance form and the dancers were beautifully dressed," said Shefali, who was present at the event with her family. Interestingly, the costumes were designed by the students of BUNKA Fashion School in Japan, using traditional fabric from the state of Odisha. 
With this, 'Border Line' will be gearing for its upcoming performance in Tokyo next year, said Koyama.