Collect Postage Stamps Celebrating Hockey World Cup At Kalinga Stadium
Bhubaneswar: Olly-The Turtle, Hockey World Cup 2018 Trophy, the Indian Hockey team and a lot more; all images that celebrate the Odisha Hockey Men's World Cup Bhubaneshwar 2018, are now available in the form of postage stamps.
The Ministry of Communications and Department of Post, Government of India, released a set of five stamps plus a miniature sheet on Wednesday to commemorate this event of international value. Sports lovers and philatelists can immortalize their memories of this World Cup now by collecting the postage stamps.
These stamps will be available, as single stamps as well as a miniature sheet which will be a collage of all five stamps together. They are priced at Rs. 5 each and will be up for sale at a special counter set up at the World Cup venue, which is the Kalinga Stadium.
Along with the stamps, the Government also released a first-day cover with a brochure detailing the entire information around the World Cup and Odisha. They will be made available from November 28 to December 16 only as of now.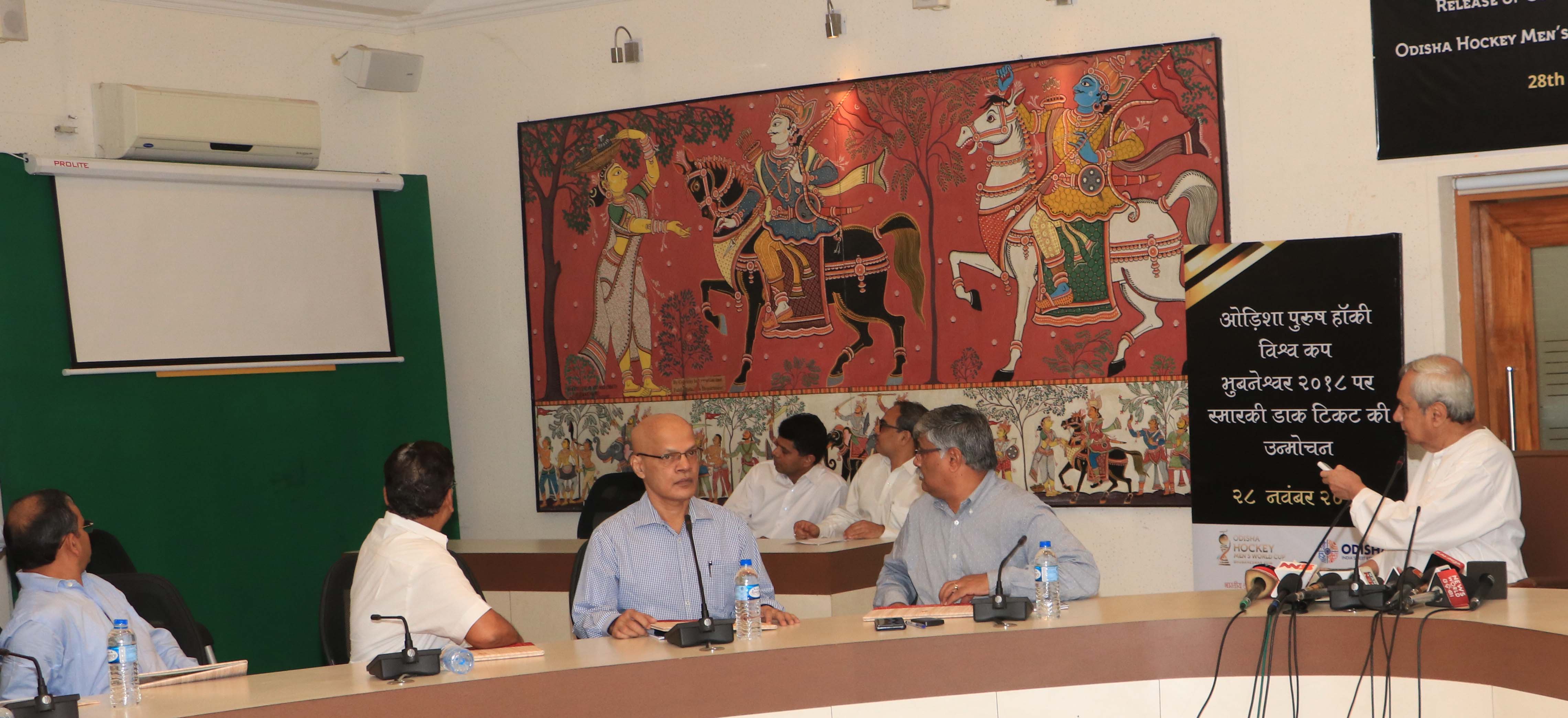 Commenting on the launch, Chief Minister Naveen Patnaik said, "Hosting the Odisha Men's Hockey World Cup Bhubaneswar 2018 is nothing short of a matter of pride for us as a state. This is why it is extremely important to commemorate this significant day by recording it in our history. These five stamps honour not just the event but the place, event, person, and objects associated with the mega event."
Commenting on the unveiling Chief Postmaster General Col. Jaleshwar Kanhar, said, "This mint set of five stamps honours the Hockey legacy of ODISHA as an esteemed host of the Men's Hockey World Cup 2018. We have forever immortalized this prestigious day in the history of India that future generations will surely marvel about. "