Bhubaneswar: Creativity knows no bounds of caste, class or religion. Anyone who has talent can be an artist. So is the case with Pandari Muduli, a daily wage labourer in Nayapalli area of Bhubaneswar. His modest abode is love's labour and he calls it 'Pandari Bhavan' because of the handmade objects it has inside.
Pandari is a native of Begunia village in Khordha district. His father passed away when he was very young and Pandari came to Bhubaneswar in search of work.
After super cyclone in 1999, Pandari had gone to someone's house for work. There he saw a newspaper clipping about a man who had made a house out of dry coconut leaves. He was also attracted to a wooden miniature helicopter in the house. Pandari came back inspired and decided to try his hand at making objects out of waste material such as used bottles, boxes, utensils, wooden pieces, metal, old electric wires, bowls, glass and bamboo etc.
Among the objects he has made are a helicopter, bow and arrow, sword and mace etc. He has also made decorative lights using liquor bottles.The main entrance of Pandari's house is decorated with red colour. He has put up many of his creations at the gate of his house.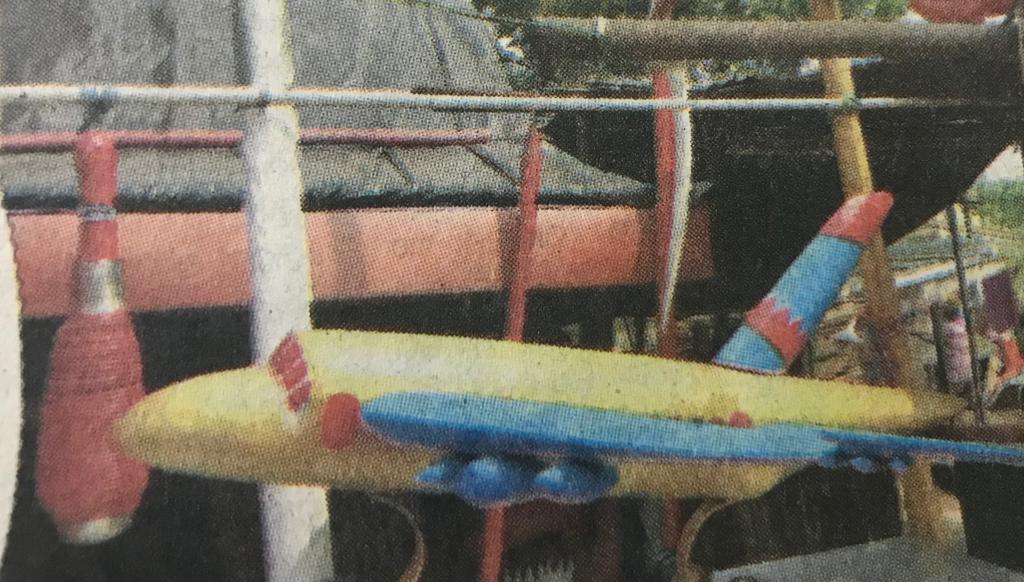 His dream house has been destroyed many times during a cyclone. At other times, it has been demolished by BMC but a determined Pandari makes sure he rebuilds it.
"If I will get some help from the government, I will make the house into a museum. Utilising my creativity, I want to make this house more colourful and innovative," said Pandari to an Odia daily.