Cuttack's 20-Yr-Old Magician Saransh Mesmerizes Audiences With Bag Of Tricks
Cuttack: He has had no formal training, yet 20-year-old Saransh Das has already made a name for himself as a magician.
He has earned praise from internationally-acclaimed magicians like Briton Steven Frayne — better known as Dynamo — having developed magical tricks in new techniques, applying science and technology.
Saransh has showcased his skills in over 500 magic shows, including virtual and stage shows, in the last nine years. He regularly shares the stage with international-level magicians, and is the talk of the Silver City.
A third year B. Tech student of Lovely Professional University in Punjab, Saransh developed interest in magic at a very young age, when he was in school. Initially, his parents didn't like the idea, but once they saw the young boy was serious and had a knack for magic, they encouraged him.
"I was fond of watching magic shows and would keep asking my parents and teachers about magic. Then I started reading books on magic and researching on internet… magic was my passion," said Saransh, who was inspired by Dynamo.
After picking up a few tricks, he first showed off what he had learnt to his grandparents, Bijaya Ketan Das and Bidyutprava Das, and then to other family members.
"Then I experimented for two years. I got a proposal to do a magic show in my school when I was in Class VI," he recalled.
As the audience liked what they saw and the word spread, he started getting magic show offers from different organisations.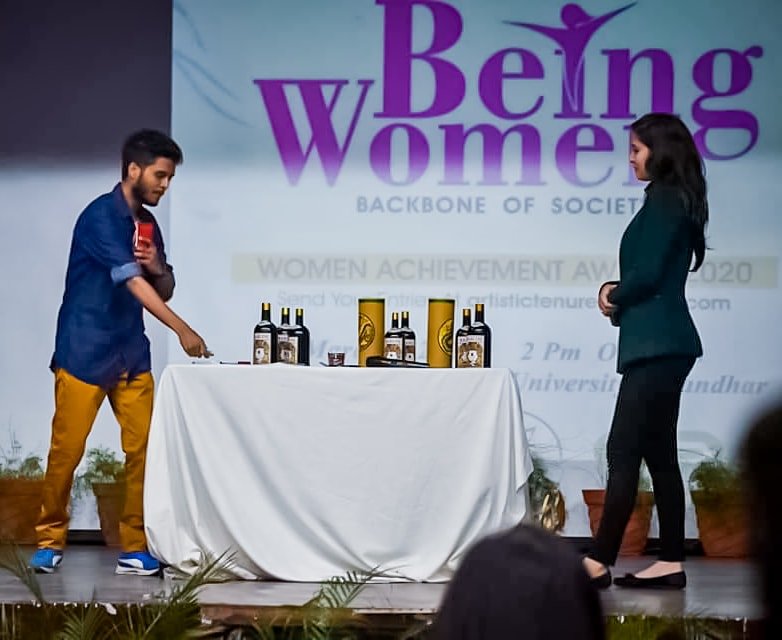 When he went to joined college in Punjab, he impressed people there too with his magic tricks.
"When I went to Punjab for my studies, I got an offer of a magic show in front of several thousand people. That gave me great exposure," revealed Saransh.
Thereafter, he got show offers from the Punjab government and several other organisations, Saransh informed, adding that he has done some charity shows as well.
During the COVID-induced lockdown last year, Saransh he returned to Cuttack and organized a virtual magic show, in which 20 magicians from 10 countries took part.
"People liked our online magic show and demanded more such virtual shows. We had over 1 lakh views of that show on different social media platforms. I organized another online magic show during the second wave of the coronavirus pandemic," he informed.
Vowing to work hard on magic alongside his studies, Saransh said his main aim is to "showcase magic of foreign countries in India and Indian magic in foreign countries."
He also wants to perform in India's Got Talent.