Durga Puja Of These Bhubaneswar Pandals Goes Online
Bhubaneswar: Are you missing the visit to pandals and offering Puja to the Goddess while hearing the shlokas? The Durga Puja committees have made arrangements to live stream darshan for the devotees.
Durga Puja at mandaps is a sombre affair this year due to COVID restrictions on size of the idols as well as ban on visit by devotees.
Saheed Nagar Durga Puja Samiti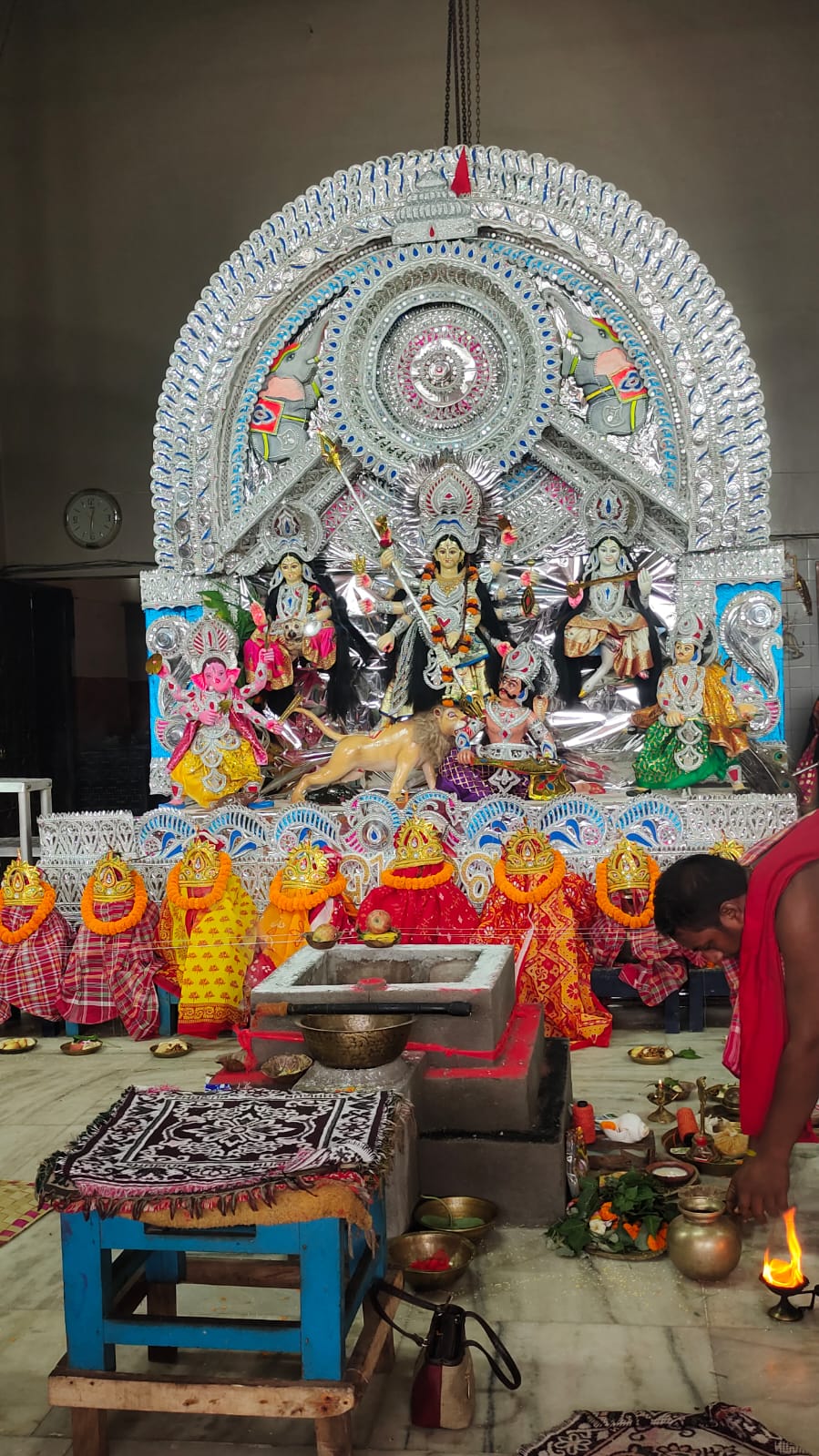 "We have started streaming our puja online from Saptami morning, October 12. The devotees can get darshan on Facebook page of Saheed Nagar Durga Puja Samiti. We will go live through this page up to Maha Dasami. Besides, the devotees can give online Pushpanjali. They can get detail information and Puja and Pushpanjali timing from our Facebook page," informed Saheed Nagar Durga Puja Committee secretary, Narayan Mohapatra.
Saheed Nagar Puja Committee has started this online darshan facility since last year.
"There was a charm of presence of devotees in the Puja pandal. We are missing the devotees rush at the pandal. They are also missing the Puja atmosphere. Though, we cannot provide that happiness due to Corona pandemic, online darshan of Devi Durga can provide consolation to them," said Mohapatra.
Like every year, artisan Laxmidhar Rana from Cuttack has crafted the idol this year.
Saheed Nagar Durga Puja committee has been organising Durga Puja here since 1978.
Rasulgarh Durga Puja Parichalana Committee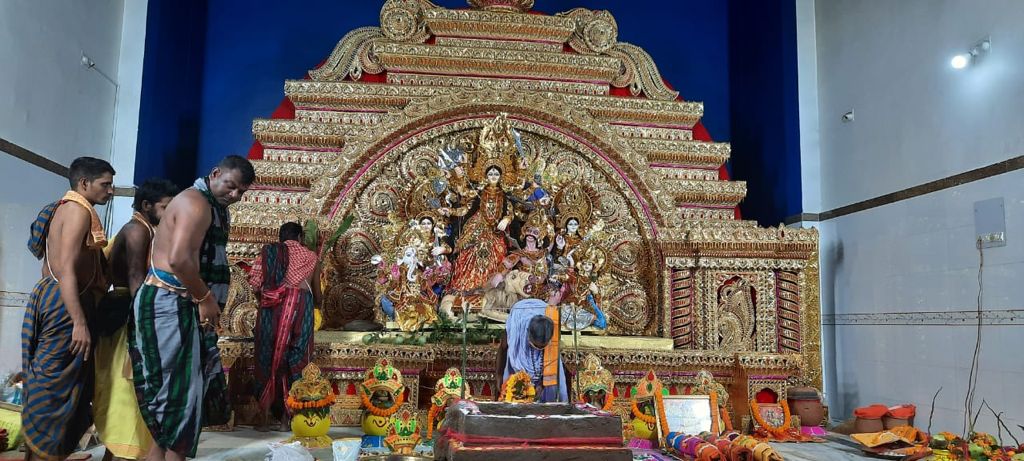 "Due to the coronavirus, our lives have changed drastically. Following all the COVID guidelines, we are observing the Puja, this year too," said secretary of Rasulgarh Durga Puja Parichalana Committee, Japan Routray.
"As devotees are badly darshan of Devi Durga, they can view all the rituals and get a darshan from home. Through our Facebook page, 'Rasulgarh Durga Puja Committee Live' the devotees can get darshan," informed Routray.
"Following the guidelines, we are conducting puja with seven people only. The priests and other members have ben tested for COVID," he added.
As per the guideline, the height of the idol is four feet, which is made by artisans from Cuttack.
"Though we are missing the crowd, they should stay at home for their and others safety. Hope Maa Durga will bring us out of this problem soon," he added.
Jharpada Durga Puja Committee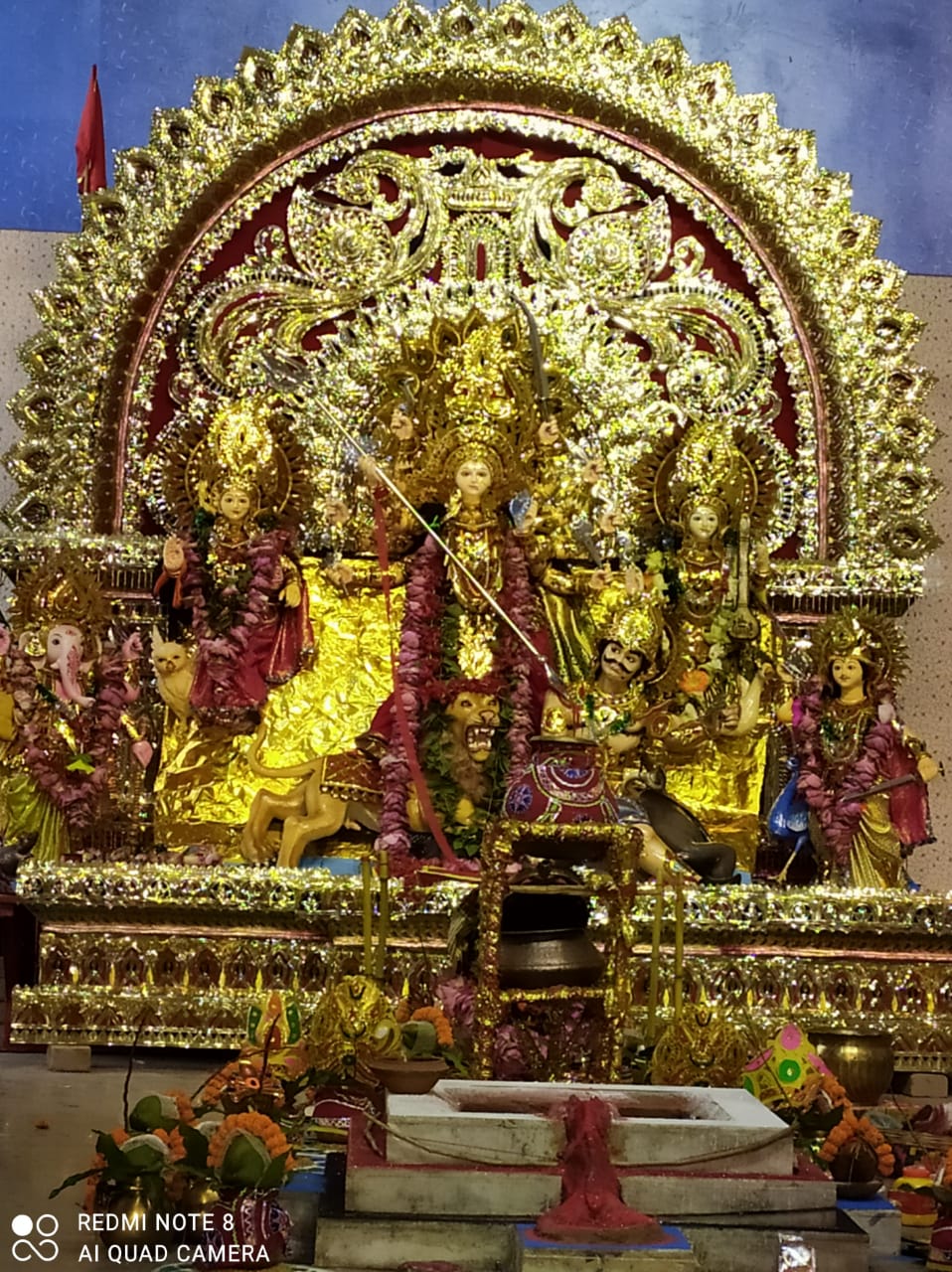 The popular Jharpada Durga Puja Committee has also been providing online darshan facility to devotees.
"We are conducting all the rituals of Durga puja with minimum people as per COVID guidelines. As devotees are not allowed to get darshan at the pandal, we are providing online darshan facility to devotees," said convenor of Jharpada Durga Puja Committee Sridhar Jena.
The attractive Durga idol in the Jharpada Durga Puja pandal is made by the artisans of Kolkata.