Elephant Herds Wreak Havoc In Odisha 
Baripada/Cuttack: Panic gripped villages in Rasagobindpur Forest range in Mayurbhanj district and Khuntuni Forest Range in Cuttack district in Odisha after three herds of over 100 wild elephants damaged vast stretch of standing crop.
In Mayurbhanj district, more than 60 elephants of the neighbouring Jharkhand entered the Rasagobindpur Forest Range Mayurbhanj district from the border areas of West Bengal on Friday night and wreaked havoc in Phulajhari and Brahmani villages by destroying hundreds of acres of paddy fields. The wild elephants in two herds have also damaged some thatched houses in these villages.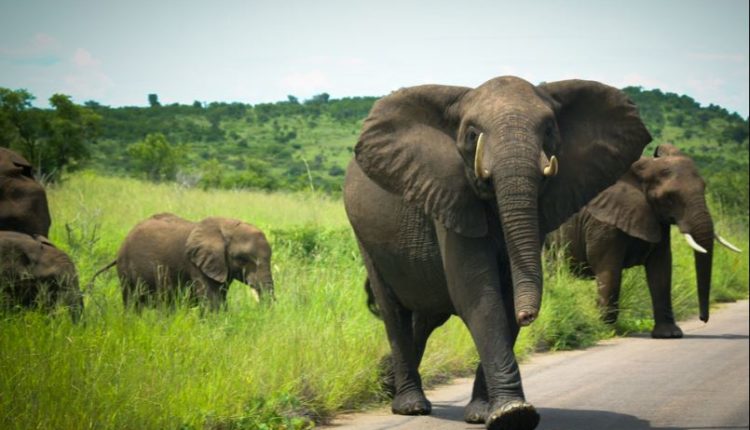 Reports said that the one herd is currently staying put inside Chitrada Forest Range and the other at Baghajharan Forest Range.
An elderly man was seriously injured after being attacked by an elephant at Sarasola village under Morada block on Saturday morning.
According to reports, Narayan Tudu of the village had gone to his field to guard the crops when he was suddenly attacked by an elephant. As he shouted for help, the villagers rushed to the field and managed to drive away the elephant. The injured villager was rushed to a nearby PHC.
Talking to mediapersons, DFO (Baripada) Swayam Mallik said that a total of 140 forest staff have been engaged to drive away the herds. "They have been asked to take necessary steps to stop the herds from entering the nearby villages," he added.
He further said that every year, especially during the winter, the people in bordering areas of West Bengal push the Jharkhand elephants into the Nilagiri forest range.
The Forest officials have said that prior to the arrival of the two herds, another herd of 35 elephants had been spotted in the forest area.
In Cuttack district, a herd of 20 elephants crossed Baula-Sarakoli road by breaking the solar fence early on Saturday and entered the forest near the villages in Khuntuni Forest range under Athgarh Forest Division.
Due to the presence of the elephants, people in the nearby villages are in a state of panic. Vehicular traffic on this route has been affected due to the movement of the elephants in the area.
According to the villagers, the herd has damaged hundreds of acres of paddy fields since yesterday.
Till reports last came in, the Forest staff had arrived in the area to drive out the herd.