Cuttack: Self-help is the best help. No one knows this better than these women who started a business minus any business acumen five years back. All they had was grit, determination and will power. Armed with these qualities, they decided to add to the family income by doing what they were best at – making Rotis.
"We were dependent on our husbands' income. We used to wait for money from them for our daily expenses. As we were unemployed, we could not spend money freely," said Sarojini Sahoo, a member of Om Sai Ram Self Help Group (SHG) at Khannagar in Cuttack.
Ten members of the group had to depend on the modest income of their husbands earlier. The women of the SHG have now become self-sufficient by engaging themselves in making Rotis and supplying them to the hotels and dhabas.
Four members of one family, and six others have formed the SHG, Om Sai Ram for the Roti business.
"Since we have shortage of space, we make Rotis at homes. Four of us, including my younger sister and two sisters-in-law make Rotis at home. Other group members make it in their homes," said Sarojini.
They have been doing the Roti business for the last five years.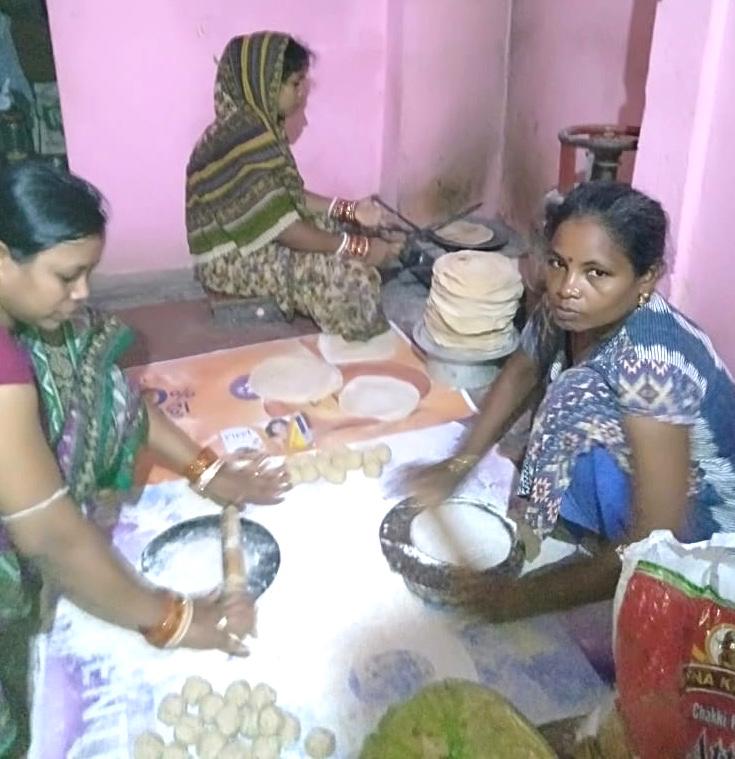 "We have a cycle repairing shop. The income from the shop was not sufficient to manage our family. We had to struggle a lot even for our daily expenses. That is why we thought of doing a home-based business," said Sarojini.
"We came up with this idea of Roti business, which can be done at home. We went to Badambadi in Cuttack and talked to some hotel owners. One hotel owner was convinced with our proposal and ordered 50 Rotis for the next day. He liked our service and the quality of the Rotis. This is how our journey began," she added.
"Slowly, the word spread and other hotels started contacting us to order Rotis. Now, we make around 2,000 Rotis in a day," she said.
The group supplied Rotis to hotels in Cuttack, Bhubaneswar and Athagarh. They also take up orders for marriage and thread ceremonies etc.
"I have a son and two daughters. We finish our household chores and start working at around 1 pm. We work up to 9 pm," said Sarojini.
"My family members, Pravasini Sahoo, Sabita Sahoo and Swaroopa Sahoo are very cooperative. We do all the work together. My brothers and brothers-in-law deliver the Rotis to dhabas and hotels as per the demand," she said.
"We received Rs 10,000 only once under Mission Shakti. There has not been much support from government," said Sarojini.
"However, now we are more confident and get real happiness out of this work," she said.