Ex-Odisha CM Giridhar Gamang & Son Shishir Quit BJP
Bhubaneswar: Former Chief Minister of Odisha Giridhar Gamang, who switched to BJP in 2015, resigned from the primary membership of the saffron party along with his son Shishir on Wednesday.
In a letter to BJP national president JP Nadda, Gamang said that he took the decision since he was unable to discharge political, social and moral duty towards the people of Odisha for the last several years under the saffron brigade. The father and son had skipped the meeting of the BJP state executive held here on Sunday.
In his resignation letter, Shishir mentioned that he was unable to do much for the welfare of the tribal community and the youth while remaining in the party.
Addressing a news conference here, the father-son duo said that they decided to quit the party after being "humiliated' by a leader of the saffron party from South Odisha, a region to which they belong. Shishir alleged that the leader openly worked to ensure his defeat from Gunupur assembly seat.
Gamang is set join the Bharat Rastra Samiti (BRS) along with his son Sishir at a joining ceremony at Hyderabad in the presence of Telangana Chief Minister K Chandrasekhar Rao, though the date is yet to be finalised. The senior Gamang may lead BRS in the 2024 elections as Odisha president.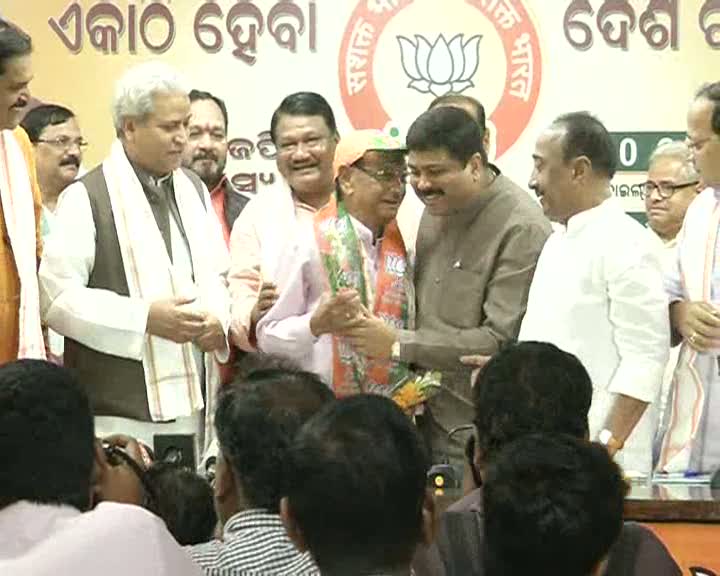 Notably, the BJP had taken on board Gamang, choosing to forget his controversial vote in the confidence motion that brought down the Atal Bihari Vajpayee government in 1999. He voted against the motion after taking over as the chief minister, unseating the NDA government by a single vote, which resulted in mid-term elections in the country.
Also Read: Naveen Patnaik Calls The Shots In All Parties In Odisha, Says BJP Leader Shishir Gamang
The nine-time MP from Koraput last contested Lok Sabha polls in 2014 from Congress and lost. In 2014, he got 3.75 lakh votes and lost narrowly to BJD's Jhina Hikaka, who got 3.95 lakh votes. He also served as chief minister of Odisha for 10 months from February to December in 1999.
Meanwhile, former Koraput MP Jayaram Pangi has announced that he would join BRS on January 27 at a joining ceremony in Hyderabad. Kailash Mukhi, who was Secretary of OPCC and hails from Kandhamal district, resigned from the Congress and joined BRS last week.