Bhubaneswar: Odisha-born producer and promoter Jitendra Mishra has collaborated once again with celebrity chef Vikas Khanna to produce a feature film, 'The Last Color'.
The first look of the film was released during the official opening event of Cannes Producers Network at the ongoing 71st Cannes Film Festival on Wednesday.
The festival, which began on May 8, will continue till May 19.
The film has been jointly produced by Mishra, Vikas Khanna's mother Bindu Khanna and Poonam Kaul.  "From cooking to directing a film, the celebrity chef has made the leap from one art to another. His directorial debut, 'The Last Color', is based on a book of the same name that he wrote some years ago. We completed the shooting schedule last month, now it's going for post production and shall be ready by July this year. After making the rounds of festivals, the film will be released by November this year," said Mishra, who believes in promoting good and meaningful cinemas at national and international platforms.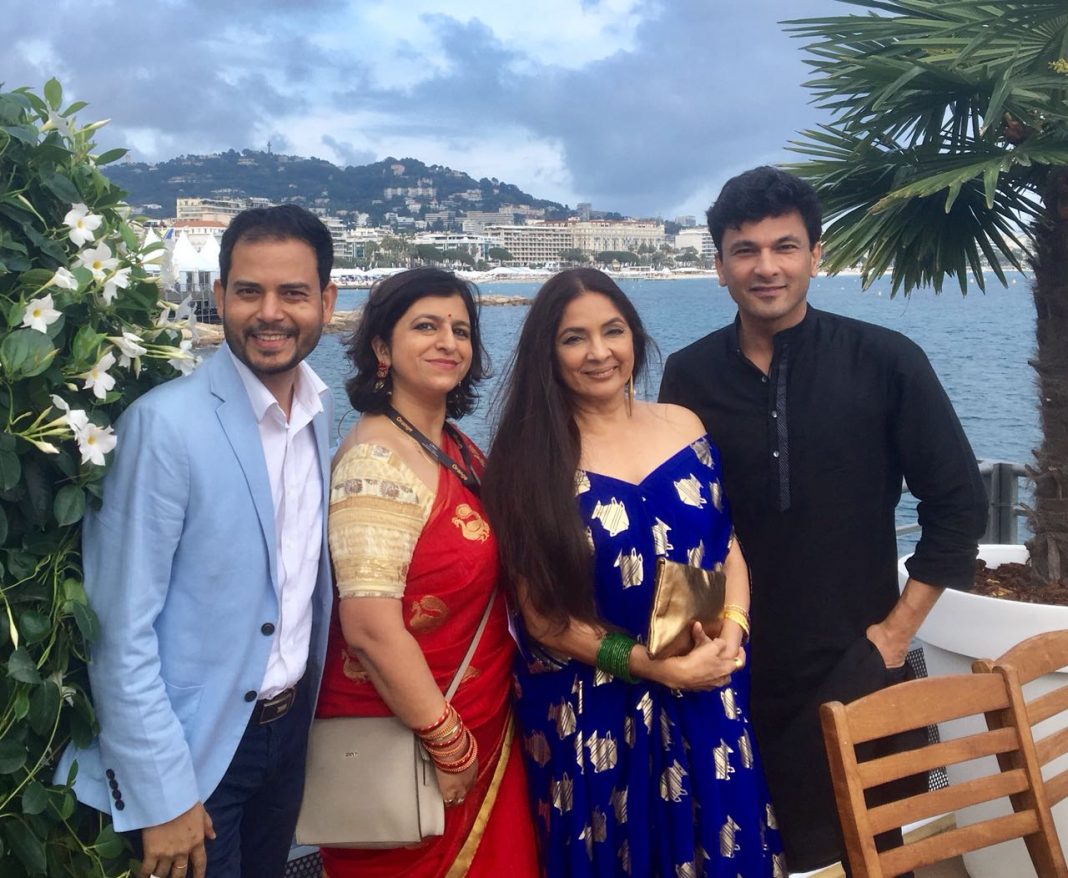 The 90-minute film stars veteran actor Neena Gupta, and the plot revolves around the Supreme Court order against an age-old tradition of not allowing widows in Vrindavan to play Holi. The film is about relationship, girl child empowerment and victory of the human spirit.
Mishra had earlier collaborated with Vikas Khanna in 'Buried Seeds', the journey of Khanna which was also screened at the prestigious 74th Venice film festival in Venice Days in 2017.
He has also designed and currently serving as the festival director of the SIFFCY for Smile Foundation. He has been on the Board of Directors of media network for children and youth films – CIFEJ and a member of Cannes Producers Network as well.
He has been associated with production, distribution and promotion of more than 110 films in all categories. Many of them have got worldwide acclamation and recognition.