Ganjam Or Puri? Check The Weather Models About Possible Landfall Of Cyclone Jawad
Bhubaneswar: The deep depression over westcentral adjoining southeast Bay of Bengal is likely to move northwestwards and intensify into a cyclonic storm over central parts of the Bay of Bengal during the next 12 hours.
It is expected to reach the west-central Bay of Bengal off north Andhra Pradesh – south Odisha coasts on Saturday morning. Thereafter, it is likely to move north-northeastwards along the coastline with a maximum sustained wind speed of 80-90 kmph gusting to 100 kmph, the IMD said on Friday.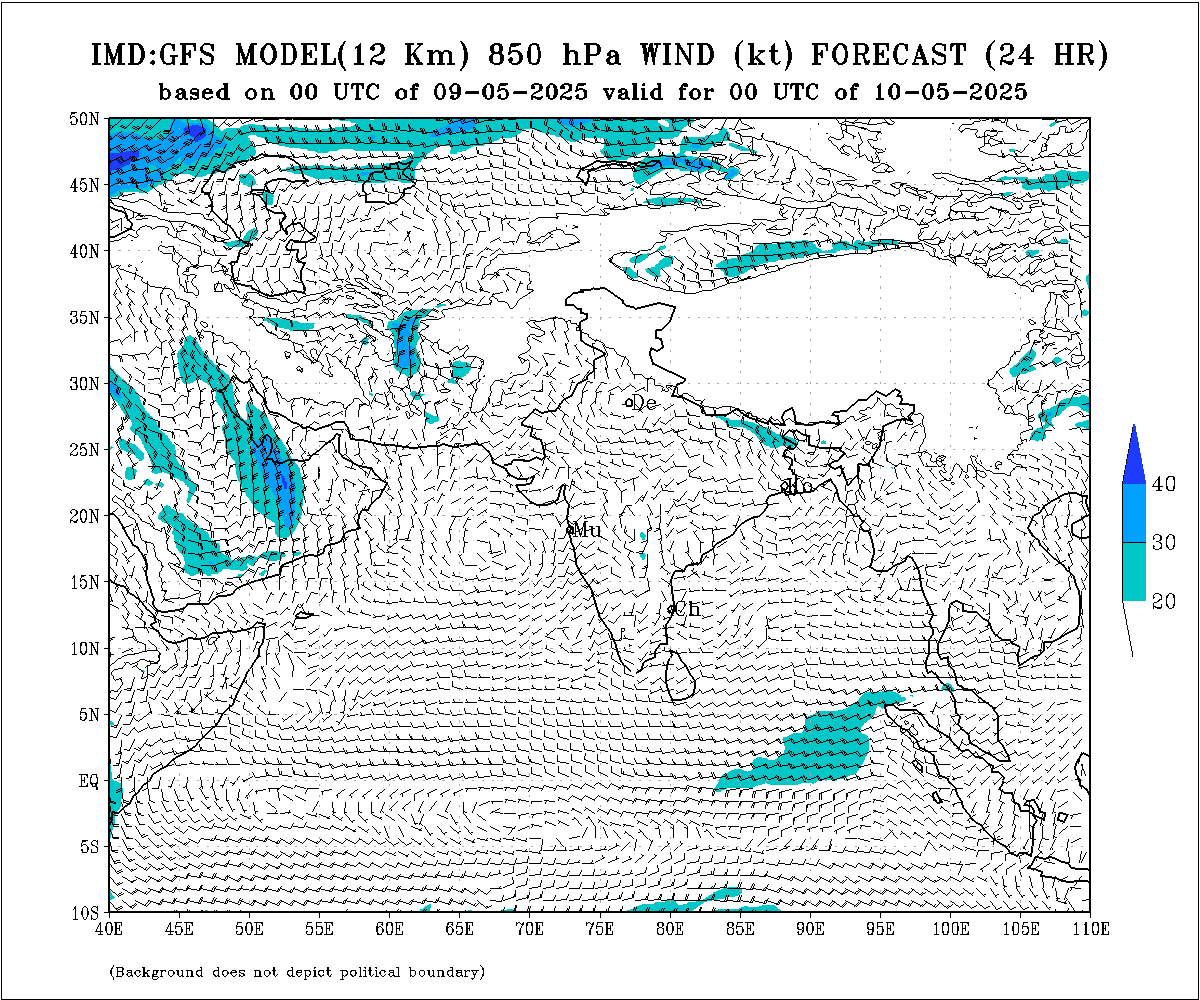 The agency, however. is yet to ascertain the exact landfall location and timing.
India Meteorological Department (IMD) director-general Mrutyunjay Mohapatra told the media that Odisha may have to bear the brunt of cyclone Jawad irrespective of the place where it makes landfall. "The cyclone may or may not make landfall along the Odisha coast. The system being close to the Odisha-Andhra Pradesh coast may trigger extremely heavy rainfall in some parts of coastal Odisha with wind speed up to 70 to 80 km per hour, gusting up to 90 kmph on Saturday," he said.
"If it doesn't hit the Odisha coast and move towards West Bengal or Bangladesh, its strength may weaken by the time it hits land," he added.
According to the German weather service ICON model, the cyclonic storm is likely to make landfall at Konark in Puri district. The JTWC track, however, showed that the storm may head either to Ganjam or Puri district.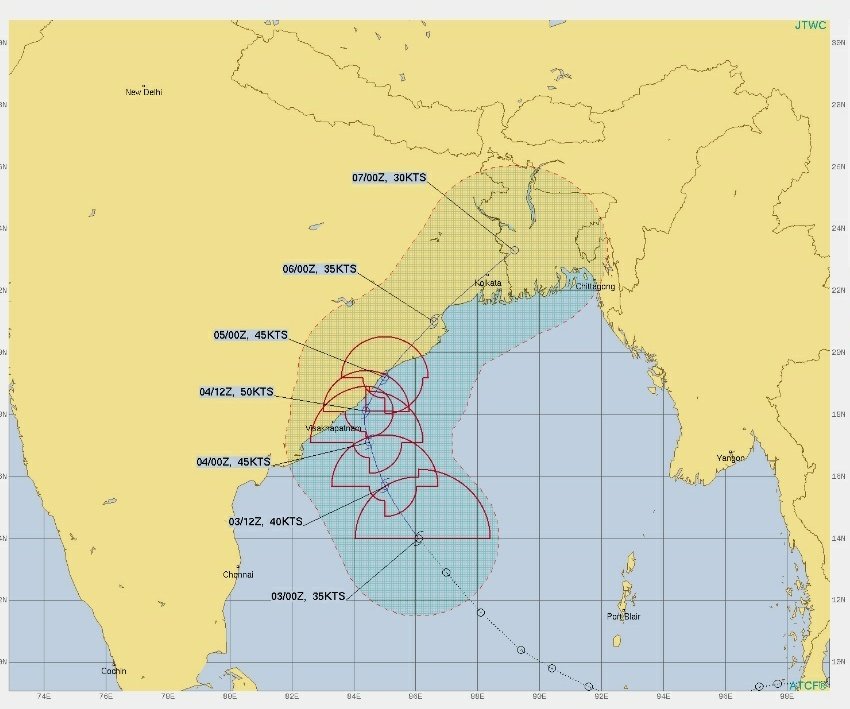 American GFS model predicted the cyclone to pass close to the Odisha coast but make landfall in adjoining areas of West Bengal and Bangladesh.
According to the European model ECMWF, the landfall will take place along the Andhra Pradesh coast.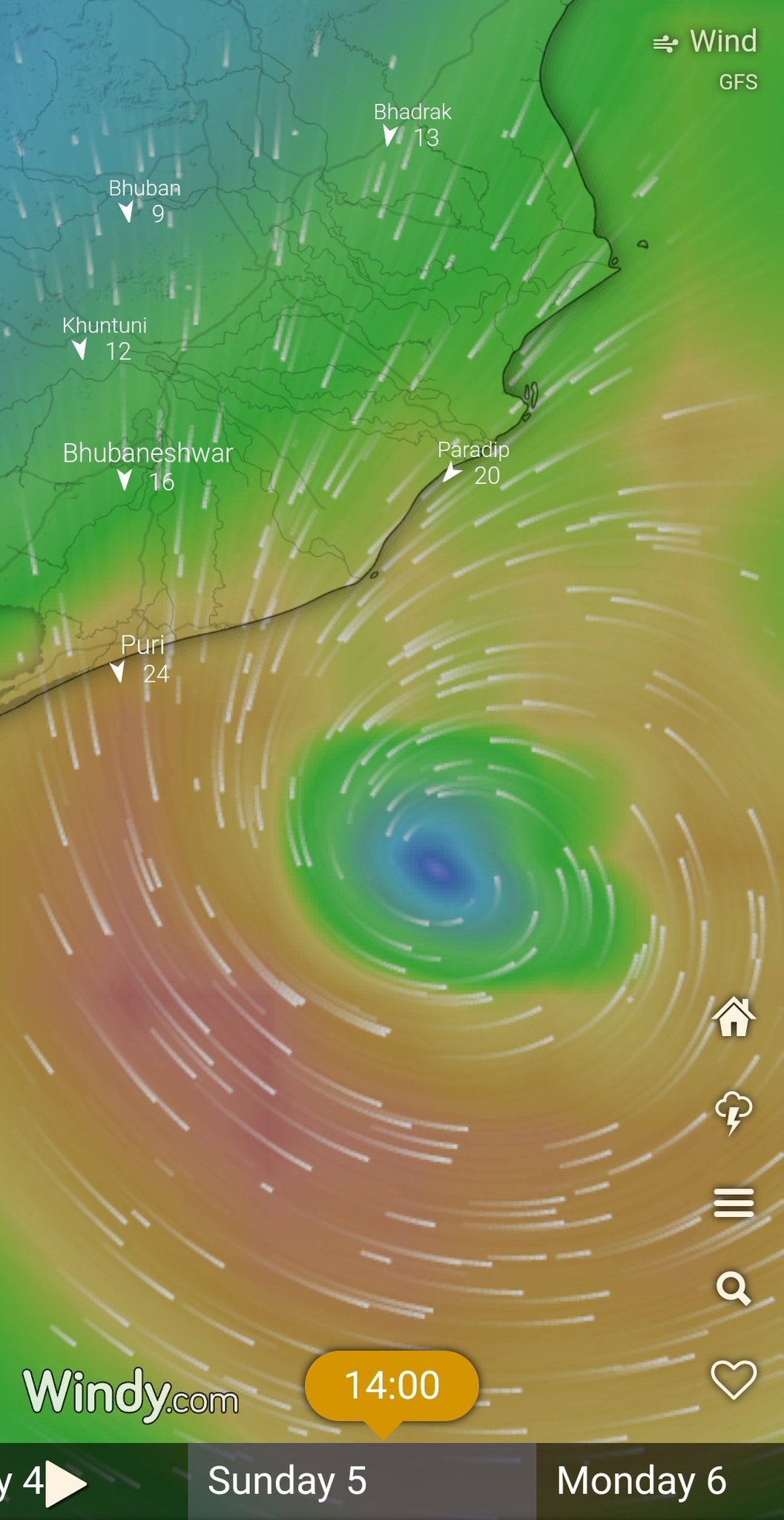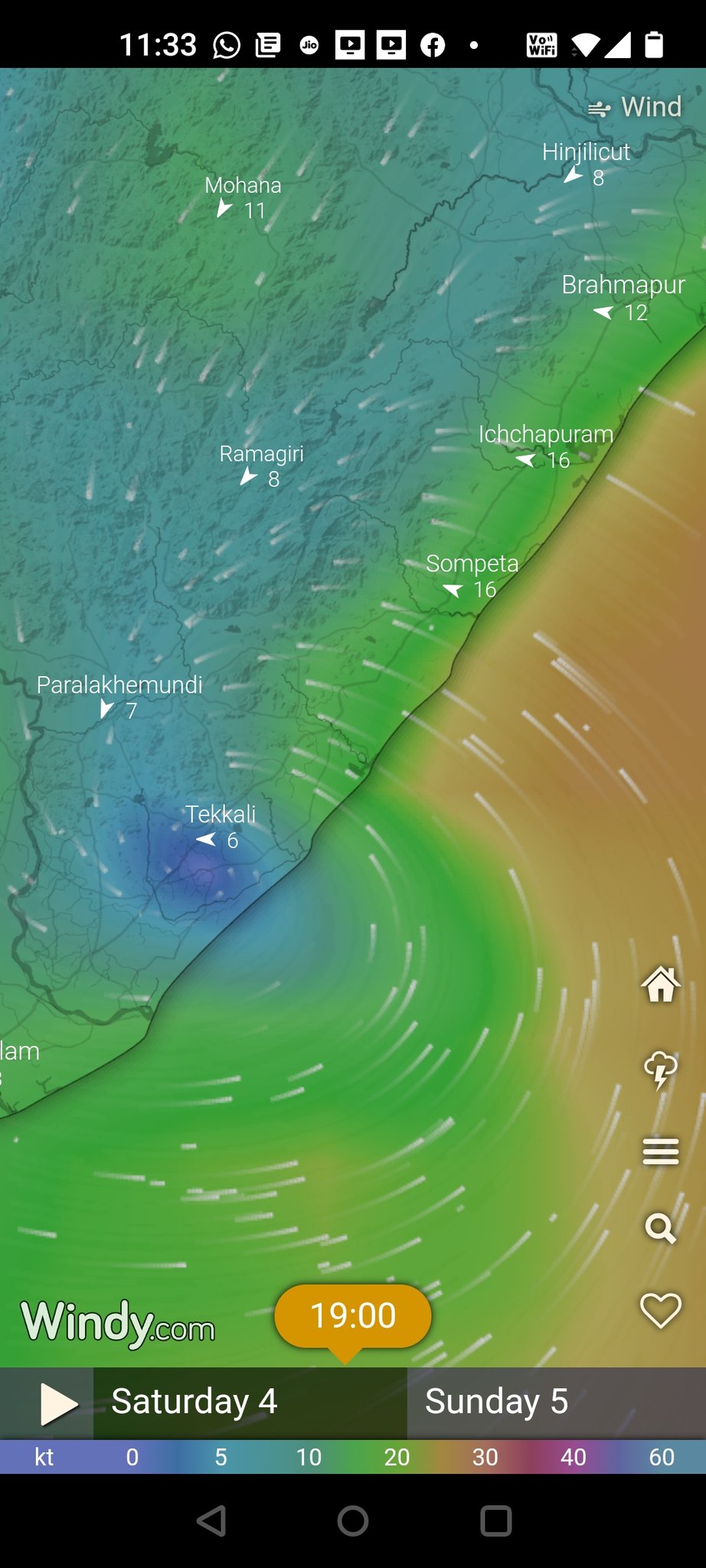 "Though there is no clear consensus on track, intensity and landfall timings.  preliminary assessment suggests that the cyclone may not travel deep inland after hitting the coast and could keep brushing and scrubbing coastal areas of north Andhra Pradesh, Odisha and West Bengal," private weather forecaster Skymet tweeted.
Referring to the satellite imagery, it said the depression may turn into a cyclone 'Jawad', earlier than expected time and the storm will possibly have less than 24 hours to reach the coastline of Andhra Pradesh and Odisha.
Visakhapatnam, Tuni, Srikakulam, Vizianagaram, Parvathipuram, Bhimunipatnam and Pathpatnam of Andhra Pradesh will be at extreme risk of blustery weather conditions.
As the weakened storm will move parallel along the coast of Odisha and West Bengal, Ganjam, Gajapati, Chatrapur, Berhampur, Jagatsinghpur, Baripada, Digha, Contai region will be at high risk of heavy rains and flooding, it added.