GI Tag: 'Rasagola' and 16 Other Products Exclusive To Odisha
Bhubaneswar: Odias across the globe were in for a sweet news on Monday morning as Chennai-based Geographical Indications (GI) Registry issued formal certification for 'Odisha Rasagola'.
Odisha has long been claiming origin of the syrupy sweet on the basis of 'Dandi Ramayana', where Rasagola finds mention, written by Odia poet Balaram Das way back in the 15th century and applied for GI recognition about four years back. It alerted West Bengal, which moved fast and got the coveted GI tag for its own version of the sweet dumpling, 'Bengal Rosogulla', in November 2017, evoking an immediate reaction that the Odisha had lost the battle to the neighbouring state.
Odisha continued with its effort, collecting data about the Rasagola makers and recording the methods of preparing it to submit the report to the GI office. Finally, it has earned the revered and much-sought-after GI tag.
'Odisha Rasagola' is the 17th product from the state to have got the GI tag. Here's a list of products exclusive to the eastern Indian state:
Kandhamal Turmeric




In April this year, the quintessential turmeric from Kandhamal got the GI tag. This cash crop from this tribal-dominated region is famous for its healing properties and is used for domestic, medicinal and cosmetic purposes. Phulbani-based Kandhamal Apex Spices Association for Marketing had registered the spice under the name 'Kandhamal Haladi' with the application number '610' in December last year.
2. Odisha Ikat

It involves resist-dying technique in which the patterns are dyed and binded in threads to create the design on the loom prior to weaving. The process is often termed as 'poetry on loom'.
3. Pipili Applique Work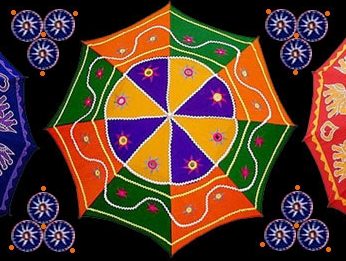 The applique technique work comes from the town of Pipli.  It had originated as a temple art. Now, it finds application in a wide range of decorative and ceremonial products.
4. Konark Stone Carving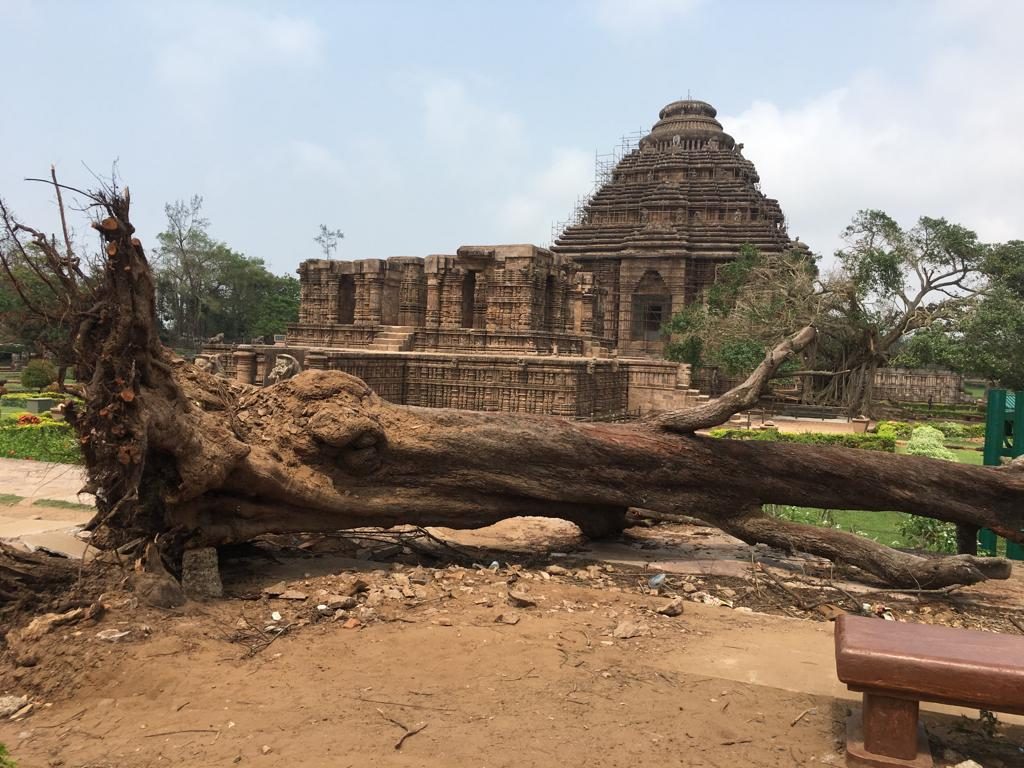 The stone carvings in soapstone, serpentinite and granite at the world famous heritage site are the most exemplary models of ancient Odishan temple works.
5. Odisha Pattachitra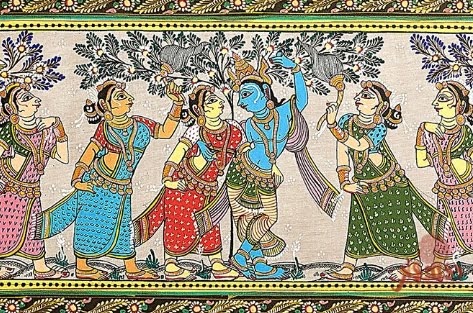 Pattachitra is closely related to Jagannath cult and the Puri temple. It is believed to have originated in the 12th century.
6. Khandua Saree and Fabrics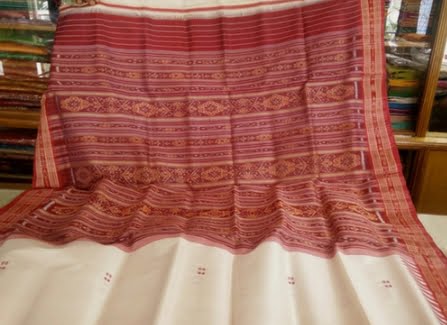 Weaver communities of Maniabandha and Nuapatana of Cuttack traditionally created these kind of sarees. During the rule of Gajapatis, these were transported to Jagannath Temple in Puri.
7. Gopalpur Tussar Fabrics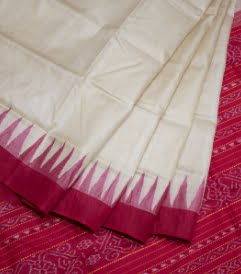 Gopalpur village in Jajpur district is famous for producing Tussar fabrics. It received the GI tag in 2009.
8. Bomkai Saree & Fabrics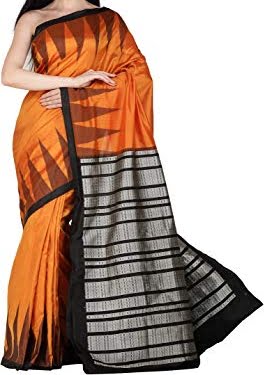 The Bhulia community of Sonepur district primarily produced this kind of embroidered saree. It originated in the village of Bomkai in Ganjam district and introduced in Sonepur, during the time of the then ruler of Patna Ramai Dev.
9. Berhampur Phoda Kumbha Saree & Joda

It is unique due to its typical Odissi style of weaving and kumbha, particularly phoda (temple type design). The weaving technique is said to have originated over 200 years ago. These sarees were earlier to southeast Asian and other countries from Gopalpur port.
10. Ganjam Kewda Rooh and Ganjam Kewda Flower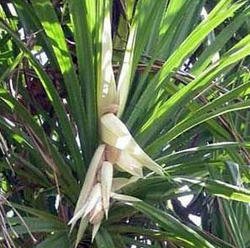 It is a plant native to Ganjam district and found between Rushikulya river and Bahuda. Kewda scent is produced n Chhatrapur, Brahmapur, Gopalpur and Jagannathpur in district.
11. Orissa Pattachitra (Logo)

This is the logo of the famous Pattachitra art unique to Raghurajpur in Puri district.
12. Sambalpuri Bandha Saree & Fabrics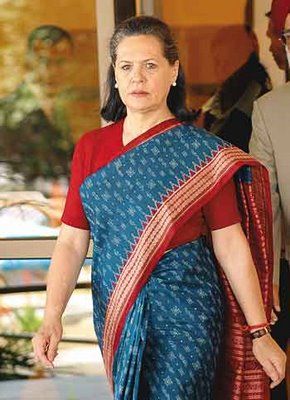 Sambalpuri sarees incorporate traditional motifs like shankha (shell), chakra (wheel), phula (flower) in red, black and white. Sambalpuri fabrics reflect an original style of craft known as Baandha. Craftsmen create Baandhas with images of flora/fauna/geometrical patterns.
13. Kotpad Handloom Fabrics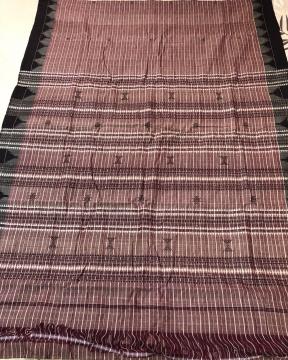 A vegetable-dyed fabric, it is woven by the tribals of Mirgan community of Kotpad village in Koraput district. It is the first item from Odisha that received the GI tag.
14. Habaspuri Saree & Fabrics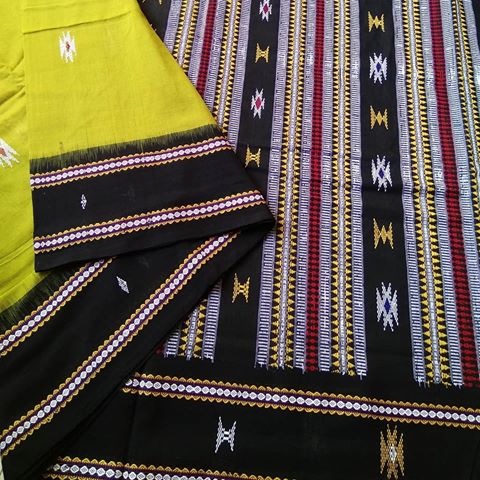 Habaspuri handloom is named after the village of Habaspur in Kalahandi district where it was originally woven during 19 CE
15. Dhalapathar Parda & Fabrics
Sewing saree, gamuchha is a traditional profession of every household of Dhalapathar village in Khurda district.