Here Are Some Events To Kindle Holiday Spirit In Bhubaneswar
Bhubaneswar: Who does not like a mid-week holiday, especially when it gives you the complementary excitement of Independence Day as well as Raksha Bandhan. The citizens of Bhubaneswar would be more than elated to know about all the events that have been arranged in different corners of the city for this glorious day.
After the Rakhi rituals are over and after everyone has heard the Prime Minister's speech, families have a host of options to enjoy their holiday.

Wonder World, the water park near Malatipatpur, Puri, is offering free entry to women of all the age groups from August 15 to 18.

There is scheduled to be an Independence Day Special-Open Mic event at Kruti Coffee, a cafe near Patia, for lovers of poetry and stand-up comedy. Open Mic sessions are a huge hit among the youth these days. There is also a Yamaha Rx meet up event for individuals who have a keen interest in bikes, to be held at Saheed Nagar.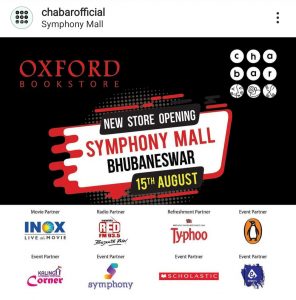 At Symphony Mall, Rudrapur, Oxford Bookstore and Cha Bar are being inaugurated. They will be welcoming best-selling author of several books, Durjoy Dutta. It will be a treat for all his fans and book-lovers in the city. It is scheduled to start at 4 pm on August 15.
At the same time, many schools of the state capital city are organising Raksha Bandhan after unfurling the National flag.