Bhubaneswar: It will continue to be a riddle for me as to why Guruji (Kelucharan Mohapatra) picked the two of us for his duet compositions even when I was only one year into Odissi training, said danseuse Kumkum Mohanty about her 'jodi' with another legend in the field of dance Sanjukta Panigrahi.
On Sanjukta's 75th birth anniversary on Saturday, she walked down the memory lane with Odisha Bytes recalling the 60s and the 80s when they formed a formidable pair on stage, popularizing the dance form and earning accolades for their near-perfect performances.
"If I can recollect it right, it started with the composition 'Pancha Puspa' which Guruji asked us to perform as 'Madana' and 'Rati' during a programme in Puri. It was in 1959," she said.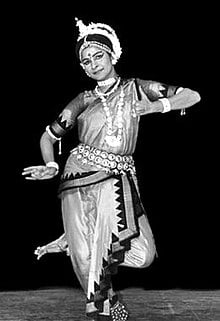 Sanjukta had then enrolled in Kalakhestra, Chennai, but she continued her training in Odissi when home for summer vacations. At the age of 14, however, she returned to Odisha to concentrate on Odissi.
From 1961 to 1966, the duo performed on several of Guruji's compositions during 'Kumar Utsava' in Cuttack. "It used to be a huge thing at that time and Guruji had choreographed some great dance dramas for it," she said.
While Kumkum was the eternal Krushna for Guruji as he composed several items for her, she donned the role of Radha while performing duets with Sanjukta. "Since she was taller, I did the Radha part in his compositions. Sanjukta's mother would often tease me saying that she would love to have me as her 'bahu' (daughter-in-law)," she said.
Sanjukta and Kumkum dazzled the stage and had audience glued to their seats, till the later joined Indian Postal Service in 1970. After a gap for almost 12 years, she returned to Odisha on deputation in 1983. When the Odisha government decided to establish Odissi Research Centre, the chair of chief executive was presented to Kumkum since she was a foremost Odissi exponent in India.
"Sanjukta genuinely helped me to record the documents and decipher the tradition. She was there when we prepared the nomenclature drawing from our experience," she said.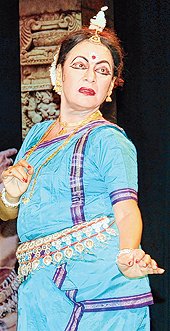 From here began their second innings of the partnership on stage. In 1984, they performed on 'Yahi Madhava Yahi Keshava', an Ashtapadi from Gita Govindam by Jayadeva, at the International Court of Justice at Hague in the Netherlands. "The Chief Justice was so moved by the performance that he was in tears," said Kumkum.
However, it was 'Bhagavad Gita' which she rates as their best duet dance recital till date. "We first performed it at Mukteswar Dance Festival in 1984. Having been out of the dance circuit for so long, I did not have the costume then. I remember wearing one of Sanjukta's for the performance," she said.
They performed the same pieces at numerous platforms, including Konark Dance Festival, and also in Russia.
"Sanjukta was initially keen on playing the part of Krushna, but Guruji felt that she would fit into the Arjuna character better," said the legendary artist, who runs a dance school, Gita Gobinda, in Bhubaneswar.
Kumkum said that Guruji often composed a dance at the last moment. "He would finish the composition at 5.30 pm, an hour before the performance. And whenever we complained, he would say it is better to have piping hot puris," she smiled.
In Kashmir where they performed a shorter version of 'Bhagwad Gita', the duo spent three sleepless nights as Guruji reworked on the piece. "I remember Guruji panicking on seeing my clean face minutes before the performance. He always did my make-up while Sanjukta did her own. I remember emulating Sanjukta and ending up with an orange face once. Got a sound scolding from Guruji then who made me understand that we had different skin tones and need to apply make-up accordingly," she said.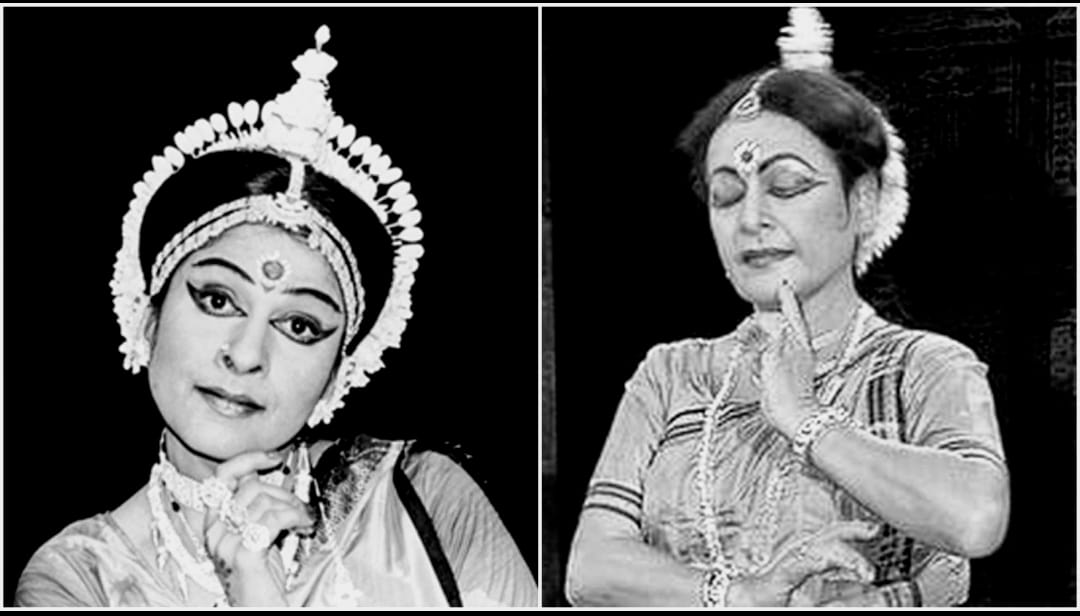 Kumkum said Sanjukta's Bharatnatyam training had helped her perfect postures and actions. "I learnt a lot from her, especially the bow-arrow action. I used to be very naughty and trouble her a lot. I would pinch her and sometimes tickle her during the practice sessions. But she never uttered a word. She was very patient and always remained immersed in dance," she said.
Guruji had composed the 'Kirwani Pallavi' for Kumkum, but decided that the two would perform on it at the Konark Festival in 1989. "Sanjukta picked up the steps in seven days. One day, I saw her sitting in the corner of a room and jotting down something. She was writing the 'bols' of the piece. That is when I realized that she danced to 'bols' and me to music," she said.
Sanjukta had devoted single-mindedly to the dance form. "Her passion for Odissi was admirable," she said.
The duo last performed together in 1994 on a composition 'Ramayana' in erstwhile Madras. "We stayed awake whole night chatting," she said.
Soon thereafter, Sanjukta was diagnosed with cancer.  "I was among the few persons she allowed to visit her during her last days. For three months before her death, I used to send her home cooked food since there were so many restrictions on what she can have," she said.
The Odissi legend breathed her last on June 24, 1997, at the age of 53.
"I am a widow without her in Odissi," said Kumkum, stressing the incompleteness and the loss in her life.