[In Pictures] Madam President Begins Official Work At Rashtrapati Bhavan
New Delhi: Droupadi Murmu began official work as President at Rashtrapati Bhavan on Monday after the swearing-in ceremony, which was held at the Central Hall of Parliament at around 10 am.
Former President Ram Nath Kovind was also present.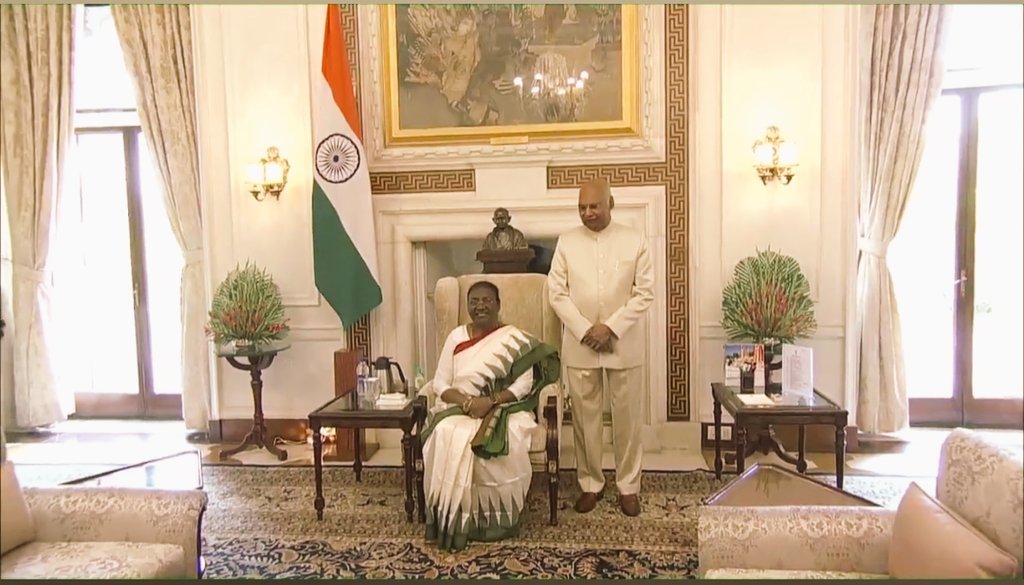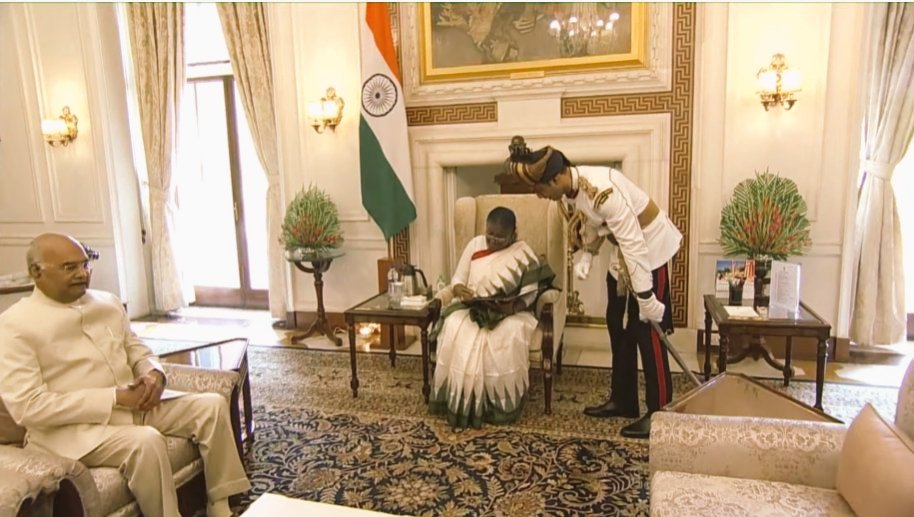 Prime Minister Narendra Modi said that the entire nation watched with pride as Murmu took oath as the President of India. "Her assuming the Presidency is a watershed moment for India, especially for the poor, marginalised and downtrodden. I wish her the very best for a fruitful Presidential tenure," he said.
Also Read: President Droupadi Murmu Begins Her Address With 'Juhar', Quotes Odisha's Santha Kabi Bhima Bhoi
PM Modi further noted that the new President gave a message of hope and compassion in her address. "She emphasised on India's accomplishments and presented a futuristic vision of the path ahead at a time when India is marking Azadi Ka Amrit Mahotsav," he added.
Check other pictures from the day's event:
Droupadi Murmu at Rajghat before the oath-taking ceremony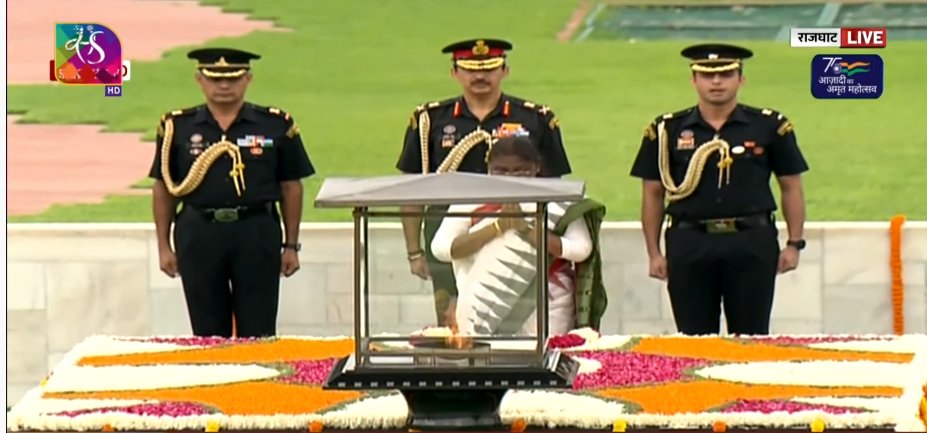 Outgoing President Ram Nath Kovind and his wife Savita Kovind extend greetings to President-elect Droupadi Murmu at Rashtrapati Bhavan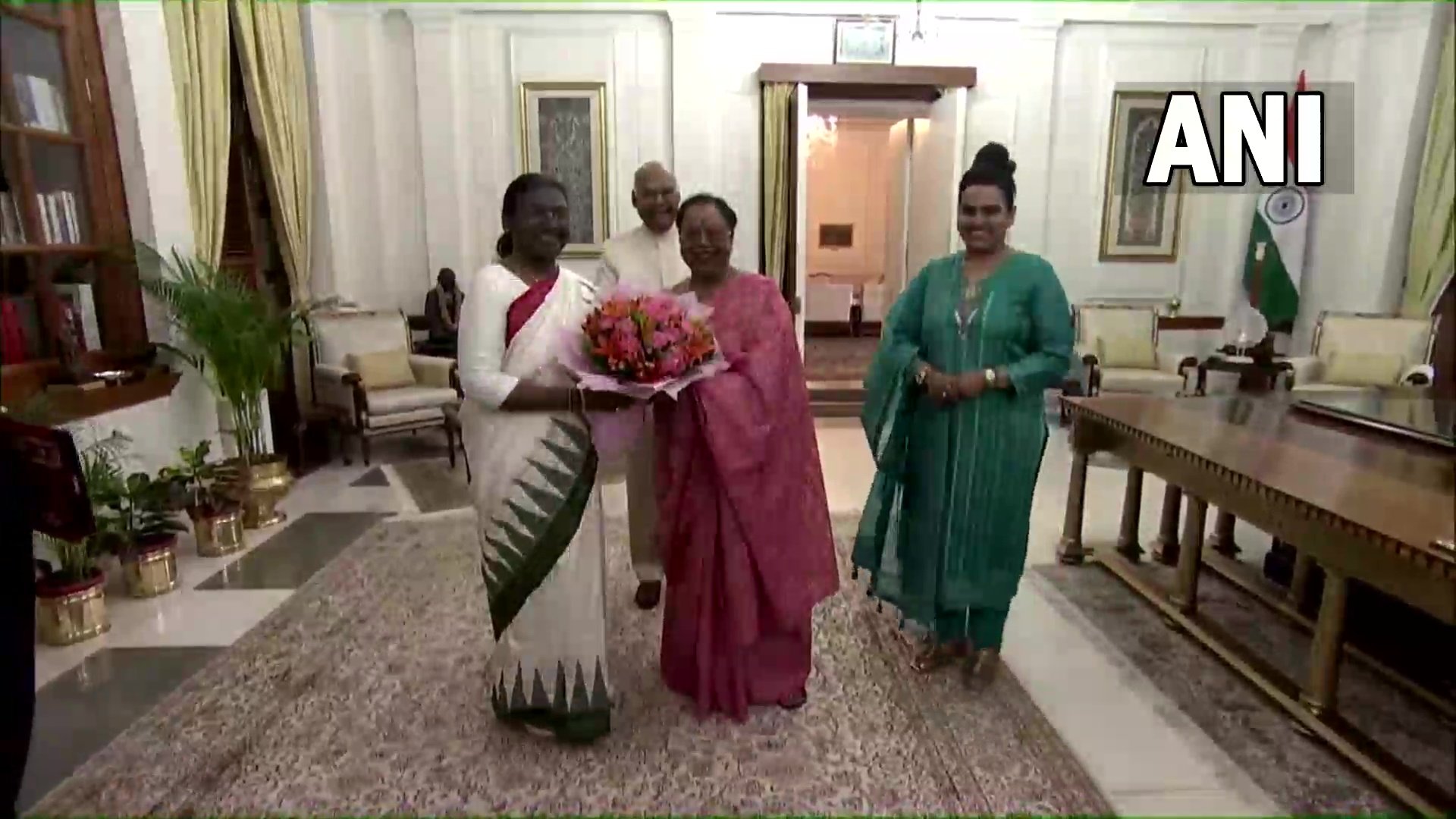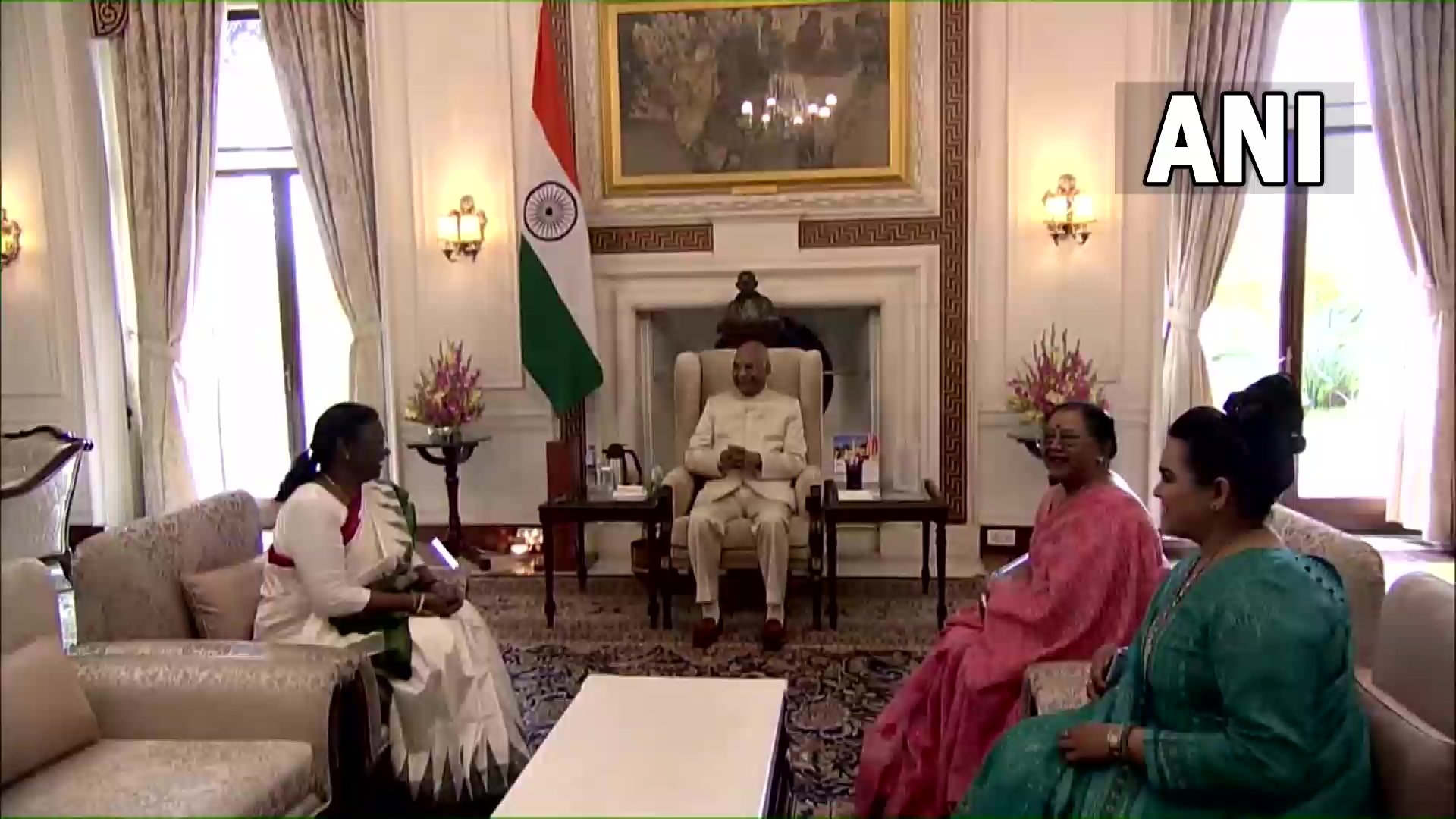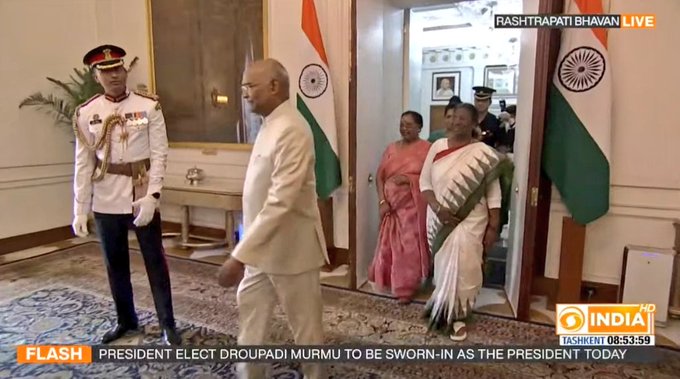 The swearing-in ceremony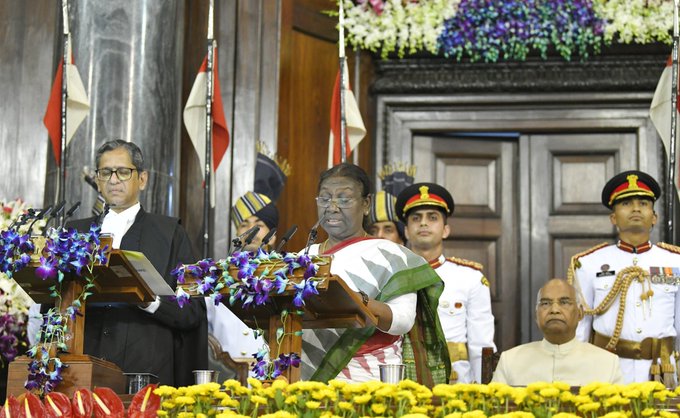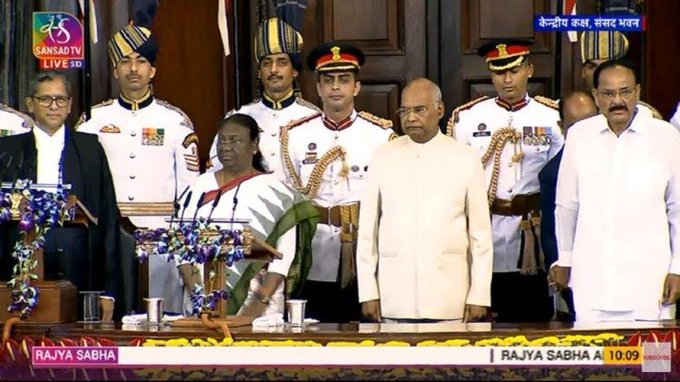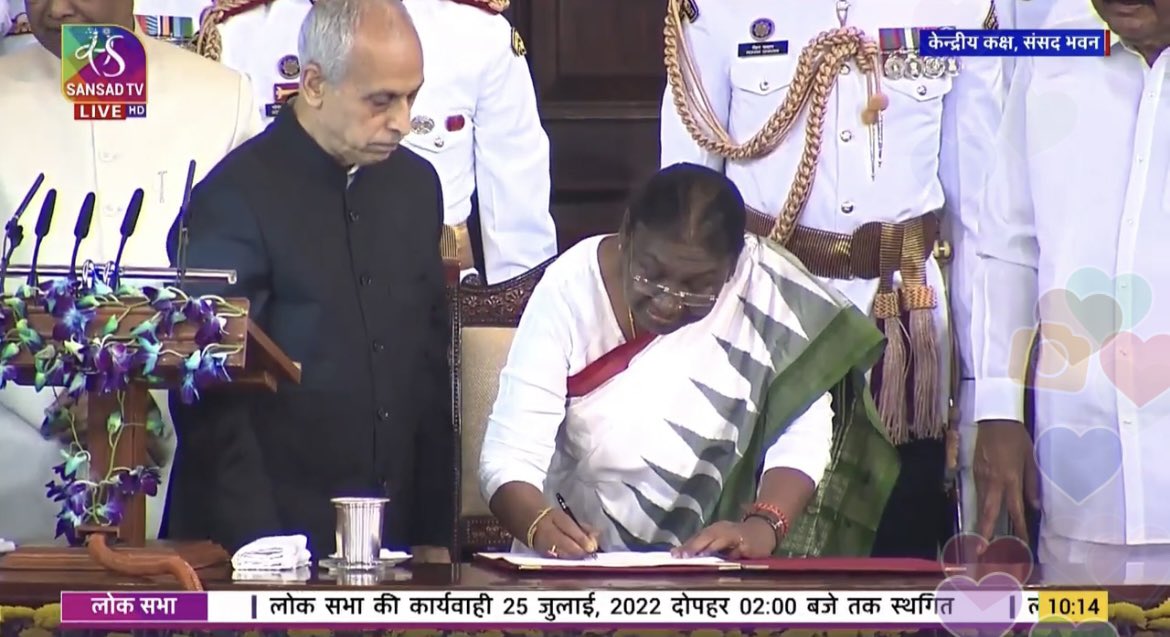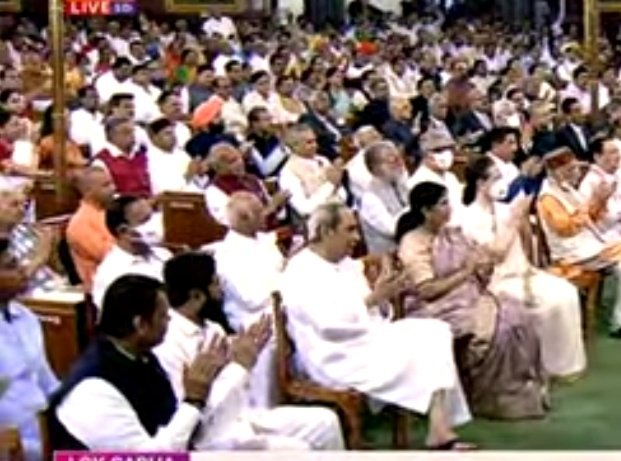 Droupadi Murmu receives a ceremonial salute at the forecourt of the Rashtrapati Bhavan