Know The Men's Hockey World Cup Schedule
Bhubaneswar: With Odisha hosting the 14th Men's Hockey World Cup for the first time, hockey fever has gripped sports lovers across the state. The mega event is just a week away and foreign teams have started arriving in the state capital for intensive practice and to acclimatise themselves to the weather condition.
While tickets for the three matches involving India in Pool-C have been sold out much earlier, no tickets are left for the inaugural ceremony of the event.
As per the schedule, 12 group matches will be played in two sessions. While the first session will begin at 5 pm, the second session will begin at 7 pm during the event.
However, the first session of the four crossover matches on December 10 and 11 will start at 4.45 pm while the second session will start as usual at 7 pm.
The timing for the quarterfinal matches on December 12 and 13 will be the same as scheduled for the crossover matches.
The first and second session for the semi-final matches on December 15 will begin at 4 pm and 6.30 pm respectively.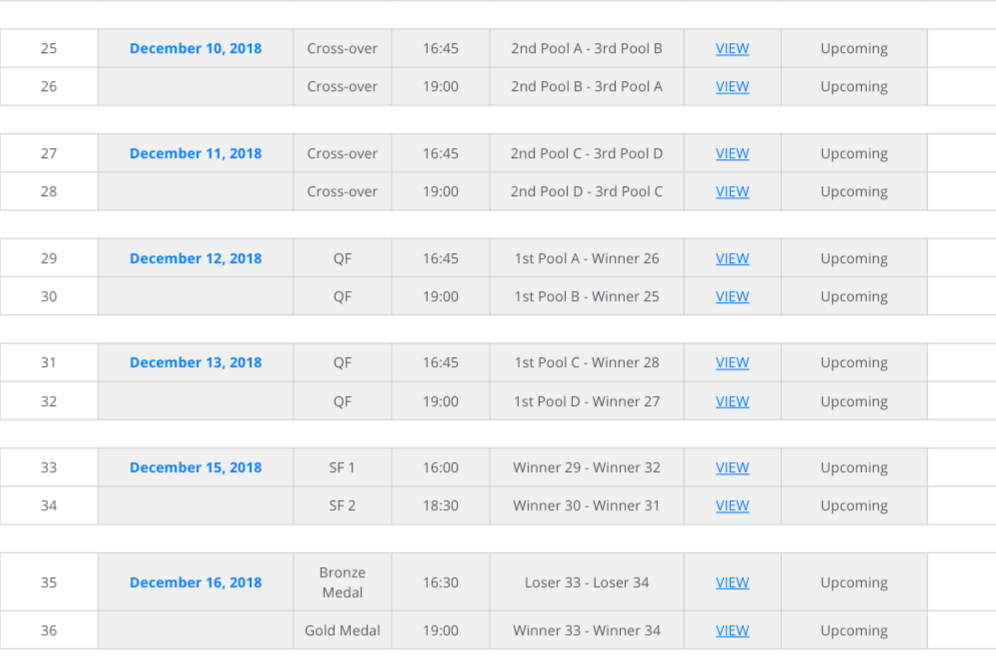 While December 14 is rest day for the event, the timing for the teams playing for the third position on December 16 will be 4 pm followed by the final match at 7 pm.
A total of 16 teams in four pools will participate in the mega event. Of the 16 teams, Argentina, New Zealand, France and Spain are in Pool-A, Australia, England, Ireland and China in Pool-B, Belgium, India, Canada and South Africa in Pool-C and Netherlands, Germany, Malaysia and Pakistan in Pool-D.
Mentioned hereunder is the schedule in Odia: