Konark Sarangi's Lyrical Tribute To Women Who Braved The Super Cyclone
Bhubaneswar: Having tasted success at the Woodpecker International Film Festival and the Chico Film Festival 2018, California-based Odia singer, Konark Sarangi is all set to release another music video. Titled 'Hausla Na Ruthe: The Stories Untold', it will be released at Estella, Mumbai, on November 21.
Bollywood actress-singer Ila Arun is bound to stun the Odia audience with her typical 'Odiani' avatar in an upcoming music video. Noted sarangi player, Ghulam Ali has also added an unique flavour to the song with his work.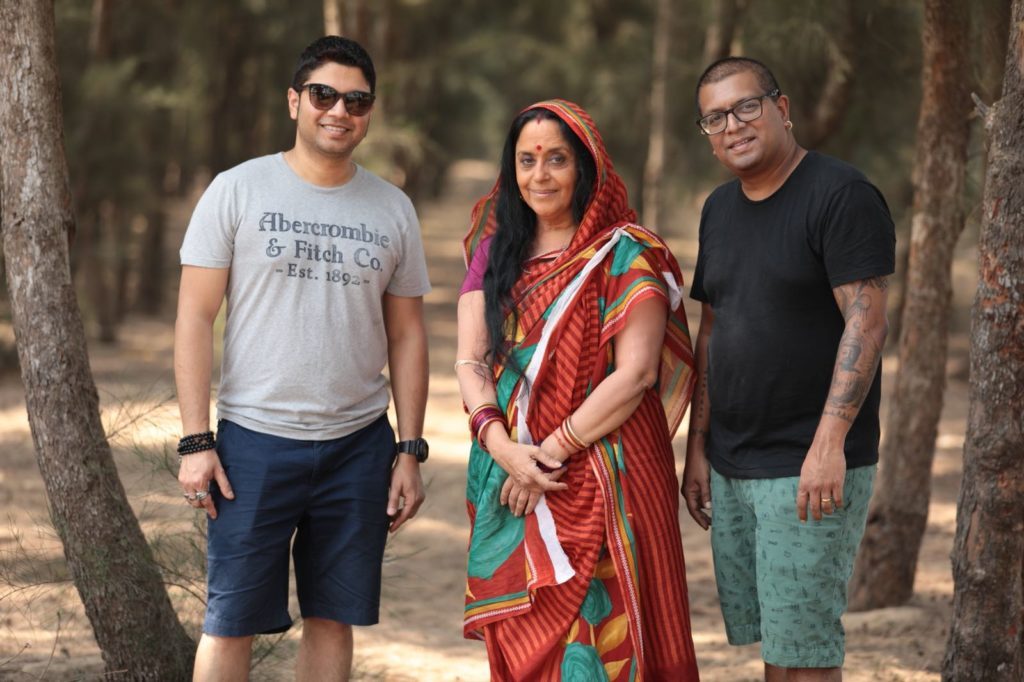 The song is in praise of a group of 30 women, led by Charu Maa. It was shot earlier this year in February within three days at Gundalba village in Konark.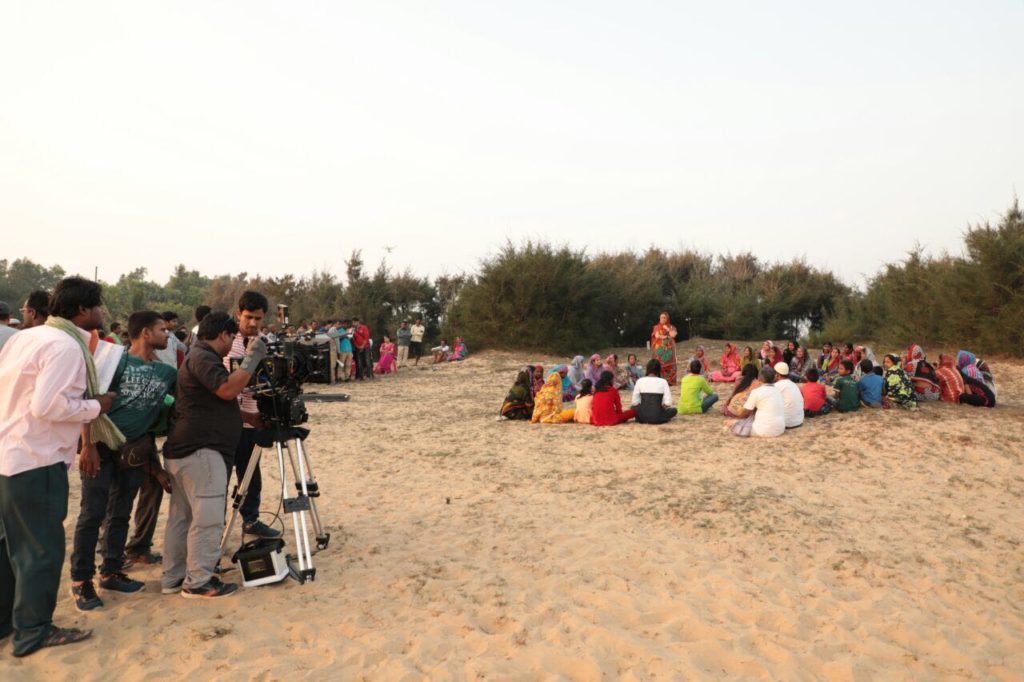 Charu Maa and other women set an example with their 'never say die' spirit during the 1999 Super Cyclone and after. They refused to leave their land and fought the aftereffects with grit and determination, converting the distraught land into a green and joyous one.
Singer Konark Sarangi uploaded the second poster of the music video. His post read, "Second poster of my upcoming music video 'Hausla Na Ruthe: The Stories Untold' based on the true story of a few bravehearts led by Charu Maa whose 'never say die' attitude led to the reforestation of an entire forest cover destroyed by 1999 Odisha Super Cyclone."
Ila Arun plays the titular role in the video, directed by documentary filmmaker Snehasis Das. Pinky Poonawala has penned the lyrics, while Sanjay Dazz and Ambar Das have composed the music.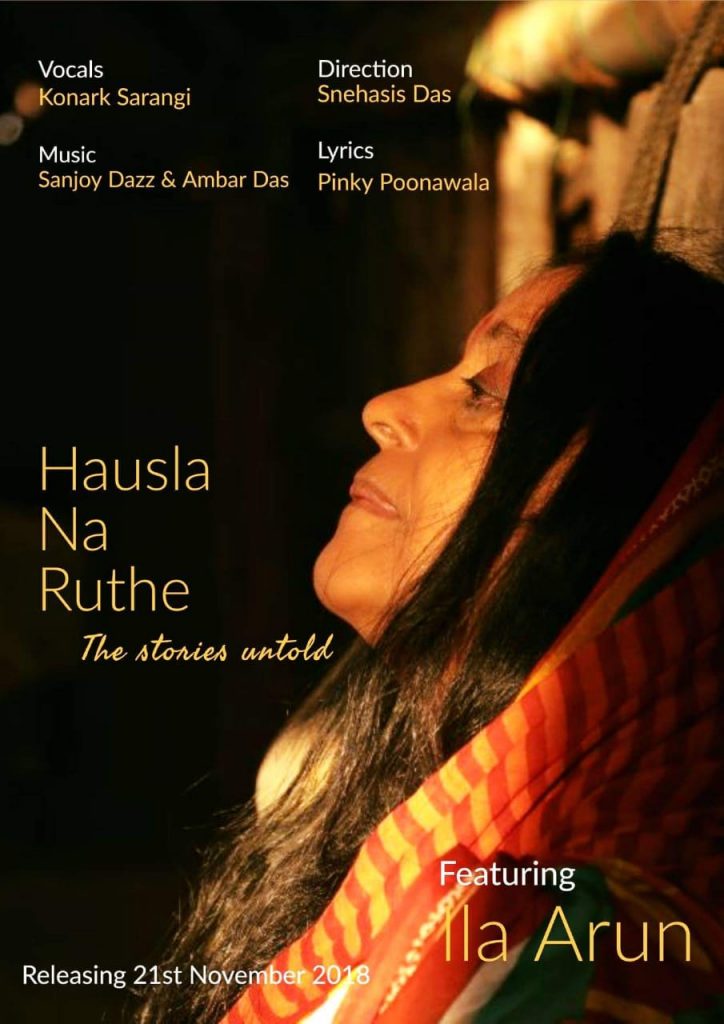 Director Snehasis said the whole objective behind this music video is to sensitise the public about climate change and natural calamities. "Through this video, we wish to bring to light the climatic changes and the ways to deal with it," he said.
Konark expects the viewers to understand the struggle of all these women. "They are an inspiration in the face of adversity," he said. He further said that it was an honour to have Ila Arun play the role of Charu Maa. "It was a treat watching her play the role. Being a singer herself, she could understand the emotions in the song" he added.
Konark's earlier music video, 'Ghar Jaana Hai: The Stories Untold', that spoke about drought, has also been getting great response.
It was recently selected at the Woodpecker International Film Festival in New Delhi and the Chico Independent Film Festival 2018, California, USA.