Mo Cycle: First Day First Experience
Bhubaneswar: The launch of Mo Cycle on Monday by Chief Minister Naveen Patnaik will add a new chapter to the making of Bhubaneswar as a Smart City. It will make the city healthy, connected on the non-motorised transport (NMT) concept and prepare the younger generation for a greener and better tomorrow. Here are inputs from a section of people, who used the 'Mo Cycle' service from Biju Patnaik Square near BPIA to Kalinga Stadium Complex on the first day.
Shaivik Ranjan Mishra, student of Class VIII, KV-IV, Niladrivihar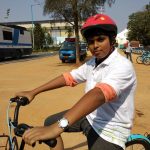 Nice experience. This will work as a booster to the concept of NMT as all cities across the globe.
Naushin Shidik, student of audiology at IIRS, Khandagiri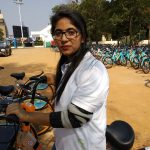 Great experience on day one. I think this will change the city's outlook towards NMT. The young and old all will definitely get a lot of inspiration for cycling across the city.
Tushar Nayak, student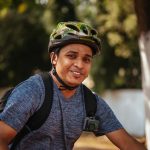 This is a revolution in the city after Mo Bus. Mo Cycle will not only take the NMT initiative to a new level but also make citizens healthy and fit.
Debashish Sadangi, consultant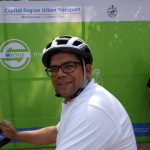 The city will now wake up to a new start to have a smarter and healthier society. I hope more and more cycles are added to make the last mile connectivity easier.
Hrudayaballabh Samantray, BMC Corporator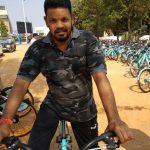 This is a wonderful experience for me. I am sure this will definitely help the young generation to be inspired to move the smart way.
Members of Bhubaneswar Cycling and Adventure Club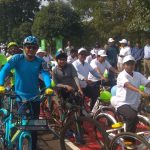 Out team members were there at the launching ceremony on the historic day. We also cycled towards the end at Kalinga Stadium Swimming Complex. The ride will be a memorable one as the launching of Mo Cycle will take forward the subject for which we are also working. Cycling will definitely create a healthier generation in the future.