Mumbai Drugs Bust Case: Will Aryan Khan Walk Out Of Jail Today?
Mumbai: Bollywood superstar Shah Rukh Khan's son Aryan Khan had to spend the Thursday night in Arthur Road Prison despite being granted bail in the drugs-on-cruise case as the Bombay High Court was yet to give its detailed order.
With the order likely to be released on Friday, Aryan will be able to walk out of the jail either the same day or Saturday.
Former Attorney General Mukul Rohatgi, who represented Aryan, told the media that his release will depend on how quickly they follow the process after the court gives the detailed order.
His lawyers attempted to hurry up the bail process by seeking permission from the single-judge bench of Justice NW Sambre to submit cash bail. However, the court refused and said surety is to be given, the India Today reported.
Also Read: Aryan Khan To Spend Diwali At Home After Over 20 Days In Jail
According to the report, the complete ruling will be forwarded to the Special NDPS Court, which had earlier rejected Aryan's bail application.
The NDPS Court will then issue the release orders, which has to be submitted at Arthur Road jail by 5.30 pm for him to walk out of the prison on the same day.
Also Read: Aryan Khan Bail: Relieved Shah Rukh Poses With Team Of Lawyers
After almost a month-long ordeal, Aryan will finally be home with family.
Reacting to his brother's release, Suhana Khan shared a collage of black-and-white pictures from their childhood with Shah Rukh Khan on Instagram and wrote: "I love You".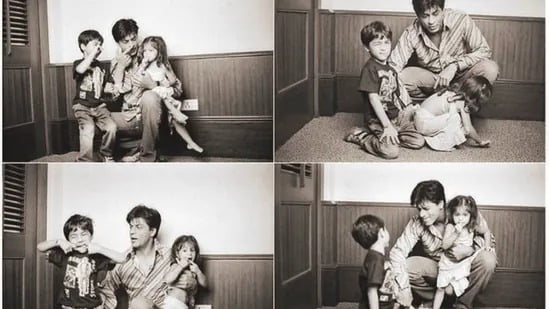 Aryan was arrested along with seven others on October 3 after a raid on the Goa-bound Cordelia Cruise by Narcotics Control Bureau (NCB) the previous night. They spent the next day in NCB custody and the remand was extended further till October 7. He was sent to 14-day judicial custody on October 8 after the metropolitan magistrate's court rejected his bail applications.
On October 11, his lawyers moved the Special NDPS Court for bail. The hearing was adjourned till October 14 and the case was then posted for October 20, when the bail plea was again rejected.
Also Read: Mumbai Drugs Bust Case: Know Why This Court Granted Bail To Rourkela Youths But Not Aryan Khan
The court also extended his jail custody till October 30.
After hearing his lawyers' pleas for his bail for three days, Bombay High Court finally granted bail to Aryan and two other accused – Arbaz Merchant and Munmum Dhamecha on Thursday.
Also Read: 'Picture Abhi Baaki Hai Mere Dost', Nawab Malik Says After Aryan Khan's Bail