Naveen Congratulates Barsha For Spectacular Win In Odisha's Padampur Bypoll
Bhubaneswar: After a thumping victory in Padampur bypoll BJD president and Chief Minister Naveen Patnaik spoke to party nominee Barsha Singh Bariha and congratulated her for trouncing her nearest rival and former MLA Pradip Purohit of BJP by a margin of 42,679 votes.
Barsha secured 1,20,672 votes, which is more than 50% of the total 2,09,309 votes cast in Padampur while Purohit got 78,034. Veteran Congres leader and three-time MLA from the seat Satya Bhusan Sahu lost his deposit having secured 3,594 votes.
Vote Share
BJD: 58%
BJP: 37.51%
Check the results here: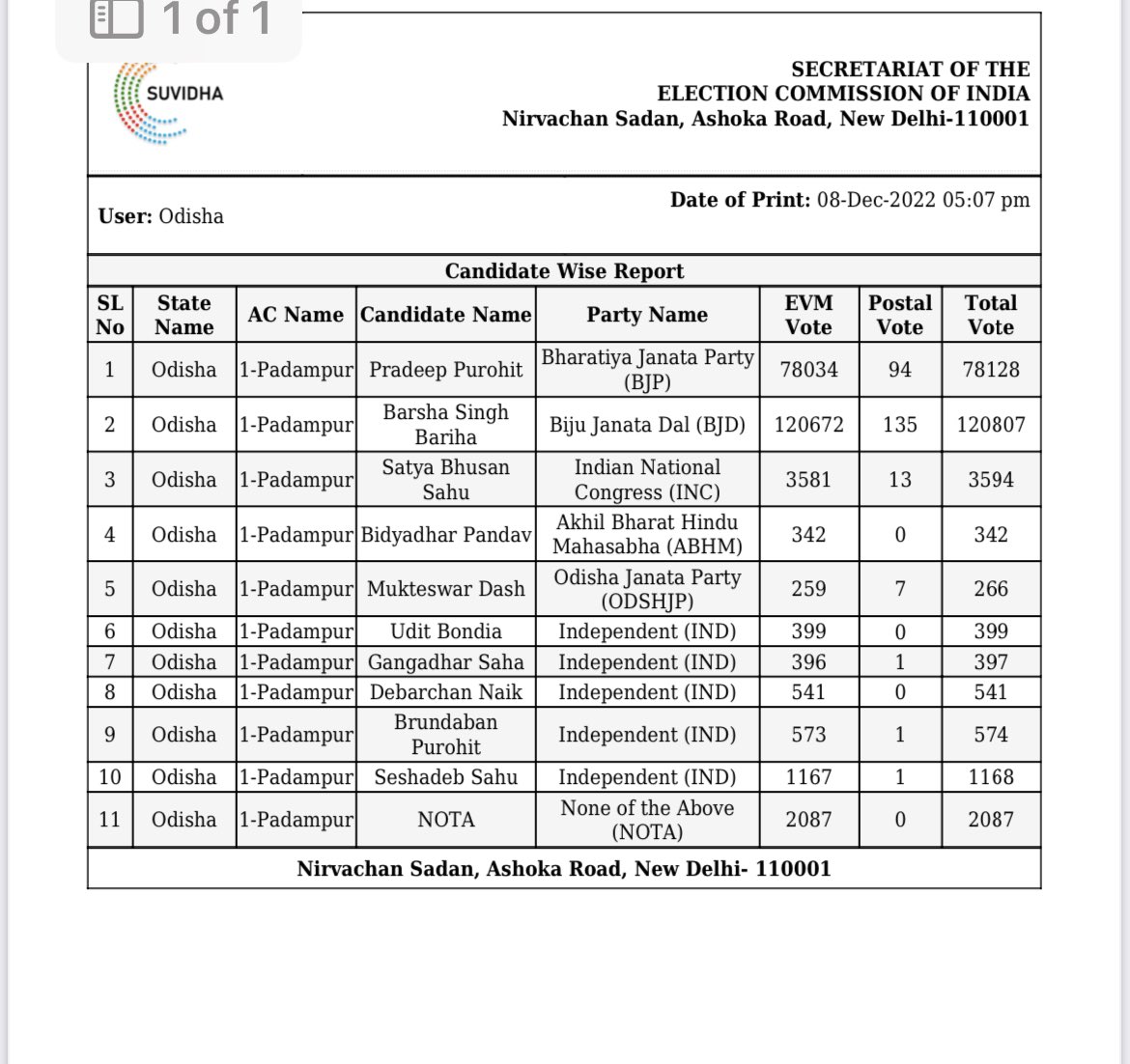 Notably, Naveen had physically campaigned for Barsha at Padampur after a gap of three years. His physical appearance along with a spree of announcements propelled BJD to a landslide victory in the bypoll, which had become a prestige issue for the party after the Dhamnagar debacle.
Also Read: Padampur Bypoll In Odisha: Sweet Revenge For BJD, Congress Loses Deposit
Union Education Minister and senior BJP leader Dharmendra Pradhan also conveyed his best wishes to Barsha though a Twitter post. "We respect the mandate of people. My heartiest thanks to all who voted for BJP. We will try to further strengthen the party in the coming days through welfare initiatives and public relations. Best wishes to the victorious candidate" he wrote.