Bhubaneswar: All the rituals were the same. There was the familiar chanting of hymns and beating of gongs and mardal. None of what is observed in Bhubaneswar, Puri or Cuttack was missing at the Rath Yatra celebrations in Chicago.
The NRIs under the aegis of 'Shir Jagannath Society of Greater Chicago' celebrated Rath Yatra, Bahuda Yatra and Suna Besha in a traditional manner.
The Rath Yatra was celebrated at the Shri Jagannath Temple situated at greater Chicago.
Rituals like Surya Puja, Kalasa Sthapana, Dwarapala Puja and Nabagraha Puja etc. were observed on the occasion.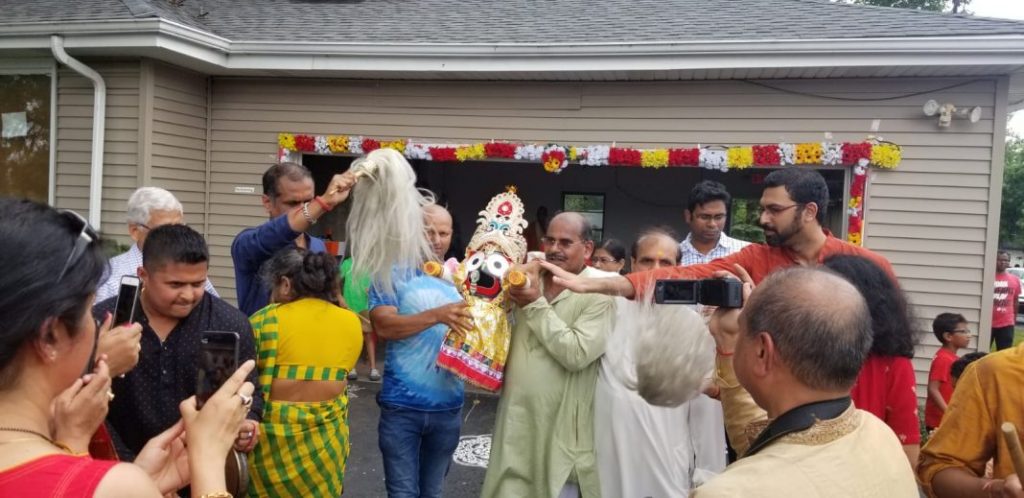 The sibling deities and Sudarshan were taken to the chariot in Dhadi Pahandi. The rituals performed here are the same as those observed in Jagannath Temple, Puri.
After the Bahuda Yatra, Suna Besha ritual was also held.
The society members and senior members, Pradip Nayak and Neel Nanda coordinated the ceremony.
Many Odia youths living in Chicago took an active part in organising the festival. The Alderman of Aurora city in Chicago was present as a guest on the occasion.