Odia Filmmaker Sabyasachi Mohapatra Misses His Protagonist As 'Sala Budha Ra Badla' Bags National Award
Bhubaneswar: Sala Budha Ra Badla bagged the national film award for best Odia film this year. Internationally-acclaimed Odia director-writer Sabyasachi Mohapatra and producer Kumar C Dev received the award from Vice President M Venkaiah Naidu at the 67th National Film Awards ceremony held in Delhi on Monday.
"I am happy and excited that the trilogy 'Sala Budha', 'Aadim Vichar' and 'Sala Budha Ra Badla', all received national awards. I bow before Maa Samaleswari for this achievement. I also want to thank the audience, who have given much love to my movies," said Mohapatra.
His son Kumar C Dev is the editor, producer and director of photography of the third movie in the trilogy. "I am happy that the young generation is taking interest in making good films," he added.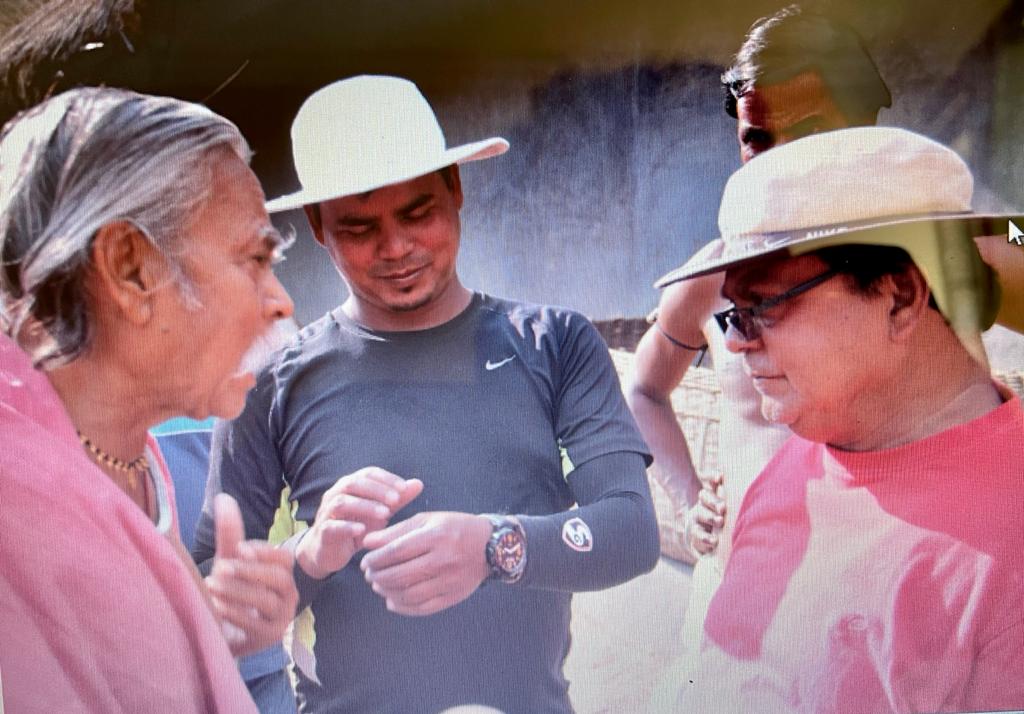 Mohapatra is deeply missing the protagonist of this movie, Atal Bihari Panda, who died a few months goa. "Though he was 90 while we shot the movie, he was very active," he said.
Also Read: Actors Like Atal Bihari Panda Are Not Born Every Day: Odisha Filmmaker Sabyasachi Mohapatra
The veteran actor died due to old age-related ailments on June 6, 2021, at the age of 92.
Like Sala Budha and Aadim Vichar, Sala Budha Ra Badla is an adaptation of a story by the filmmaker's father, Kapileswar Prasad Mohapatra.
"I am also missing my father who died two years ago. He would have been very happy with this award," he said.
The ace director wants the younger generation to take movies seriously. "There should be glimpses of Odia culture and tradition in the movies, be it commercial or parallel," he added.
His other award-winning films include Bhukha, Jai Jagannatha, Bahudibe Mo Jaga Balia, Bou and Jhilli.