Odisha Artists' Paintings Showcased In Tokyo Olympics' Memorial Hall
Cuttack: The artists of Odisha have made the state proud as their paintings are on display at the Memorial Hall of Tokyo Olympics.
The city-based Indian Contemporary Artists Association (ICAA) took the initiative of showcasing the paintings after organising a virtual painting competition on the Olympics, titled 'Olympia'.
Out of 72 national and international level artists who participated in the competition, 55 were selected. The selected artists of India included 26 from Cuttack, six from Bhubaneswar and 21 from Gujarat, Haryana, Himachal Pradesh, and Uttar Pradesh.
ICAA secretary and an artist of Madhupatna in Cuttack, Sanjeev Biswal said the virtual competition was held from July 12 to 20. Noted hockey player Dillip Tirkey headed the panel for selection of the paintings. The paintings will be showcased everyday in video format in the Memorial Hall till August 8.
"After selection of the paintings, I contacted the International Olympic Management Committee and gave the proposal of exhibiting the paintings during the international sports event in Tokyo. The committee welcomed our proposal. Then I sent all the selected paintings which included those of Lord Jagannath, different disciplines of sports and others," said Biswal.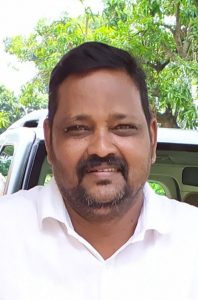 "I aim to promote the paintings of our state and the artists at international platform. People around the world should see the talent and creativity of Odia artists," he said.