Odisha Men's Hockey WC: Trophy Tour From Bhubaneswar Airport To KIIT Campus Today
Bhubaneswar: After travelling across 13 states and one Union Territory, the Trophy Tour of FIH Odisha Men's Hockey World Cup 2023 Bhubaneswar-Rourkela will reach Odisha capital around 11.30 am on Sunday.
Sports and Youth Services Minister Tusharkanti Behera, Hockey India President Dillip Tirkey, Mayor Sulochana Das and senior officials of the Sports department will receive the trophy at the airport.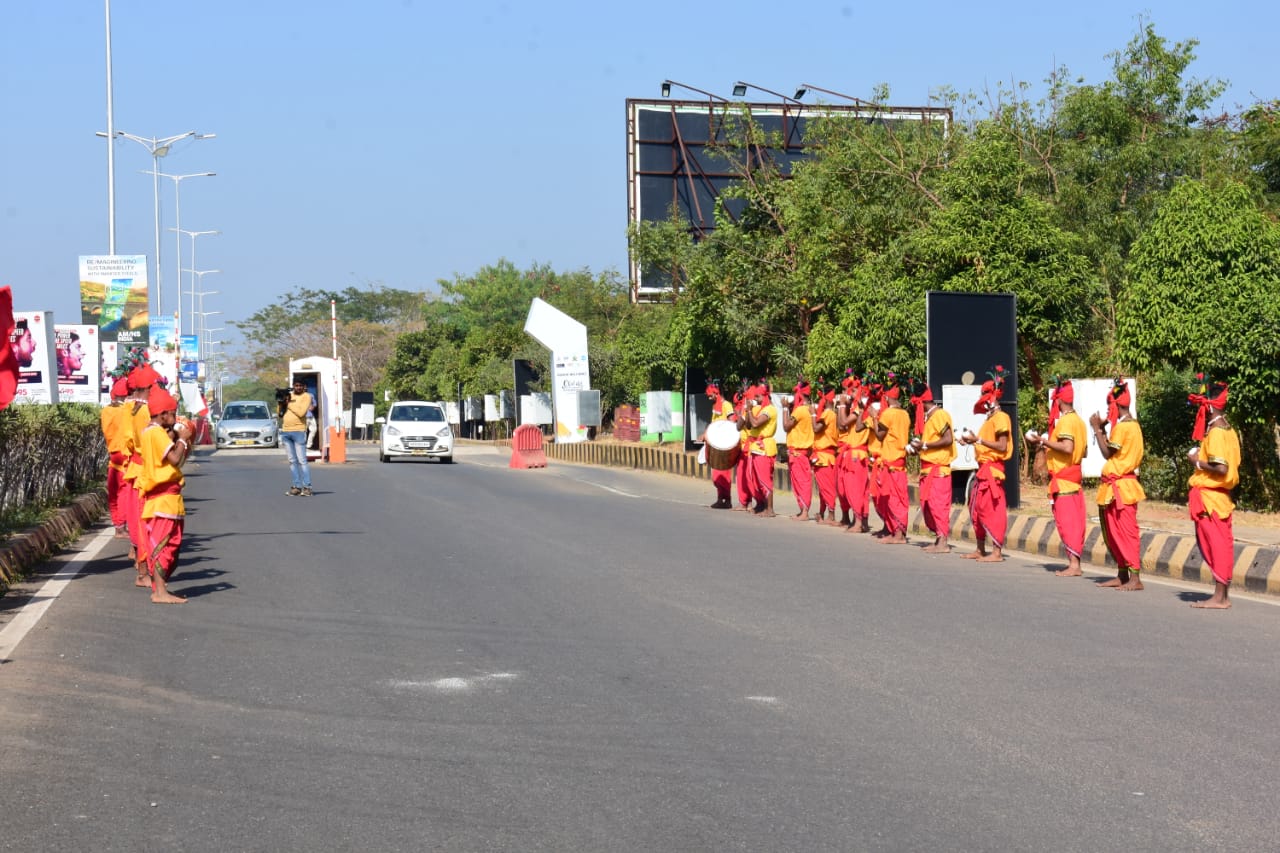 It will be then taken to Biju Patnaik statue near the airport at 12 noon and kept there for half an hour to allow people to soak in the spirit of the sport. 100 priests from Puri chant Vedic hymns at Lingaraj Temple once it is brought to the Old Town area from the airport through Sisu Bhawan Square, Mausima Flyover and Ratha Road.
The trophy will then travel to Esplanade Mall through Kalpana Square and Puri-Cuttack Road. From the mall, it will be taken to SOA campus through Rasulgarh Square, Fire Station square on the NH, Patas Ban square, Kalinga Studio square and SUM Hospital square.
From SOA campus, the trophy will be taken to KIIT University ground through Jaidev square, Jaidev square and KIIT square. The trophy will leave KIIT University ground to depart for Nayagarh at 4.30 pm.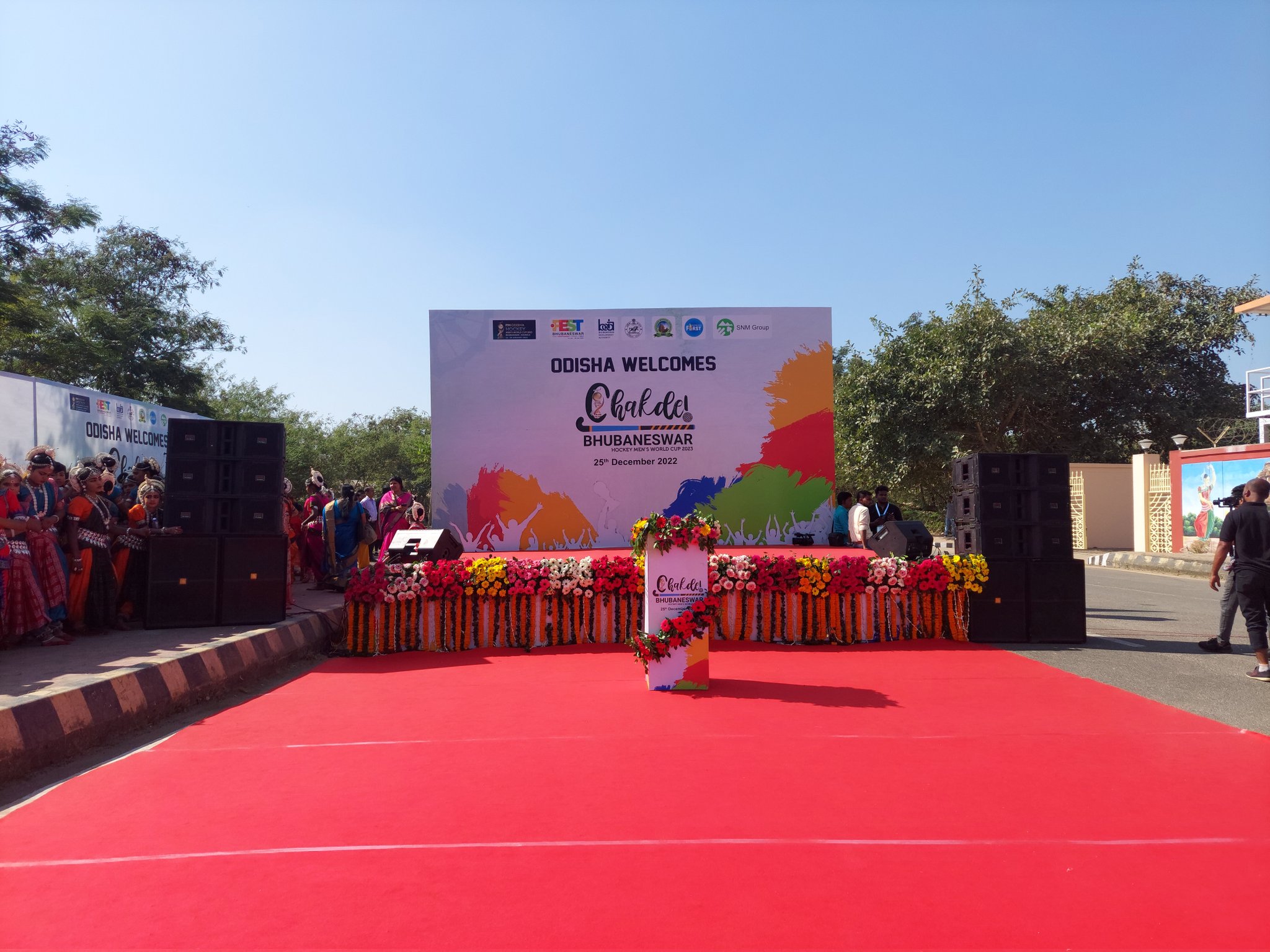 The matches of Men's Hockey World Cup-2023 will be played at Kalinga Stadium in Bhubaneswar and Birsa Munda Stadium in Rourkela from January 13 to 29.