Keonjhar: There is something enchanting about Sanaghagara waterfalls in Keonjhar district that at once draws visitors to the place. Surprisingly, the colder it is, the more they enjoy the place. People love to come here for a picnic. But in winter because it is most inviting during this season.
It is located on National Highway 49 not very far from the district headquarters near Anjar village. A magical world opens in front of visitors as soon as they set foot here and they are transformed into another world. So much so, that they throw all caution to the wind and go dangerously close the waterfall ignoring signboards of warnings.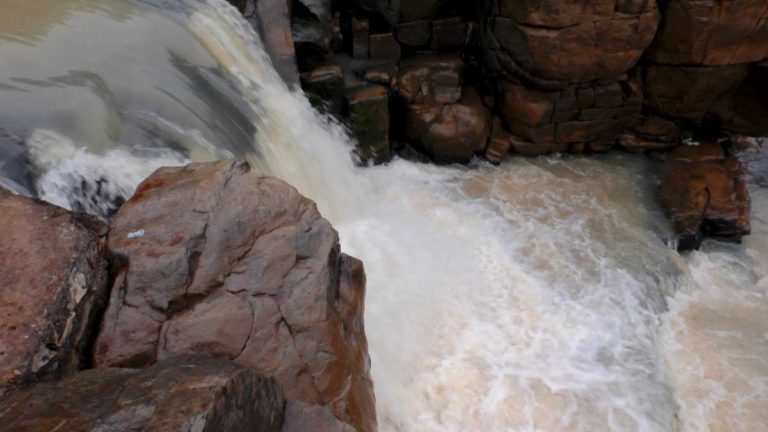 The water cascades effortlessly, almost rhthymically, making its own music with the sound of the ripples. It is like a perfect picture painting with a clear blue sky and birds chirping merrily in the background and if you are lucky, you can also spot a rainbow in the early hours of a bright sunny day.
The river Sanamachhakandana meanders, literally finds it way through rocks and hills before finally falling from a huge rock from where it gets divided into two streams at the bottom.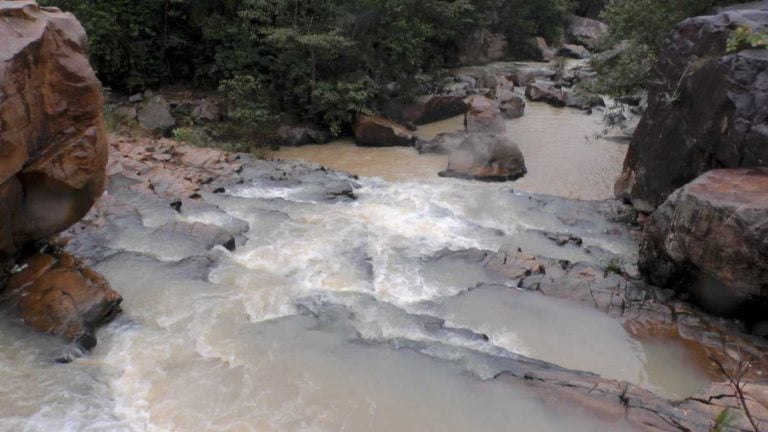 Apart from this God's bounty, there are also man-made places put into palce by Sanaghagara Development Society, such as a rose garden, a flower park, a children's park with swings and an artificial lake with boating facility. Visitors can also take some rest or a nap under the well-designed sheds.
Many people also brave it to Bada Ghagara, about six kilometres from here at the upper end of Sanamachhakandana river. A virtual heaven awaits visitors here with the combined pleasure of the Sanamachhakandana reservoir, a garden and the waterfall.
For those who want to stay put for a night or two, the Odisha Tourism Development Corporation has provided a 'Panthasala'. Apart from that, there are guest houses of the police and forest departments not very far from here.