Puri: On the auspicious occasion of Rath Yatra, renowned sand artist Sudarsan Pattnaik created the smallest sand chariots, 3.5 inch each in height. He hopes to set another new world record.
Sharing the picture of the chariots on twitter he wrote, "#JaiJagannath: I just completed the smallest sand chariots 3.5 inches high. Hope to set another new world record. #RathaJatra2018."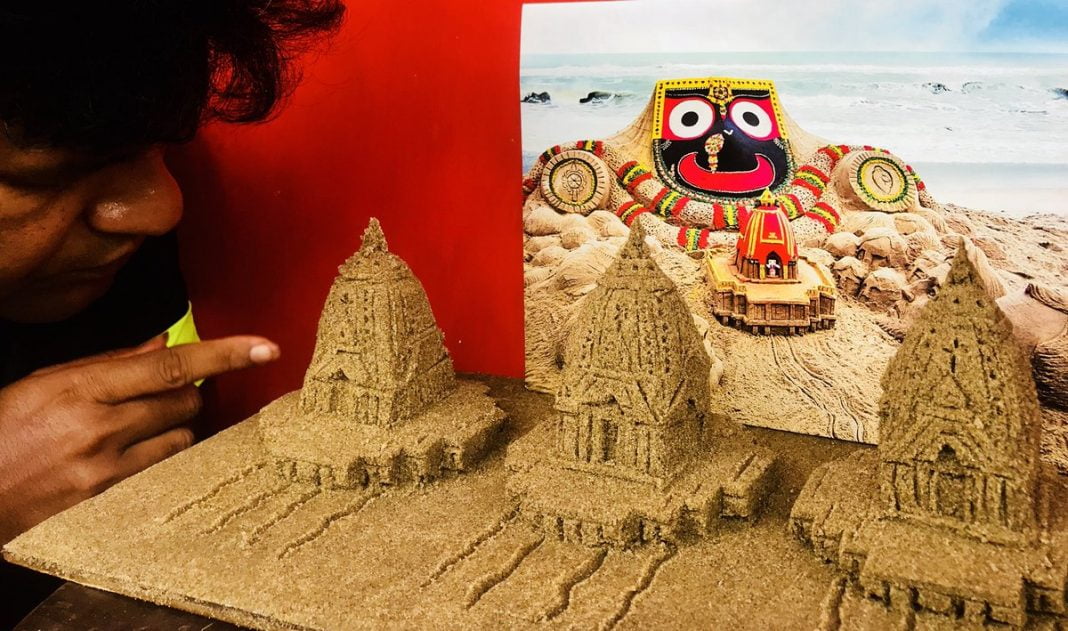 The internationally acclaimed sand artist Pattnaik also paid a beautiful sand art tribute to Lords Jagannath and Balabhadra and Devi Subhadra by creating another sand art at Puri beach.
Sharing the picture, he tweeted, "#JaiJagannath Wishing you all Happy #RathYatra. May Lord bless all. My SandArt at #Puri Beach in Odisha "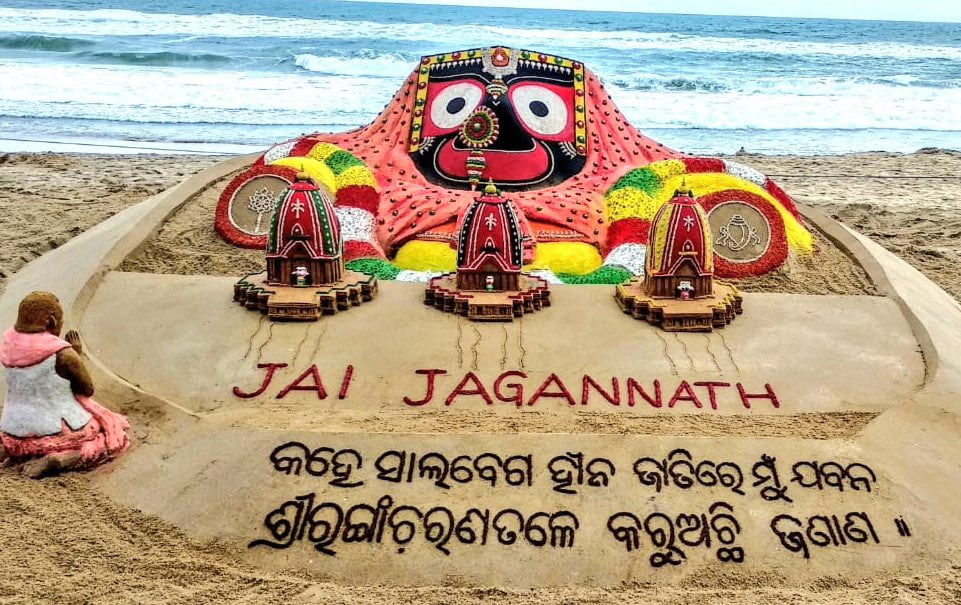 He also tweeted, "Everyone, irrespective of caste, creed or religion is the same before Mahaprabhu #Jagannatha. My Sand Art of the Lord and his greatest devotee, Salabega for the pious occasion of #RathaJatra at #Puri."
He has also created a sand art at Bhubaneswar airport.
Using social media he wrote, "Jai #Jagannath #RathaJatra: my SandArt at #Bhubaneswar airport for the grand occasion. Please visit #Odisha and seek blessings of the Lord."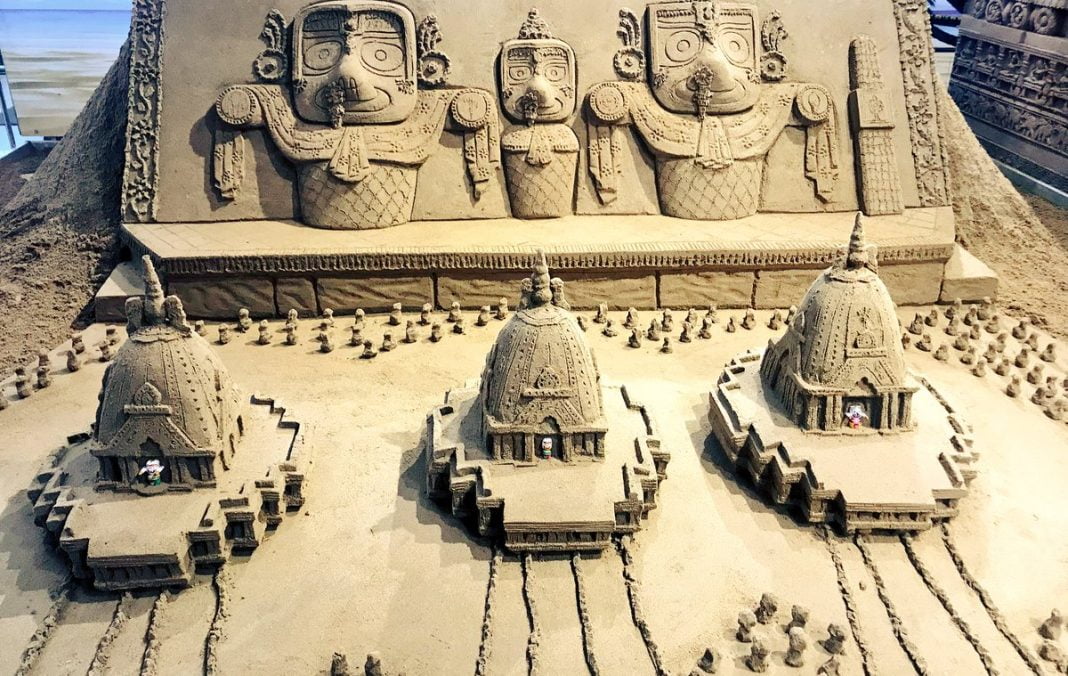 Filmmaker Madhur Bhandarkar retweeted Sudarsan Pattnaik and wrote, "Beautiful #SandArt By Renowned artist @sudarsansand of Lord Jagannath at #PuriBeach.  #Odisha #RathYatra2018 #जय जगन्नाथ ."