Singapore: Three chariots rolled down the streets of Singapore as non-resident Odias soaked in religious fervour participated in the annual sojourn of Lord Jagannath, Lord Balabhadra and Devi Subhadra.
Sri Krishna Mandir organised the festival at the Hougang stadium.
Amid chanting of hymns and beating of gongs and mardal, the Lords were taken to the Sri Krishna Temple. The rituals performed here are akin to those observed at the Jagannath Temple in Puri.
Chhera Pahara ritual was performed by a local politician.
Over 10,000 people including the Indians and residents attended the chariot festival.
The Krishna Mandir also provided free food and drinks to the devotees.
A cultural event was also organised on the occasion.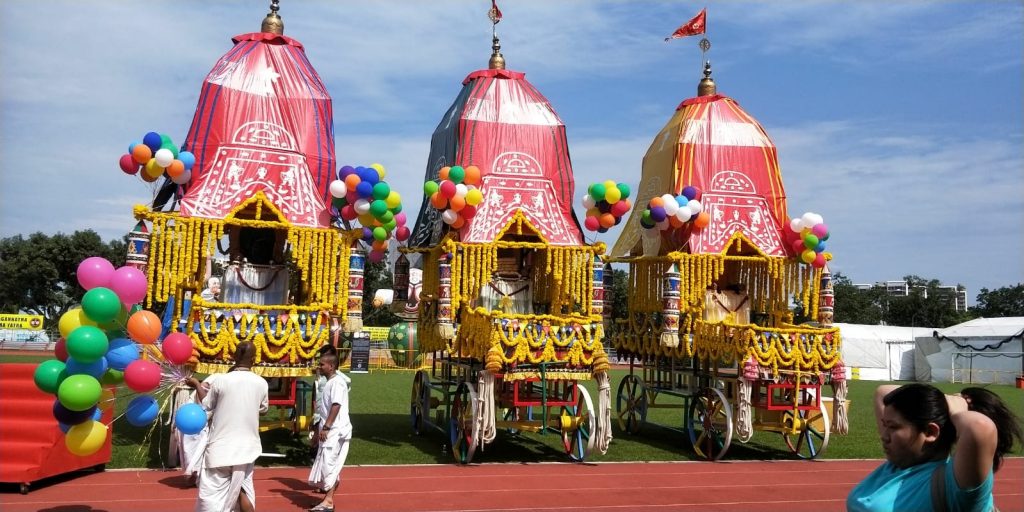 The Krishna Mandir, which is over 30 years old, has been organising Rath Yatra for the past 13 years.