RBI lowers growth forecast to 6.7%; Centre takes note
New Delhi: The Centre has taken note of the decision of the Reserve Bank of India's Monetary Policy Committee (MPC) to keep the policy rate and policy stance unchanged, said an official release on Wednesday. 
"We have noted that this decision has been made by the MPC in light of the underlying analysis which implies: (i) a downward revision of the real GVA growth forecast for 2017-18 from 7.3 percent to 6.7 percent, which leads to a widening of the output gap; and (ii) a marginally upward revision of the CPI inflation forecast for the second half of the year meaning an average inflation for the year 2017-18 as a whole of less than 4 percent," said a statement issued by the Union ministry of finance in response to RBI unveiling its fourth bi-monthly monetary policy statement. 
The Centre welcomed the institution building initiatives, including finalising the Peer to Peer NBFC financing regulations, which would improve financing for smaller firms; and increasing retail participation in government securities via aggregation of bids by stock exchanges.
On Wednesday, RBI did not change the interest rate as was expected keeping in mind the upward trend in inflation. However, it slashed the growth forecast to 6.7 per cent for the ongoing fiscal. As a result, the repo rate, at which it lends to banks, will stand at 6 per cent. The reverse repo, at which RBI borrows from banks, will continue to be 5.75 per cent, it said at the fourth bi-monthly policy review.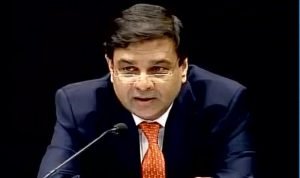 In its last review in August, RBI had cut the benchmark lending rate by 0.25 percentage points to 6 per cent, the lowest in 6 years.
"The decision of the MPC is consistent with a neutral stance of monetary policy in consonance with the objective of achieving the medium-term target for consumer price index (CPI) inflation of 4 per cent within a band of +/- 2 per cent, while supporting growth," RBI said in its fourth policy review of 2017-18.