Bhubaneswar: Movie-buffs will once again get to see the much-loved and hit romantic pair of Sabyasachi Mishra and Archita Sahu together in an Odia movie after three years.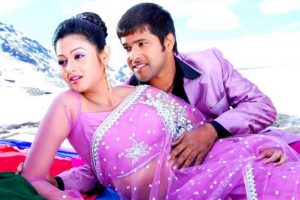 The famous reel-life couple will be seen in the upcoming movie, 'Abhiman'. Both Sabyasachi and Archita have shared about the movie on their Facebook page.
Film production company, Sidharth Music will produce the movie.
"After producing 25 blockbuster movies, Odisha's biggest film production company Sidharth Music has announced their 26th film-"Abhiman". I will come on the silver screen with Archita after three years. Get ready to witness the ultimate love-emotion saga. More surprises coming soon !!!! Stay connected with us…," informed Sabyasachi through Facebook.
Sabyasachi and Archita were earlier seen in 'Pagala Karichi Paunji Tora', 'Mu Eka Tumara', 'Smile Please', 'Pila Ta Bigidi Gala' and 'Bye Bye Dubai'.
The producer of the movie is Sitaram Agrawal and the director, Mrurunjaya Sahoo.