Bhubaneswar: She was a phenomenon, who created magic and brought sobriety to mainstream cinema while challenging the patriarchal in the film industry with panache. It is not without reason that she was called the first female superstar of Bollywood.
She captured the imagination of many with subtle portrayal of characters from the braided girl of 'Sadma' to a sparkling vision in and as 'Chandni'. Odisha-born journalist-turned-writer Satyarth Nayak is one among them. And his admiration for the legend has taken the shape of a book, 'Sridevi: The Eternal Screen Goddess', which charts her five-decade long journey from child star to the immortal legend she is now.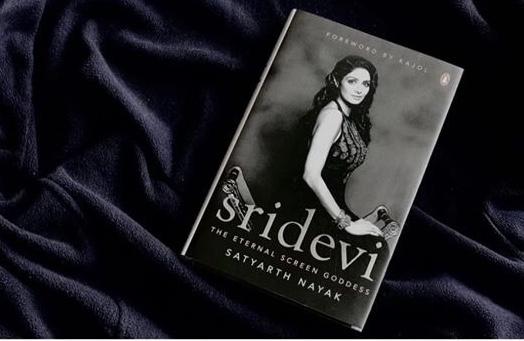 The only book on the actor, whose untimely death left her fans shocked, published by Penguin Random House became a bestseller on e-commerce site Amazon within few hours of its release earlier this month.
Speaking to Odisha Bytes, Satyarth said the idea took roots in 2012. "I had approach Sridevi and Boney Kapoor in 2017 but she wanted concentrate on her daughter Janhvi's debut in Bollywood and her film 'Dhadak' was due for release in July 2018," he said.
The legend, however, passed away in February 2018 due to accidental drowning in a bath tub in Dubai while attending the wedding of Mohit Marwah, an actor and nephew of the Kapoors', .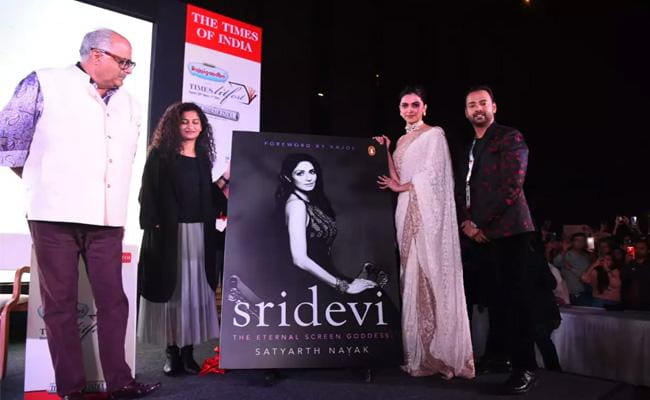 "That was quite disturbing. It was during this time that a friend told me that I owe her this book and also that now I had the last chapter too," said this self-proclaimed admirer of the diva.
Over the next one-and-a-half-year, he met her family members, people from the industry who had worked with her and her admirers among the present-day actors both in Mumbai and down South. The other source was her interviews published in magazines and newspapers from 1980s to 1990s, which became her voice.
"I met Jeetendar, Anil Kapoor, Rishi Kapoor and her 'English Vinglish' co-star Adil Hussain and Kamal Hasan and Rajinikanth with whom she made her debut in a lead role at the age of 12 and also Venkatesh, Chiranjeevi and Nagarjuna," he said.
Interesting anecdotes emerged from these interactions and that with her directors like Pankaj Parashar (Chalbaaz), Gauri Shinde (English Vinglish), Ravi Udaywar (Mom) and Mahesh Bhaat (Gumrah) and designers Manish Malhotra, Neeta Lulla and choreographer Saroj Khan, he added.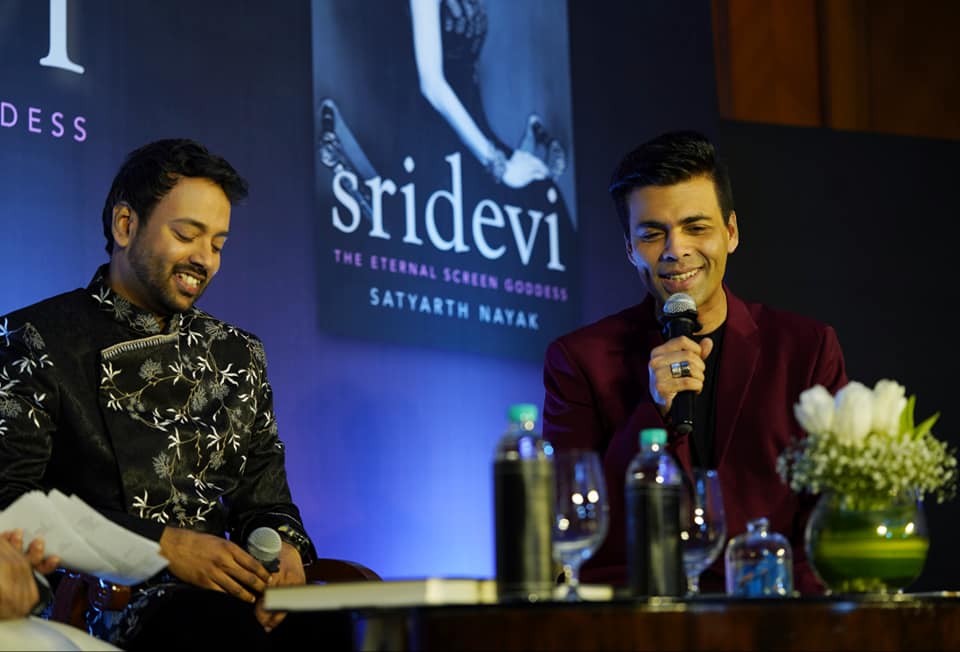 "She was the only actor who had mastered the 'navras' and portrayed both tragedy and comedy with equal ease," he said.
Her vivaciousness was infectious and that is what endeared her to people. She dazzled on the screen despite being a very shy person in real life. "There was an element an elusiveness to her, how much she wanted the camera to be switched off. At the same time, she challenged the masculinity and became the first modern Hindi heroine who could carry a film on her shoulders," he said.
Tracing the life and time of a prolific actor, who had acted in 300 movies was a daunting task and equally overwhelming. But Satyarth was sorted with his idea of the book, which presents her story chronologically. It not only delves into the era when she ruled the Bollywood but also celebrates the child star at the age of 4 and her iconic body of work in Tamil, Telugu, Malayalam and Kannada movies.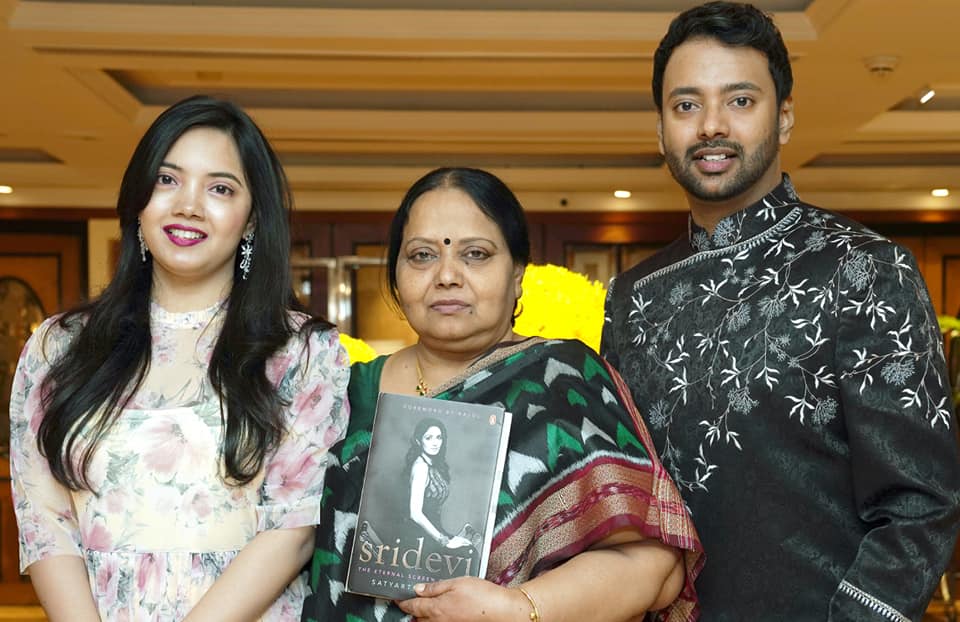 "I did not want my book to be another Wikipedia page on the actor but one with interesting anecdotes giving a glimpse into her life, her relationships while celebrating her cinematic career," he said.
The Cuttack-born writer has been equally critical in his analysis of her choice of films in the book. "It was very surprising that she never explored the parallel cinema despite complaining about no good work coming her way in 1995 and not to mention her over-the-top performance in 'Roop Ki Rani Choron Ka Raja'," he said.
Kajol has written the foreword, which Satyarth said was symbolic of a generation of actresses who were inspired by the legendary aura of Sridevi,
He is also happy with the messages pouring in for him after the release of the book. "One of her fans had tweeted that he fell in love with her all over again after reading the book, while another said that he could almost see her while flipping through the many pages of her life," he said.
After the Delhi and Mumbai book release by Deepika Padukone in presence of Boney Kapoor and Karan Johar respectively, Satyarth is planning one in Bhubaneswar in January. And when here, he is sure to binge on his favourite sweets like Chenna Poda and Chenna Jhili.
Picture Courtesy: Satyarth Nayak/Facebook