Suresh Mahapatra Gets Another 6-Month Extension, To Continue As Odisha Chief Secy
Bhubaneswar: Suresh Chandra Mahapatra on Wednesday got another six-month extension as the Chief Secretary of Odisha, putting to rest all speculation about his successor.
Mahapatra, whose extended tenure was to end on August 31, will now remain as the Chief Secretary of Odisha till February 28, 2023, well-placed sources told Odisha Bytes.
The Centre gave the green signal following a request to retain his services for another six months from the state government. The Department of Personnel and Training (DoPT), under the ministry of Personnel, Personal Grievances and Pensions, has communicated the same to the state government, the sources added.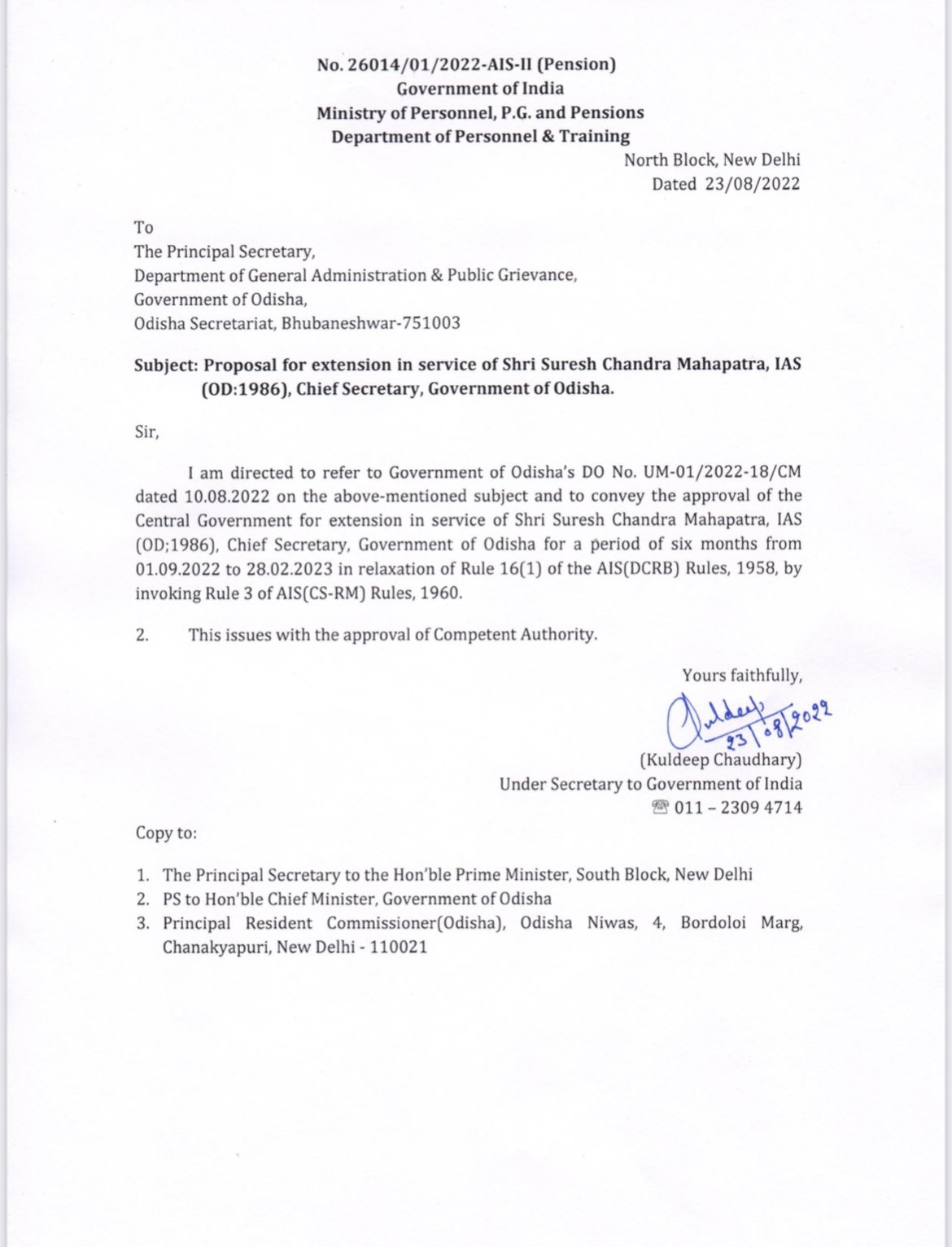 Odisha Bytes had earlier reported that a section in the ruling BJD wanted Mahapatra to get a further extension of six months and the powers that be were not keen on any of the seven Odisha cadre officers in the Additional Chief Secretary rank barring P K Jena and Rajesh Verma, whose chances of returning to Odisha became less after his appointment as Secretary to President Droupadi Murmu.
The extension granted to Mahapatra, an Odisha cadre IAS officer of 1986 batch, has however cast a showdown on the future of Odisha Electricity Regulatory Commission (OERC) since he was tipped to be its new chairperson, the post which has been lying vacant since January 16, 2022, following the retirement of UN Behera.