Bhubaneswar: Getting inked or tattooed has become a fashion rage these days, especially among city youth.
But one would be surprised to know that this trend of embellishing the body with paintings dates back to the Neolithic times, as proved by the mummified bodies found by historians across the world. In fact, tattooing has been prevalent in rural areas in India for eons, going by many names such as godan, ungkala and pachakuthu.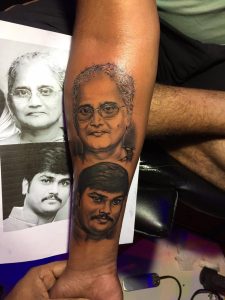 In Bhubaneswar, there are around 50-60 tattoo parlours. The price of getting a tattoo is around Rs 350-500 per square inch. And the business is not only booming in the city, but also finding greater acceptability across generations.
"We have seen an immense change in the tattoo business in Bhubaneswar. Youths coming to us are now accompanied by their parents, which used to be a taboo earlier. Even 50-60 year olds are showing interest in getting their bodies inked," revealed Rocky, the owner of Rocky Tattooz.
"The only reasons why someone may avoid getting inked are either a person can't afford it, the nature of his job or just because his family doesn't want him to," he added.
At the same time, tattooing is safe.  "We use new needles and assure the customers by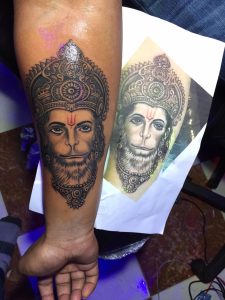 showing them the manufacturing and expiry dates. We also have a precise rule of using new gloves and ink caps. After tattooing, we provide them with an ointment for application. We also strictly advise them to avoid taking pickles and alcohol for some time because it may cause pus at the inked area," informed Raja, a tattoo artist at Ink Addicted Tattoo Studio.
Sukumar Saha, the studio founder, chipped in: "The majority of our clients comprise college students. And we have more girls as our regular customers than boys. Many fashionable styles of inking 'Ma' and 'Pa' are quite popular. Maori tattoo designs are also a sensation among boys. But girls mostly prefer tiny ones."
On their part, tattoo lovers in the city are spoilt for choices. "I have got three tattoos till now. My first was when I was in Class XII. It was way back when tattooing was yet to become a craze. Then, there were also issues about safety and prices. But now, most of my friends, both boys and girls, have been inked," said Ankit, a B.Tech student at CV Raman College of Engineering, Bhubaneswar.