This Odisha Woman's Mission Is To Perform Last Rites Of Unclaimed Bodies
Bhubaneswar: She had gone to the railway tracks to commit suicide. But as luck would have it, a good samaritan, happened to come there at the same time to recover an abandoned body and convinced her not take the extreme step.
It turned out that the man, Pradip Kumar Prusty had taken it upon himself to perform the last rites of abandoned bodies. Riturani Sasmal from Bhubhaneswar, who was about to take her own life, also joined him and has been shouldering the weight of dead bodies since then. This was in 2014.
Recalling her story, Riturani said, "I had a love marriage in 1997 against the wishes of my parents and had two daughters. But my husband started torturing me both physically and mentally. He got a peon's job in a bank and stared an affair with another girl working there. I caught them red-handed on a number of occasions."
"One day, my husband brought her home and she started living with us. I could not take this any longer and leaving my two daughters, I decided to commit suicide but Pradip Kumar Prusty from Pradip Seva Trust met me there. He had gone there to recover an abandoned body. He asked me the reason for committing suicide and gave me hope to live. He arranged a house for me in Kargil Basti here," she said.
"I started working as a house maid. Once I saw Pradip Bhai washing an ambulance. I saw blood there and asked him the reason. It was then that he told me that he performs the last rites of abandoned bodies. I requested him to involve me in his work," said Riturani.
"Once on getting a call from GRP, he took me near a railway track, where a person had committed suicide. I went there and putting gloves on my hands, started working immediately. The police saw my work and praised me. Since then, I am doing this work," she added.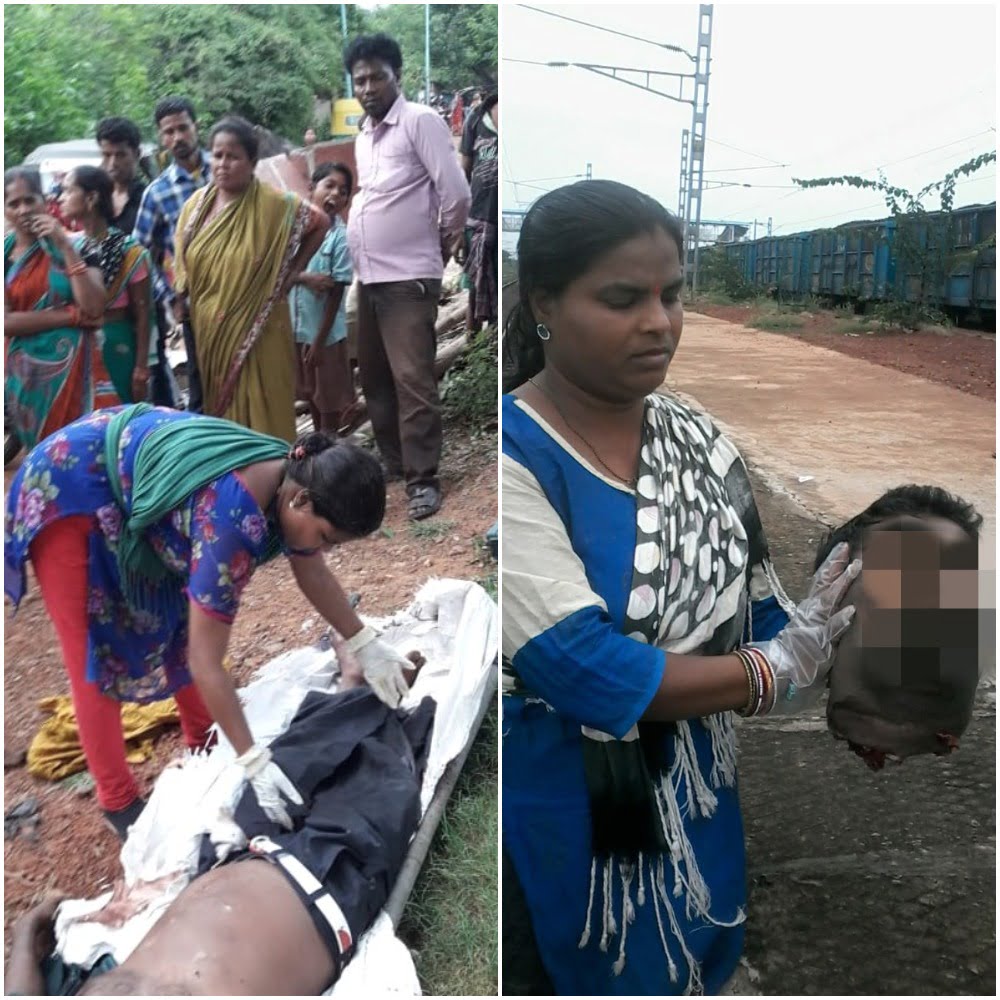 Till now, Riturani she has recovered 3,000 bodies and performed the last rites of more than 600 bodies.
"To perform last rites of one body, we need Rs 1500 to Rs 1700. We collect money from the people. We perform the last rites at Kali Gadia and Garabadu cremation grounds in the city," said Riturani.
"I want to see my daughters successful. My elder daughter is doing her graduation now and the younger one is studying in Class-IX. Police officers, district judges and social activist Namrata Chadha have helped me in educating my daughters," she added.
"My aim is to open an old-age home. I want to spend time with the helpless old people in my life," said Riturani.
"Now my family is my two daughters only. Even my parents did not help me. They wanted me to stay with my husband under any circumstances. But I have self respect," she added.