New Delhi: Rajpath resounded with cries of 'Save our planet!' as thousands of supporrter marched with eight-year-old Indian climate activist Licypriya Kangujam as part of the 'Great October March 2019' at India Gate on Monday.
She is a Grade II student of KiiT International School, Bhubaneswar. But dropped out of the school in February to protest in front of Parliament every week.
An international child sensation, she is travelling around the world for her environmental movement ahead of United Nations COP25 at Chile.
Great October March is taking place in more than 70 countries from October 21 -27 October in over 1000 locations for urgent action on climate change and also to enact the climate law.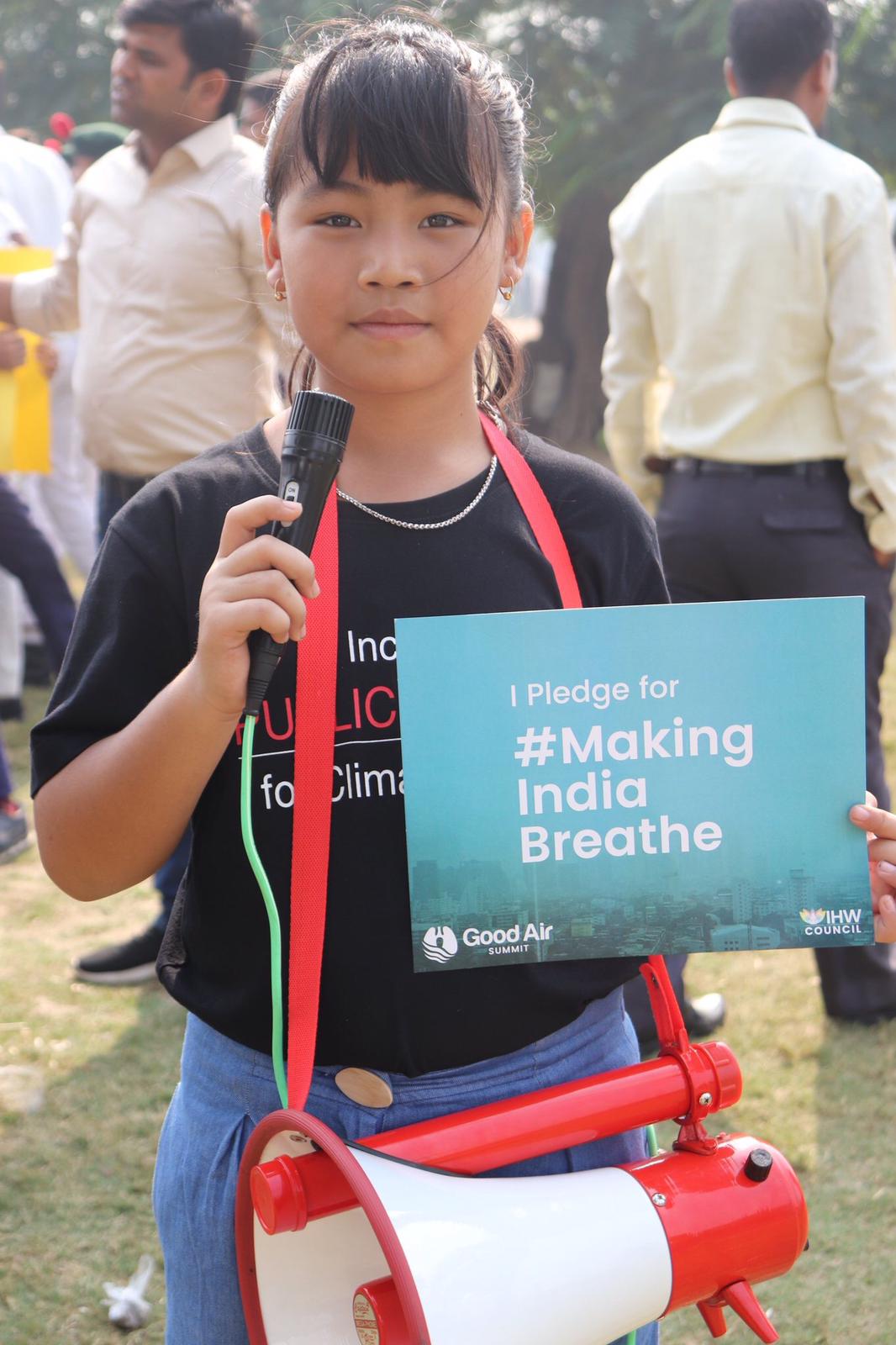 Alarmed by the Delhi air pollution and images of the felling of thousands of trees at Aarey forests, students and workers abandoned schools, shops and offices in nearly every corner of the Delhi, aiming to stop what they see as a looming environmental catastrophe.
The protests started in the New Delhi, where rising air pollution threaten a way of life, and followed the sun across Bangladesh, Nepal, Afghanistan, Southeast and on to Europe, Africa, the Middle East and the Americas.
"Till today, only 5 countries viz., New Zealand, Australia, UK, Mexico & Peru have a legislation on climate change but 98%, including India, do not. We are marching to call on world leaders to enact the climate law as soon as possible so that it can regulate the emissions of greenhouse gases to save our planet and our future. They must unite and act now before it's too late," said the young activist.
"Right now, we are the ones who are making a difference. If no one else will take action, then we will," Licypriya told hundreds of people gathered at a park in front of the India Gate.
Once she took the stage, the crowd chanted her name, then went silent to hang on her every word. As she paused between sentences, people erupted into applause.
"Age doesn't matter to make a difference. Today, Government tries to stop our protest. Instead of stopping us, they must stop climate change," she concluded.
Licypriya also will participate in the demonstration of the biggest rural climate strike in Odisha on October 25 with over 30,000 indigenous tribal people of Gajapati district.