Three New Judges Appointed To Orissa High Court
Cuttack: President Ram Nath Kovind has appointed three judges to Orissa High Court, a notification issued by the Law Ministry said on Wednesday.
The new judges are
1) Mruganka Sekhar Sahoo, Advocate
2) Radha Krishna Pattanaik, Judicial Officer
3) Sashikanta Mishra, Judicial Officer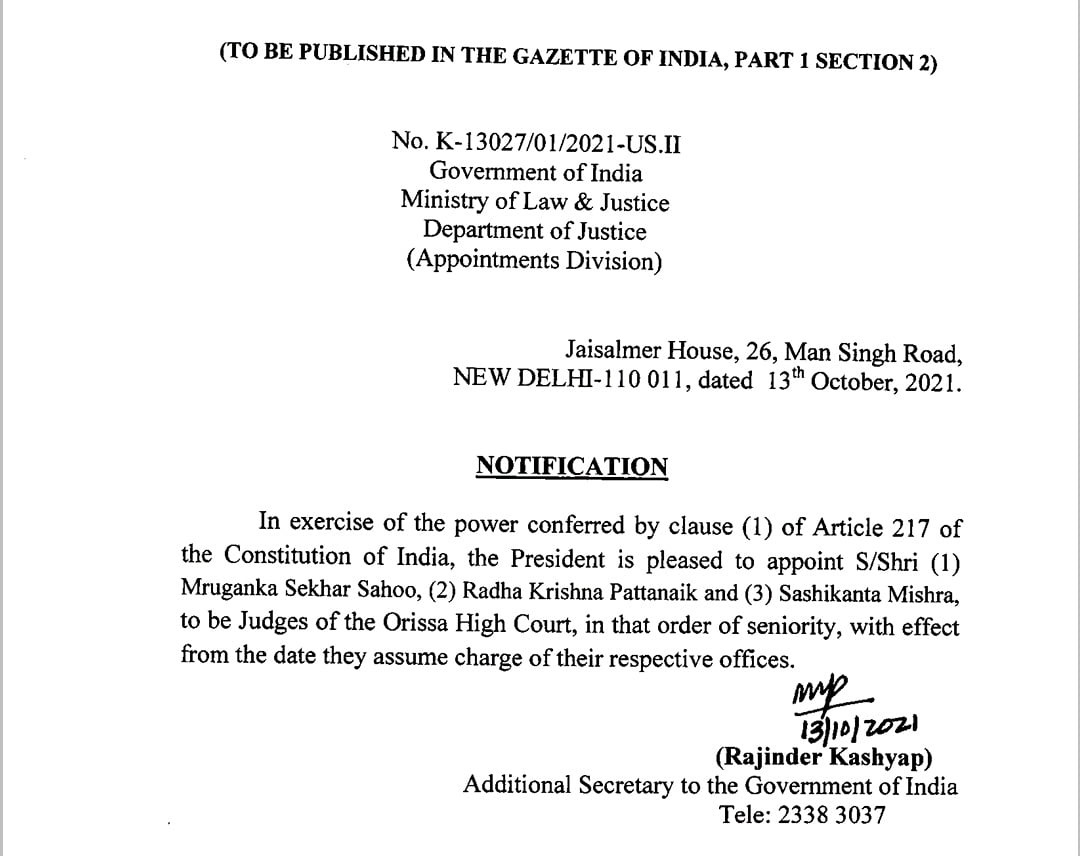 While Justice Jaswant Singh of Punjab and Haryana High Court and Calcutta High Court's Justice Arindam Sinha were recently sworn in as judges of Orissa High Court,  Justice Sanjay Kumar Mishra was moved to Uttarakhand High Court.
With this, the number of judges in Orissa HC has gone up to 16.
Also Read: Justice Sanjay Kumar Mishra Transferred; Two More Judges Moved To Orissa HC