Youth Arrested For Killing Three Of Family In Kendrapara
Kendrapara: A youth was arrested on Sunday on charges of killing his grandfather, grandmother and aunt, the previous night, at Madhusudanpur under Marsaghai police limits in Kendrapara district. His parents also sustained injuries in the attack.
The arrested was identified as Bikram Das (28), a tractor driver.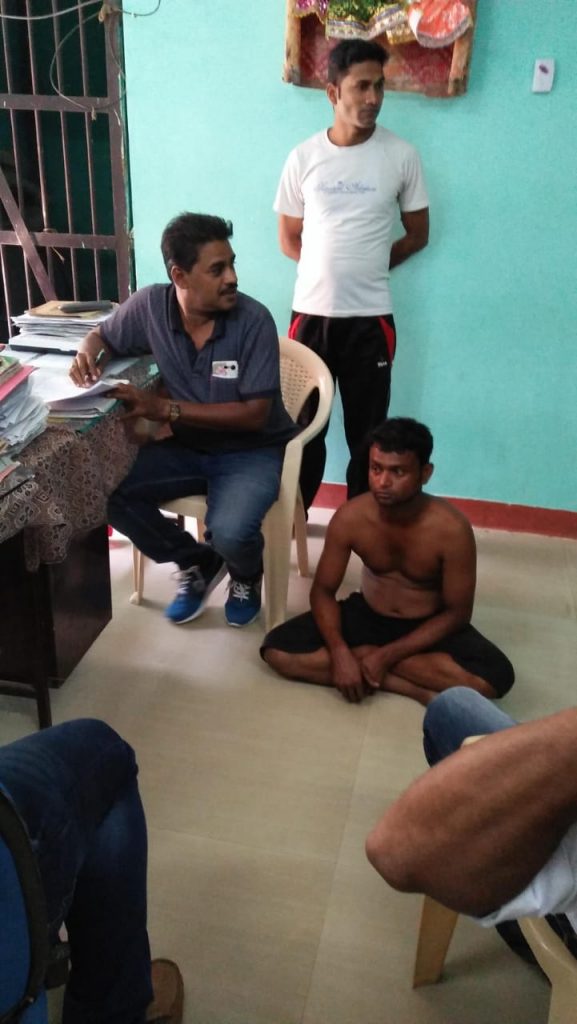 "After committing the heinous crime, the accused fled the village. He was nabbed from the nearby Aakhua village on Sunday afternoon. The blood-stained wooden plank has been seized from the spot," said (SDPO) Kendrapara Rajiv Lochan Panda.
A case has been registered under Section 302 (murder), he said.
On Saturday, Bikram came home in an inebriated state and started assaulting his wife. When other members of his family tried to intervene, he attacked them with a wooden plank. They sustained serious head injuries and collapsed.
They were then rushed to the district headquarters hospital at Kendrapara, where doctors declared Bikram's grandfather Dhrub Das (73), his grandmother Saraswati Das (67) and aunt Pramila (48) dead.
On being informed, police rushed to the hospital and seized the bodies.
His mother Pratima (53), who sustained serious head injuries, is undergoing treatment at SCB Medical College and Hospital in Cuttack, the SDPO added.
Social activist Amarbara Biswal attributed the incident to unchecked flow of illicit liquors in the locality. This had also led to a rise in criminal activities, he added.