150-Year-Old Hukitola Building To Feature On Tourism Map
Bhubaneswar: On an isolated island, Hukitola, close to Paradip is a 150-year-old stony and many-arched building with a triangular façade, untouched by nature's fury even after years. It drew the attention of heritage conservationists and was renovated recently. This unique building will soon feature prominently on the tourism map.
This structure towards the north of the Mahanadi river bank is one of the very few welfare structures built by the British in 1865 and has now been renovated. Here's all you need to know about it.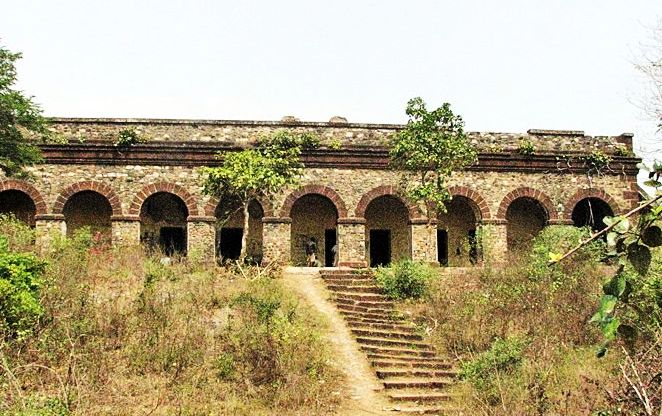 <> They chanced upon the island while looking for a place to post a harbour-master for the area and built this as a warehouse to store grain.
<> During the 1866 famine, which wiped out a third of Odisha's population, this warehouse played an important role in supplying rice. The structure of the building, the position of the windows allowed cross ventilation that helped the grains to stay fresh.
<> This building had a rainwater harvesting system as well, to meet the drinking needs of the sailors. The roof, made of brick and iron beams, has a slight slope to allow rainwater to flow down to the underground sump through iron pipes. These iron pipes were not just channels for water to flow down, but also acted as water filters.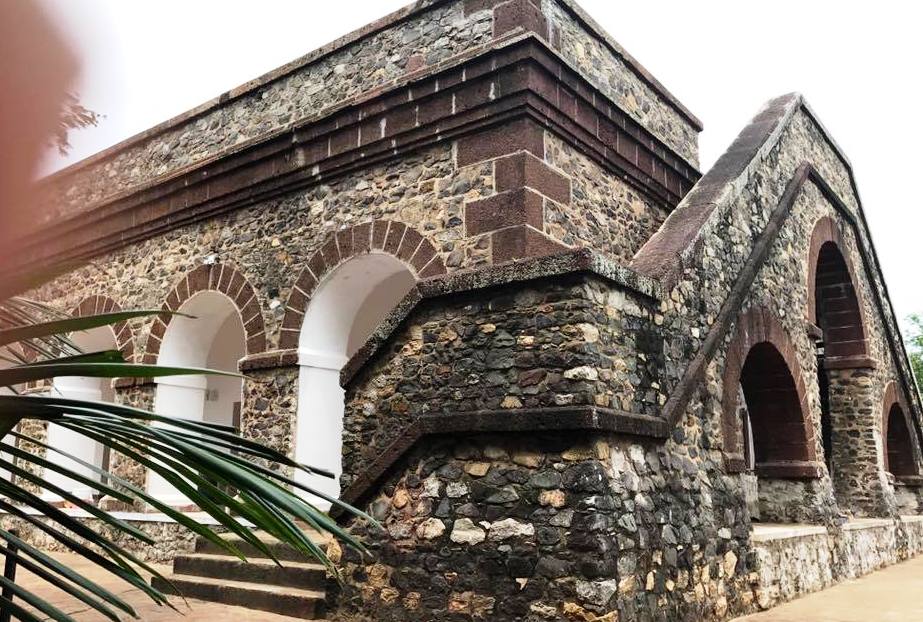 <> It is constructed over 7,000 square feet, with white, blue, black and green laterite stones, fixed using traditional lime mortar.
<> It has six large rectangular rooms, and a terrace accessible via two staircases, perfected in an aesthetic manner, setting examples of neo-classical architecture.
Mallika Mitra, Director of INTACH, Odisha, that completed the restoration, told the Hindu that restoration has brought more insight into the structure. "We came across fine masonry. Even though it is located in a saline environment, the building has stood rock-solid for more than a century-and-a-half," she said.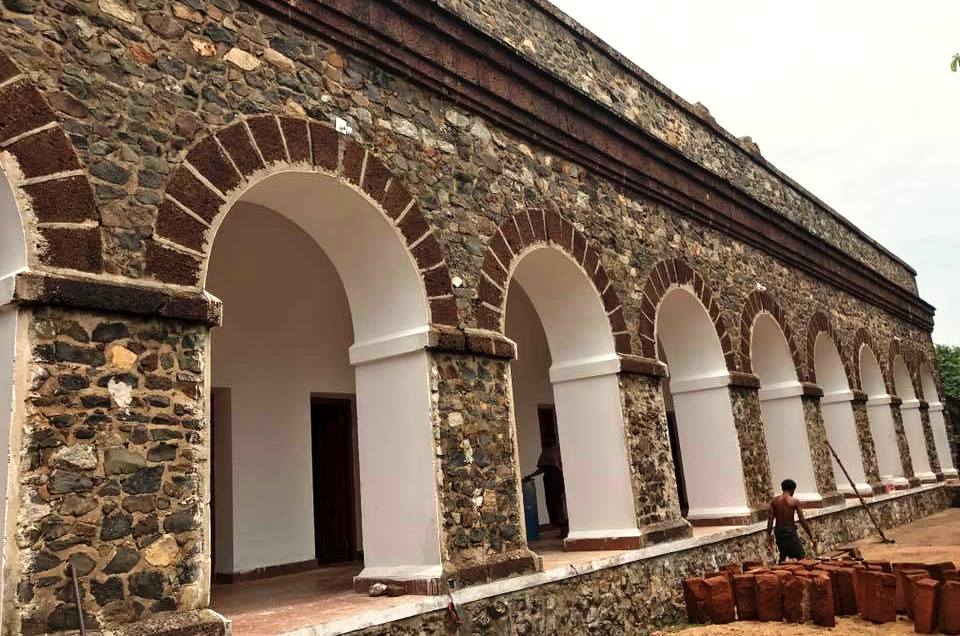 <>  It is astonishing how such huge laterite pieces were transported to the island during the time when there was no equipment as such. John Beames, the then Commissioner of Orissa Division, writes in his autobiography, 'Memoirs of a Bengal Civilian' about how the stones were transported on steamers from Barabati Fort in Cuttack, using a 55-mile canal route and were off loaded on the island.
<>  This Hukitola island was abandoned in July 1924. In 1979, nearly 1,400 acres were notified as a reserve forest.
<> The island has a rich mangrove and one can spot two species of horseshoe crabs here.
<> In the 1875 cyclone, the French ship, 'Ville de Paris' sunk near the island. This ship, as per the State Forest Department's research, carried food grain, sugar, liquor, wine and other goods from Paris. The hull of this ship was recently spotted at low tide. The dead bodies of those who drowned with the ship were buried in a cemetery
near the lighthouse there.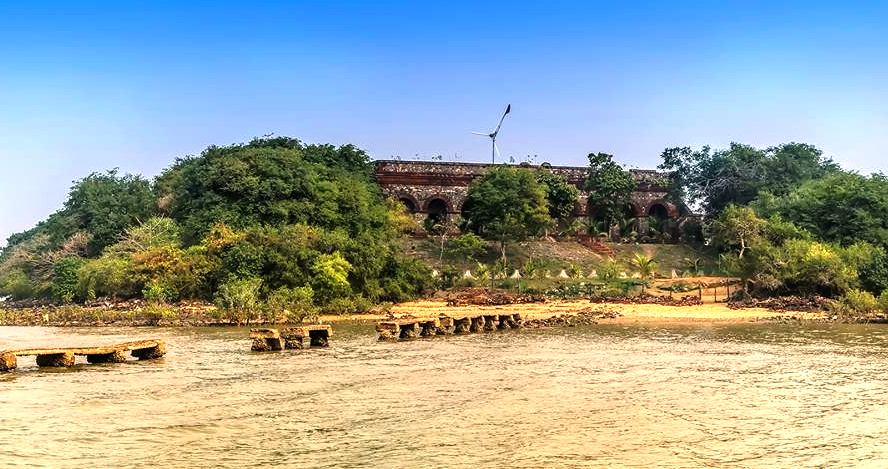 Susanta Nanda, Project Director of the Integrated Coastal Zone Management Project that funded the renovation, told the Hindu that Odisha is chalking out a plan out to create a tourist hub around the Hukitola structure. Initially, however, only day-tourism will be promoted keeping in mind the difficulty in reaching the island