Fights Delayed Due To Fog, Puri-New Delhi Purushottam Express Among 26 Trains Running Late
New Delhi: Train and air traffic were affected on Wednesday as severe fog engulfed many states in North India reducing visibility.
Almost 26 trains, including Puri-New Delhi Purushottam Express, have been running late.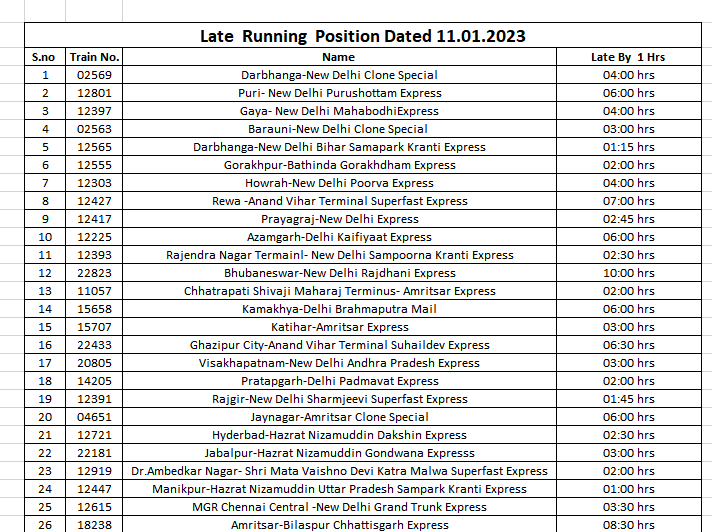 Similarly, some flights (Delhi-Shimla, Delhi-Kathmandu, Delhi-Chennai, Delhi-Jaisalmer, Delhi-Bareilly, Delhi-Mumbai, Delhi-Varanasi, Delhi-Srinagar, Delhi-Jaipur, Delhi-Guwahati) were delayed due to fog and cold in the national capital. "Altogether 45 flights have been delayed at Delhi airport due to weather conditions. However, no flight diversion was reported till 8 am," ANI quoted sources as saying.