Mercury Drops Below 10°C At 14 Places In Odisha; Chill To Return Again Later This Month
Bhubaneswar: Even as India Meteorological Department's (IMD) predicted a gradual rise in the night temperature by 3 to 4 degree Celsius in Odisha during the next 3 days, G Udayagiri in Kandhamal district recorded the lowest of 4 degree Celsius on Wednesday.
The mercury dropped below 10 degree Celsius at another 13 places in the state:
Semiliguda (Koraput) – 4.9°C
Phulbani (Kandhamal) – 6.5°C
Koraput – 7°C
Kirei (Sundargarh) -7.7°C
Rourkela (Sundargarh) – 7.8°C
Jharsuguda – 8°C
Chipilima (Sambapur) – 8.4°C
Sundargarh – 8.7°C
Dhenkanal – 8.8°C
Bhawanipatna – 8.8°C
Daringbadi (Kandhamal) – 9°C
Keonjhar – 9.5°C
Ranital (Dhadrak) – 9.7°C
The twin cities of Bhubaneswar and Cuttack recorded 13.4 degree Celsius and 13.5 degree Celsius respectively.
Check the night temperature at other places in the state: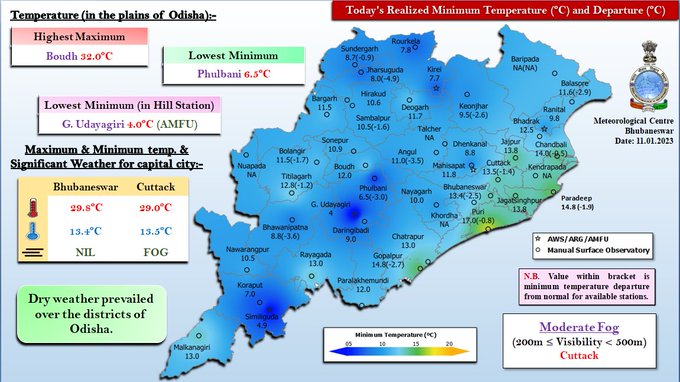 According to the MeT office, the winter chill will return to Odisha again from January 29-31, February 6 and 13-15. Bhubaneswar will record the minimum temperature of 11.2 degree Celsius on January 29-30 while the mercury will plummet to 11.6 degree Celsius in Cuttack city on January 30.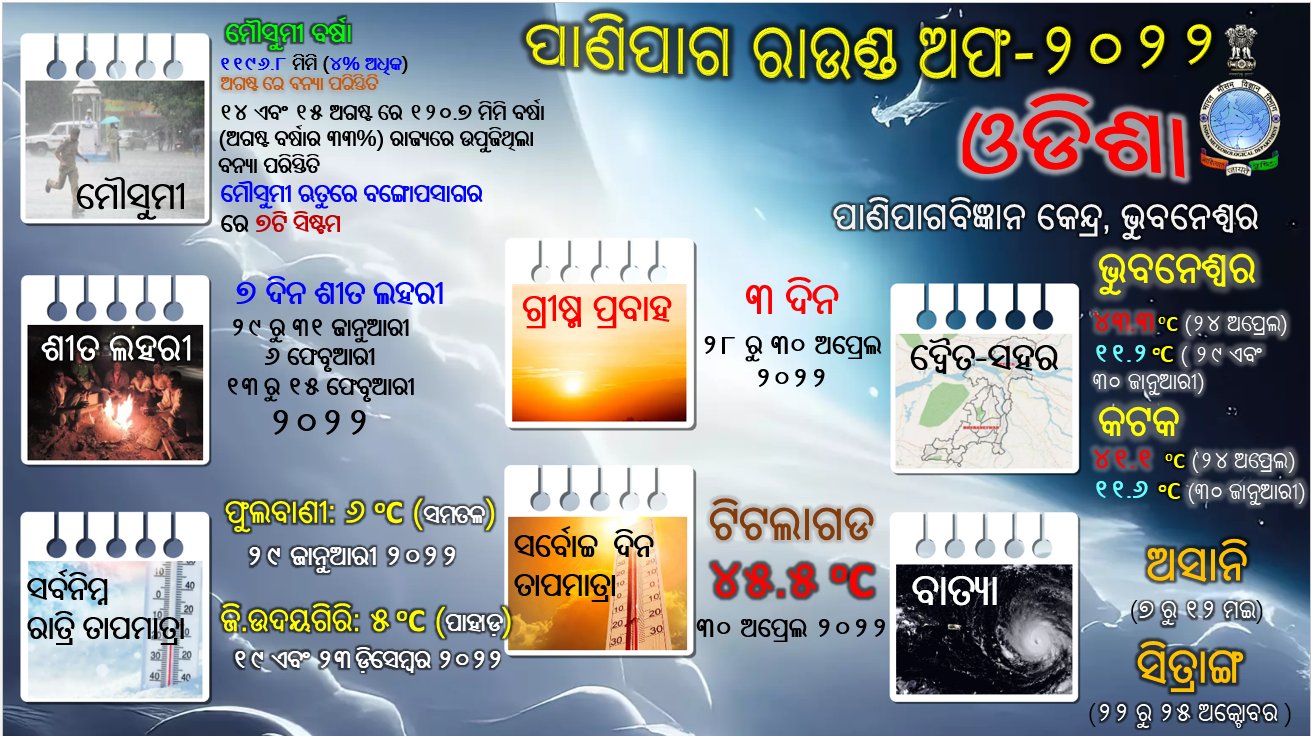 Meanwhile, 15 districts, including Cuttack and Khurda, will experience shallow to moderate fog till 8.30 am on January 13.