From Battling To Surviving Cancer, 23-Yr-Old Of Bhubaneswar Sets Example
Bhubaneswar: Diagnosed with a rare type of cancer at the age of 19 in 2017, Swagatika Acharya believes willpower is one of the most effective weapons in the battle against cancer. Four years down the line, the 23-year-old cancer survivor is now an activist working to help improve the lives of people with the disease.
But the journey has not been easy. Swagatika was diagnosed with Nasopharyngeal carcinoma, a rare type of cancer in India that occurs in the nasopharynx, at an age when her life revolved around her law studies at SOA University and cricket.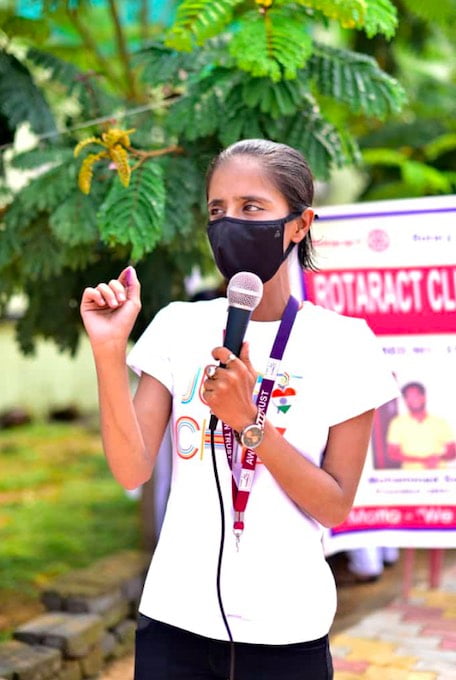 "I was going for an early morning practice when I started having throat pain which gradually developed into a lump a few days later. I went to a doctor who gave me general medication but it did not work and then I went to another physician, who suspected that it was tuberculosis," said Swagatika.
This continued with Swagatika and her parents consulting around 20 doctors in Bhubaneswar and Cuttack for around six months.
"A friend of my father suggested that I see an oncologist. Till then, we had not suspected cancer because we did not have any awareness. After the tests, reports showed that I had cancer cells in my body but the doctors here were not able to locate the origin. It was very traumatic for my parents because we were not getting a way out," said Swagatika.
She was, thereafter, taken to Tata Memorial Hospital in Mumbai where she was diagnosed with the second stage of cancer. "While my parents expected that I would be bogged down, somehow I was able to hold my ground. The doctors assured me that it was curable and I was determined that I have to get over this," said Swagatika with a grin.
With the pathway provided by the doctors at Mumbai, she began her treatment in Odisha. She admitted that she was open about her disease from the beginning and accepted things as they came. "I lost my hair but I never let that hold me back. A few people made me conscious but I did not let anything bother me and kept myself motivated throughout," she affirmed.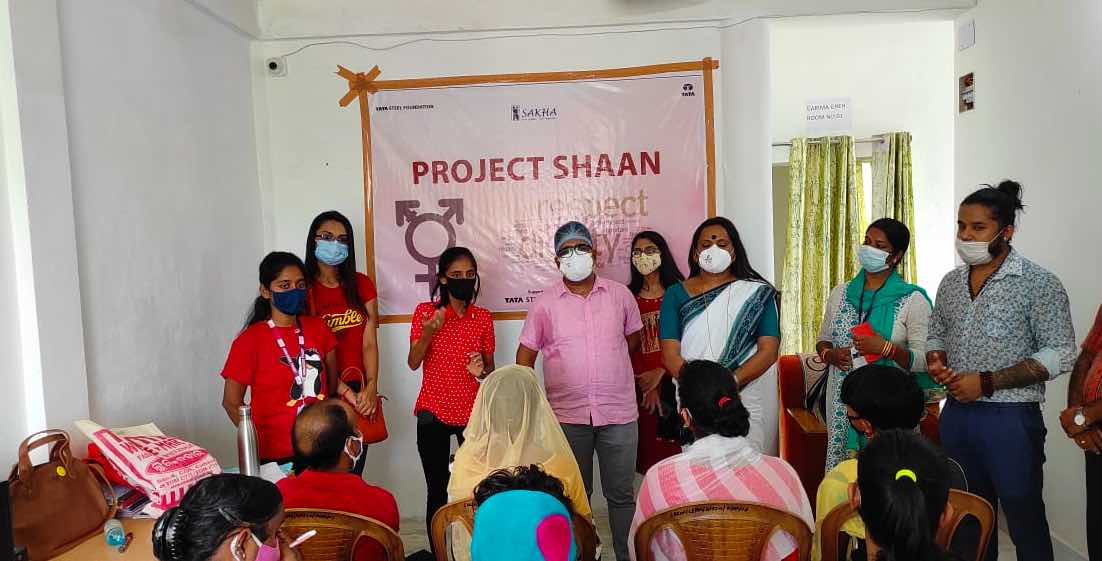 She also lost her voice and the colour of her skin. After series of chemo and radiation therapies and a constant struggle of over one year, she was cured. Along with the medicines what also began was her journey of supporting those battling cancer. She started Awaken Foundation in 2018 to raise awareness about cancer and related issues.
Expressing the importance of cancer screening and early detection along with speaking with community groups about important issues, including disparities in care, or job discrimination, became her focus. She has counselled more than 50 cancer patients till date.
"One of the biggest problems surrounding cancer in the state is lack of empathy. It is still considered incurable and people suffering from it are looked down upon. We need to unfold the stigmas surrounding the disease," she said.
She regularly hosts awareness sessions at colleges, corporates and has partnered with youth clubs for similar sessions in neighbourhoods. She also works with the transgender community in Odisha.
The 23-year-old said that the situation is very disturbing in rural areas and this is something she discovered during the pandemic. "Cancer needs continuous treatment and during the pandemic people in rural areas were unable to come to Bhubaneswar or Cuttack where proper treatment is available. We got so many calls from people struggling to reach the cities. We got in touch with cancer survivors in various districts and started a chain to ensure maximum help," she confirmed.
She also receives steady help from doctors, youngsters and families in her mission. "Doctors associated with us have provided free consultations over telephone because understanding and realising the symptoms are very important when it comes to cancer. We have also involved the families of the survivors because they understand the journey," she said.
Her goal is to make people aware of the resources available in the state about cancer treatment. "One can get free treatment through government schemes but people need to be aware and that is what we are trying to do by creating a cohort of supporters in every district of the state," she added
"While there will be side effects even after you are cured, but that cannot stop you from fulfilling your dreams. If you have the determination, you can fight cancer," summed up Swagatika.