New Delhi: Tribal leader and Biramitrapur MLA George Tirkey and five members of the Mahanadi Banchao Andolan, including its convener Sudarsan Das, officially joined Congress in presence of AICC president Rahul Gandhi in New Delhi on Wednesday.
The four other members of the Mahanadi Banchao Andolan, who joined the Congress, are human rights activist Manoj Jena, Lalit Patnaik, Nirad Khuntia and Basudev Bhatt.
Reliable sources said that Tirkey is likely to be the Congress candidate for Sundargarh Lok Sabha constituency in 2019.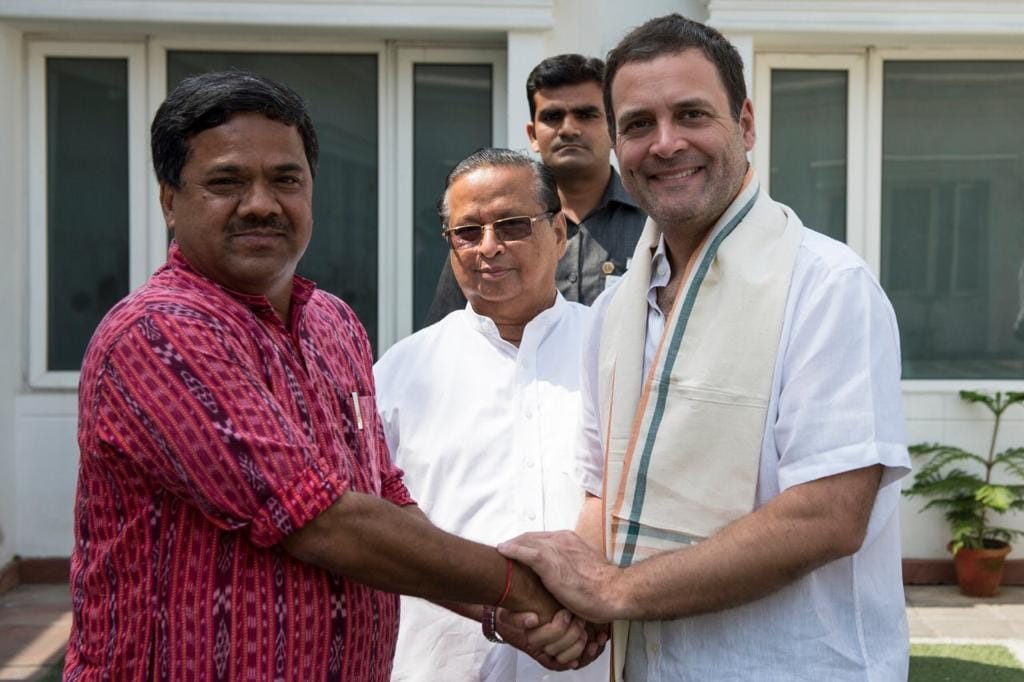 Tirkey, who had won the Biramitrapur Assembly seat in 1995 and 2000 as a candidate of the Jharkhand Mukti Morcha (JMM), joined the BJD in 2002. But after being denied ticket in 2004, he had contested the Sundargarh Lok Sabha election and Biramitrapur Assembly election as Independent but was defeated.
In 2009 and 2014, he was elected from Birmitrapur as an Independent candidate. Later he rejoined the JMM in December 2017.