Heavy Rain Likely To Lash Odisha After May 6; Check Weather Models On 'Depression' Over Bay
Bhubaneswar: India Meteorological Department (IMD) on Saturday said that low pressure is likely to form over the South Andaman Sea and adjoining southeast Bay of Bengal by May 6 with the possibility of further intensification.
Squally wind (speed reaching 40-50 kmph gusting to 60 kmph) is likely to prevail over South Andaman Sea on May 5. Fishermen have been advised not to venture into South Andaman Sea and adjoining southeast Bay of Bengal on this day. Heavy rain may lash Odisha coasts after May 6, official sources said.
IMD Director General Mrutyunjay Mohapatra said that the intensity and possible direction of the low pressure can be accessed only after it is formed.
While the IMD GFS model indicates northeastward movement and subsequent intensification of the system into a depression over the Gulf of Thailand, no possibility of cyclogenesis is indicated during the next 120 hours. "There is a moderate probability of formation of a depression over South Andaman Sea and adjoining southeast Bay of Bengal areas with gradual northeastwards movement, and enhanced convective activity over the south Andaman Sea and adjoining areas of southeast & east-central Bay of Bengal, Andaman & Nicobar Islands, Myanmar and Thailand," the North Indian Ocean Extended Range Outlook for Cyclogenesis issued by the IMD said.
Stating that environmental conditions are favourable for intensification of the system into a depression, the Skyment weather agency, however, said that a tropical system over the Andaman Sea, reaching the stage of depression, stands a fair chance of growing into a storm at this time of the season.
The IMD DG also did not rule out the possibility of a cyclone in May, which usually threatens Myanmar, Bangladesh, West Bengal and Odisha. "The possibility of intensification of the low pressure usually remains high in this month," he added.
Also Read: Fani, Amphan & Yaas: Will Odisha Experience Another Cyclone This May?
According to the European ECMWF deterministic model, depression could develop over the east-central Bay of Bengal between May 5 and May 11. The probabilistic model has indicated 10-30% possibility of cyclogenesis over the southeast and adjoining east-central Bay of Bengal during this period.
While the ECMWF model showed the system moving towards Odisha by May 9, the American GFS model indicates movement towards Andhra Pradesh.
Check the latest forecast track path of the low-pressure area which is likely to form in the Bay of Bengal on 5/6 May, which may later develop into cyclone Asani: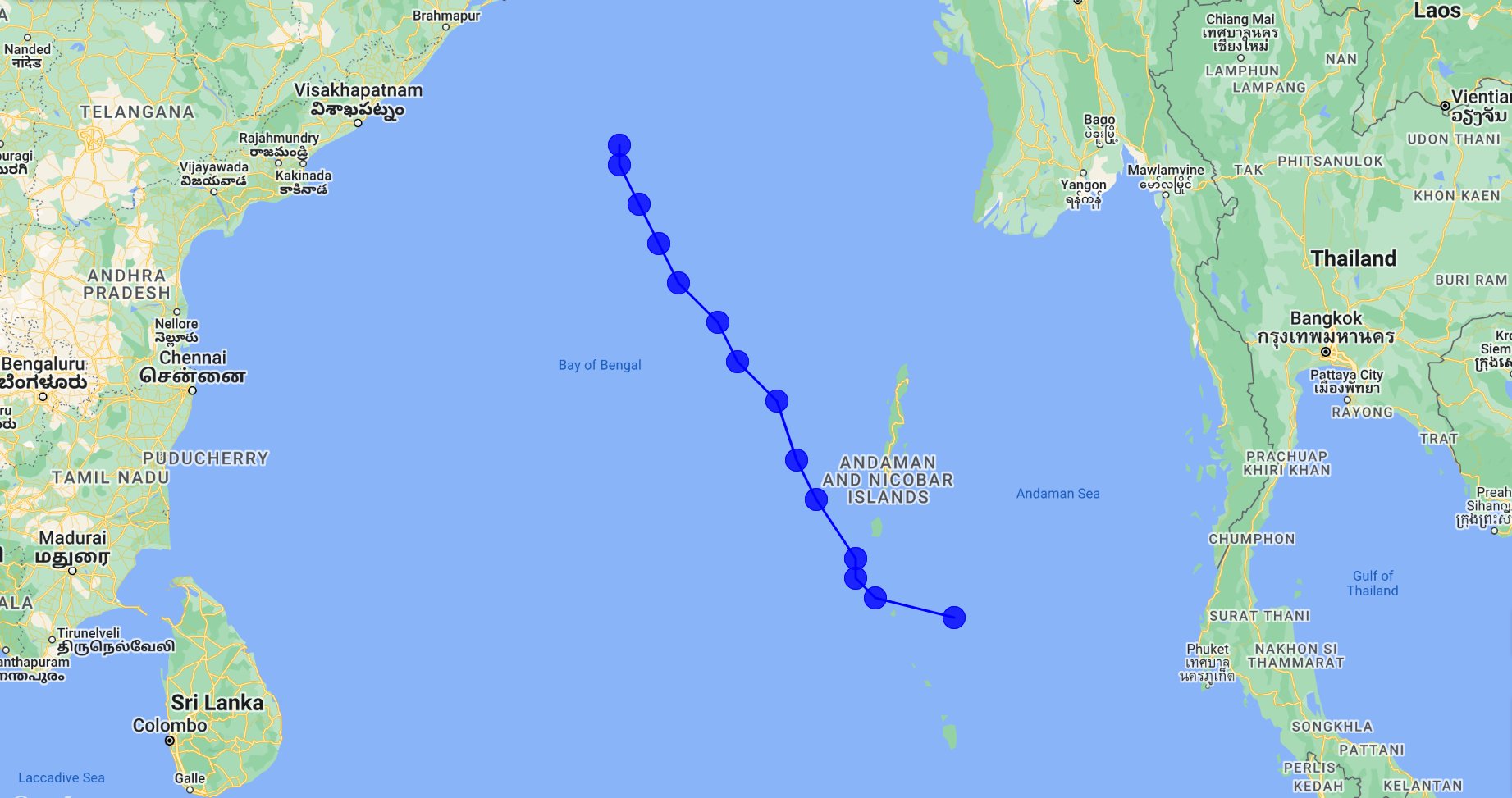 However, such tropical cyclones are known for defying forecasted path of movement, predicted intensity and timeline.
While extremely severe cyclonic storm 'Fani' made landfall in Odisha near Puri on May 3, 2019, with wind speed of 175-185 kmph gusting up to 205 kmp,  Amphan roared into West Bengal, around 20km east of Sagar Island in the Sunderbans, packing winds gusting to a top speed of 185 kmph on May 21, 2020. The following year, cyclone Yaas battered the northern coastline of Odisha with powerful winds and rains as it made landfall at Bahanaga block with a sustained wind speed of 130 to 140 kmph gusting up to 155 kmph on May 26.