New Delhi: Team 'Hello Arsi' landed in New Delhi for the 65th National Film Awards ceremony on Thursday. Film's producer Ajay Routray, lead actress Prakruti Mishra and director late Sambit Mohanty's wife Ritu Patanayak and Priayambada Ray reached Vigyan Bhawan to receive three awards for 'Hello Arsi'-Best Odia Film, Best Dialogue and a special mention for Prakruti Mishra.
"It is indeed a great moment not only for us but also for Odisha. Seeing all such copy-paste movies in Odisha, we had decided to make a good movie. After discussing with Sambit, we decided to make a film and struggled a lot not to compromise with the quality aspect. We have associated very talented technical person-Prasantanu Mohapatra, Subash sahu, Malay Roy. The sound and music of the film also have been taken care of to connect with the audience", said producer Ajay Routray who demands Government to support films that bring laurel at a national platform.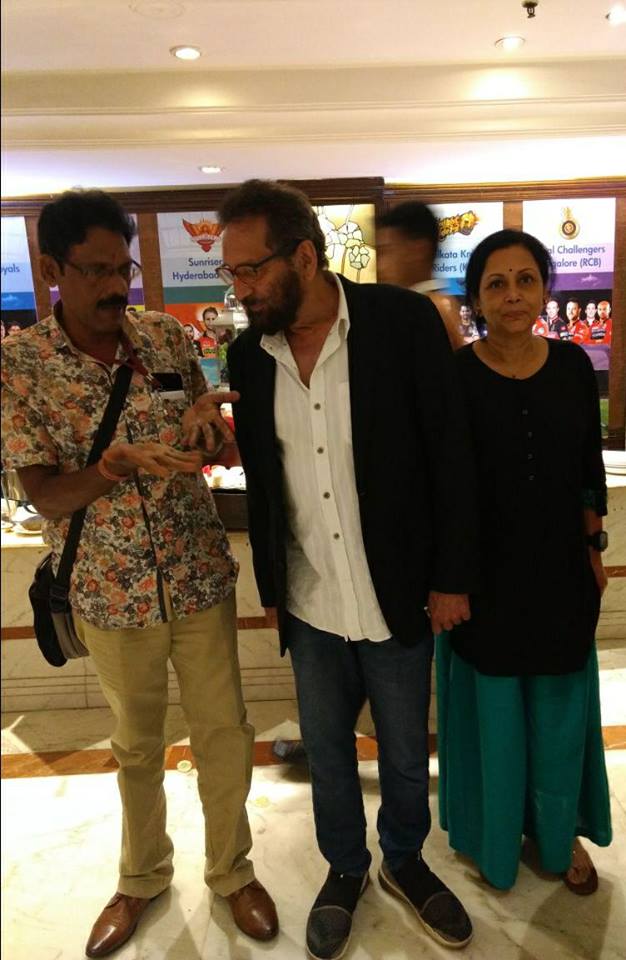 "Government must provide us cinema hall to run the show. If we get our money back then only can concentrate on making more good films", he added.
Hello Arsi's story is written against the backdrop of industrial displacement. When a big company gives huge money to poor people in exchange of piece of land without educating them how to spend it strategically, the life of poor people does not change much. The film begins with a girl hiring a taxi and ends in the same car.
The story telling technique was appreciated by veteran filmmaker and jury head Shekhar Kapur.  "Talking to me, Shekhar ji has appreciated the director's vision to tell the story in a novel way. Though shot in a car, it throws light on a serious issue. Other jury members have also watched movie more than once and appreciated the content and filmmaking," says Ajay.
There are four scripts in hand and seek government support, he added.